"A Terror" … well not really but a fun e-story project for TOR Books. Creative Director, Irene Gallo and I were back and forth on the concept: sad concept or more "horror show".
Here's the link to the short story: "A Terror" by Jeffery Ford.
The finished painting is pencil on board, blocked in with acrylic washes, and gradual building of the form with hatching, scumbling and scratching.
First the rough sketches:
Pencil on board
Initial acrylic washes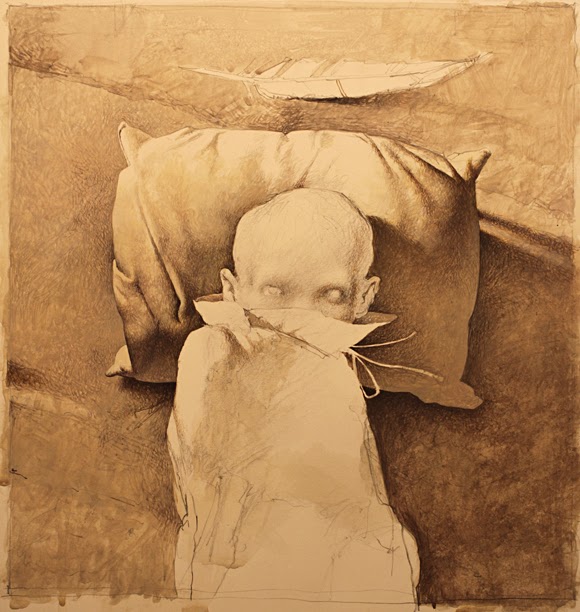 Additional acrylic washes
"A Terror" 9.25″ x 10.25″ Acrylic on board