It's always bothered me just how expensive Photoshop is, especially when I was starting out. It costed thousands of dollars, and that just wasn't an option for a young professional. I'm sure that frustration is pretty universal, because since then, a LOT of cheaper alternatives have sprung up. Painter, Artrage, Manga Studio, etc.
Well, there is one more now, and it may actual give Photoshop a run for it's money. The Beta for Affinity, a Mac photo editing software, just released yesterday and it's pretty impressive.
The best part, you can currently try Affinity for FREE. Eventually, when the program finishes it's Beta testing, it will be payer only, but the price tag is a mere $50!
My initial impression is that the program seems more geared toward photo editing than digital "painting". But with robust vector capabilities, it seems very well suited for designers and more photo based illustrators.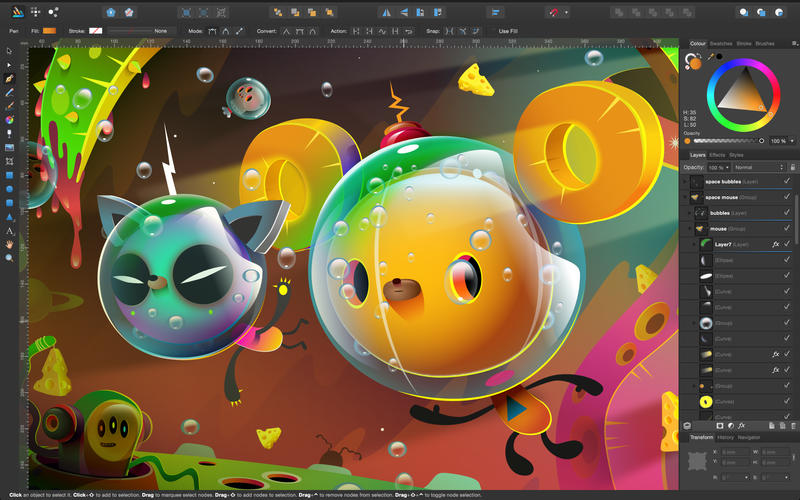 The program supports RGB, LAB and CMYK files, has a 64-Bit plug-in, and best all, supports Photoshop PSD files. Add to that a very similar workspace to Photoshop, and I suspect artists will find it very easy to make the transition.
If you're on a Mac, you can download the program right now, and give it a shot for yourself. If you do, please let us know what you think of it in the comments section.
Check out the video below to see some of the program's capabilities: