"Working out the vision night and day.
All it takes is time and perseverance,
With a little luck along the way,
Putting in a personal appearance,
Gathering supporters and adherents…
The art of making art, is putting it together."

S. Sondheim. Sunday in the Park With George 1984
Today we hear a lot of discussion of "branding". There are even classes on how to brand yourself and your art. This is nothing new however, the tradition goes back as long as artists have signed paintings. Some artists were better than others and the myth of many artists have grown into legends. Whether by underground, anti-establishment tactics, advertising and marketing campaigns or grass roots social media strategies, the art of selling artists is as old as art itself.
Here are a few of histories most famous artists, famous for being artists.
Durer
The Renaissance was the dawn of the artist as brand. Artists began to self promote their work using self portraits and other masterworks. Impressing their clientele as creative geniuses, artists began to become as important as the work they did. Albrecht Durer (1471-1528), was one of the pioneers to use print making to widen his market, boldly signing his works and portraying himself as a Christ-like figure.
---
Cellini
In the age of the celebrity artist Benvenuto Cellini (1500-1571) literally wrote the book on self branding. Writing his eponymous autobiography the Italian artist regales his readers with swashbuckling adventures of romance and intrigue that delighted his patrons and helped establish the legacy of the roguish, cosmopolitan artist.
---
Delacroix
The Romantic Period produced some of the most memorable characters in the history of art. The of the earliest examples of the revolutionary, passionate, self sacrificing political activist artist is Eugene Delacroix (1798-1863). Delacroix embraced the romantic notion of being an artist, producing scandalous paintings throughout his career that would routinely get him banned from the Salon (Death of Sardanapaslus 1837) and making outrageous political paintings (Liberty Leading the People 1830) all with an artistic bravado that made him notorious in the art world. Delacroix knew that the only thing worse than bad reviews was no reviews.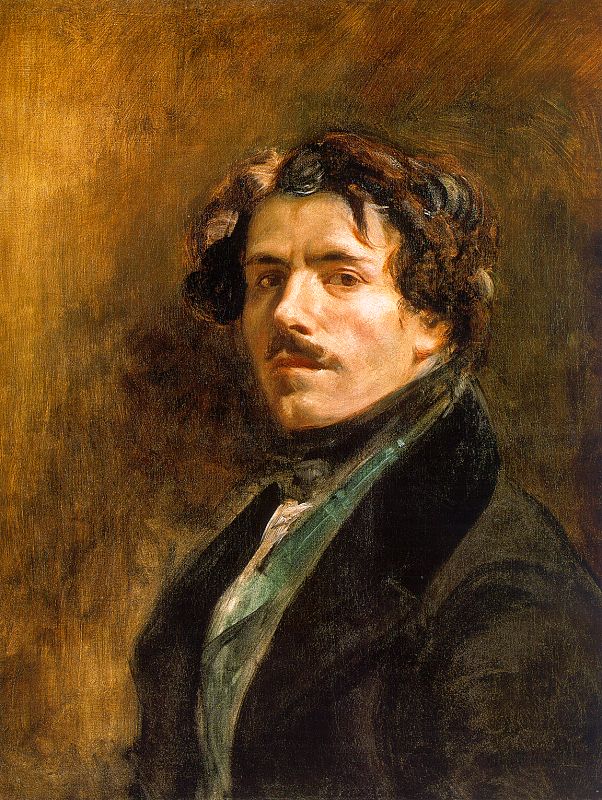 ---
Whistler
James McNeill Whistler(1834-1903) was one of the first true modern art personalities. Bringing his American Twain-esque flamboyance he entertained the Victorian British art scene with scandalous work and behavior. Always dressing in foppish clothes he presented nearly abstract, tonal paintings that infuriated the public and art critics a like. When the famous art critic John Ruskin repudiated his 1875 painting TheFalling Rocket, he sued the writer for libel. Although Whistler won the suit he was bankrupted by the process, but it made him a household name.
---
Duchamp
Early 20th century art was about deconstructing the traditions of the past. No artist was more iconoclastic than Duchamp. Flipping every established tradition he could on its head he mocked form, meaning, technique and materials, going as far as placing a urinal on a pedestal and calling it art. He so upset the academic establishment it made him one of the most renowned and infamous artists of the past century.
---
Picasso
When you ask someone to name an artist, the most famous and well known is Pablo Picasso(1881-1973). Part of Picasso's fame comes from the caliber of his work, but another aspect is the Picasso brand. Embodying the image of the modern Bohemian, Picasso crafted his image very carefully, balancing between reclusive savant and cosmopolitan socialite. Try picturing the quintessential artist (beret, cigarettes, womanizing, misunderstood genius), that's Picasso.
---
Pollack
The mid-century abstract-expressionist art movement created a pantheon of famous artists, none more so than Jackson Pollock (1912-1956). Unlike many other artists, the reclusive Pollock was not the force behind his own success. Lee Krasner, a successful artist in her own right, promoted Pollock to all the most influential people in NYC. In 1949 Pollock was on the cover of Life Magazine being heralded as "The greatest painter in the United States".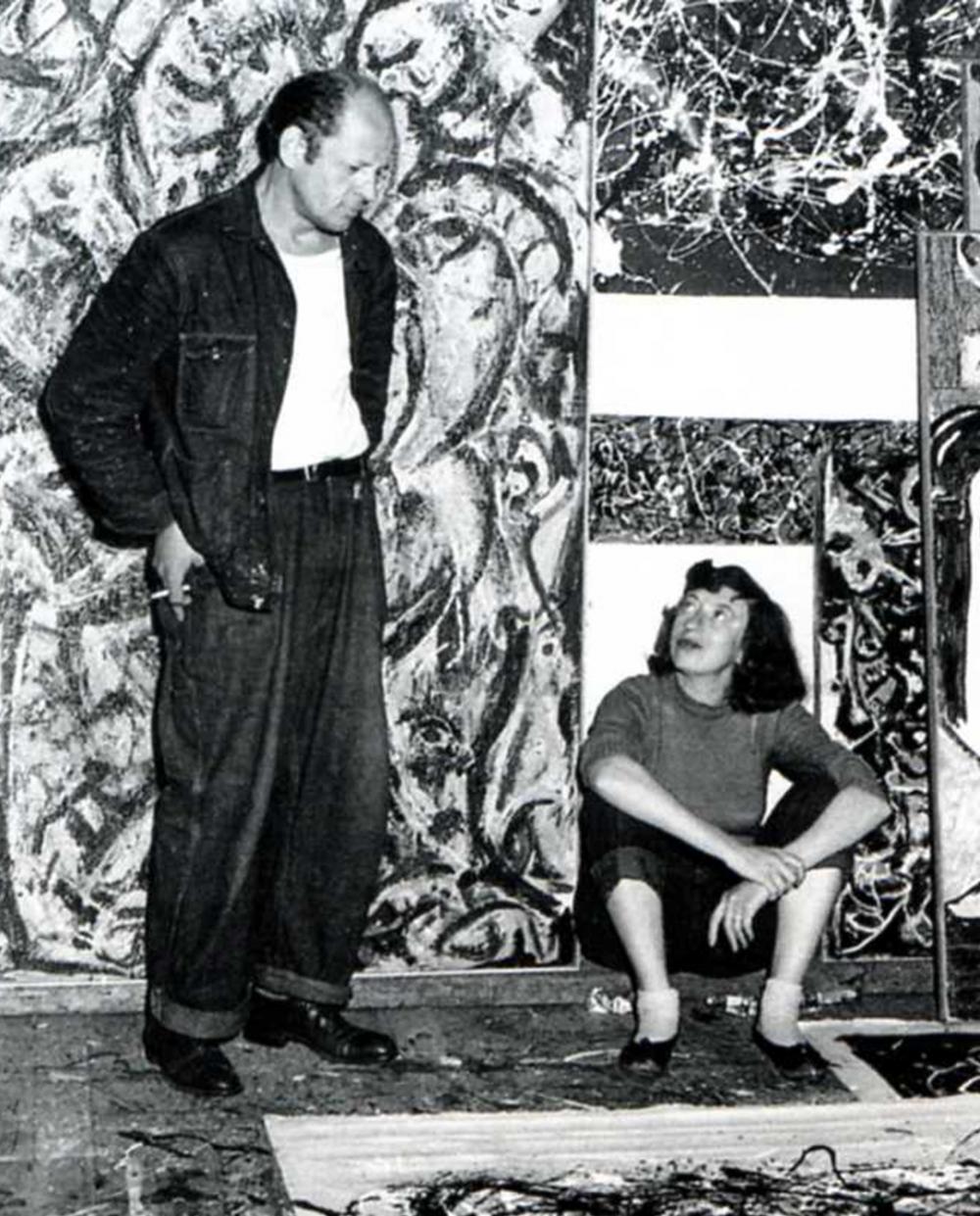 ---
Warhol
"Everyone has 15 minutes of fame." Art as a branded commercial commodity was the great legacy of Andy Warhol (1928-1987). Intentionally making mass produced art of mass produced products Warhol promoted himself ironically as a mass produced artist, even labeling his studio "The Factory" creating art that blurred the line between "high-art" and "pop culture" inventing PopArt and the concept of the artist as art. Even Don Draper would have been impressed.
---
Haring
In the 1980's art went underground, literally. The power of the galleries and collectors had become so overwhelming that anti-establishment artists had to take to the streets to be seen and began the guerrilla art movement. Stemming out of street art, Punk music and graffiti Keith Haring(1958-1990) started painting murals in NYC subways, eventually building a following that placed his style onto t-shirts, posters, coffee mugs and merchandise in dorm rooms all over the world. (Including yours truly).
---
Banksy
Art in the 21st century has gone global. With an international audience on the interwebs anonymous artist Banksy (??-??) is perfectly branded to be viewed, shared and copied garnering millions of likes and views all over the world creating memes as art. Using simple graphics of universally ironic juxtapositions his images work equally well on alley walls, t-shirts, billboards, or an Instagram feed.
---
So as you build your brand and your portfolio, remember that this process of salesmanship has been going on for hundreds of years, and do your research to see how many more of history's famous artists branded themselves into trending topics during their careers.
Enjoy
WOC