Valentin de Boulogne
by Donato
Hanging at the Metropolitan Museum of Art through January is a comprehensive exhibition of the art of Valentin de Boulogne, the French Caravaggiesque painter who followed close in the footsteps of the master.  It is a wonderful show, with selections of work from de Boulogne's earliest professional commissions through to the last known years of his life.
Quite a few of the works are stunning masterpieces, holding up from edge to edge under intense scrutiny.  Most notable of these is the large Martyrdom of Two Saints which typically hangs in the Vatican Collection in Rome, but provides the anchor at the shows termination here in New York.
de Boulogne excels at capturing the subtly of color and texture in flesh, as well as that of everyday objects. He is at his most powerful when he brings care and precision to works through direct observation of the human figure and attention to light, color and detail.
The few close ups of the works below provide a taste of what to expect in the originals!
Metropolitan Museum of Art
October 7, 2016–January 16, 2017
Valentin de Boulogne (French, Coulommiers-en-Brie 1591–1632 Rome). Martyrdom of Saints Processus and Martinian. Oil on canvas. Vatican Museums, Vatican City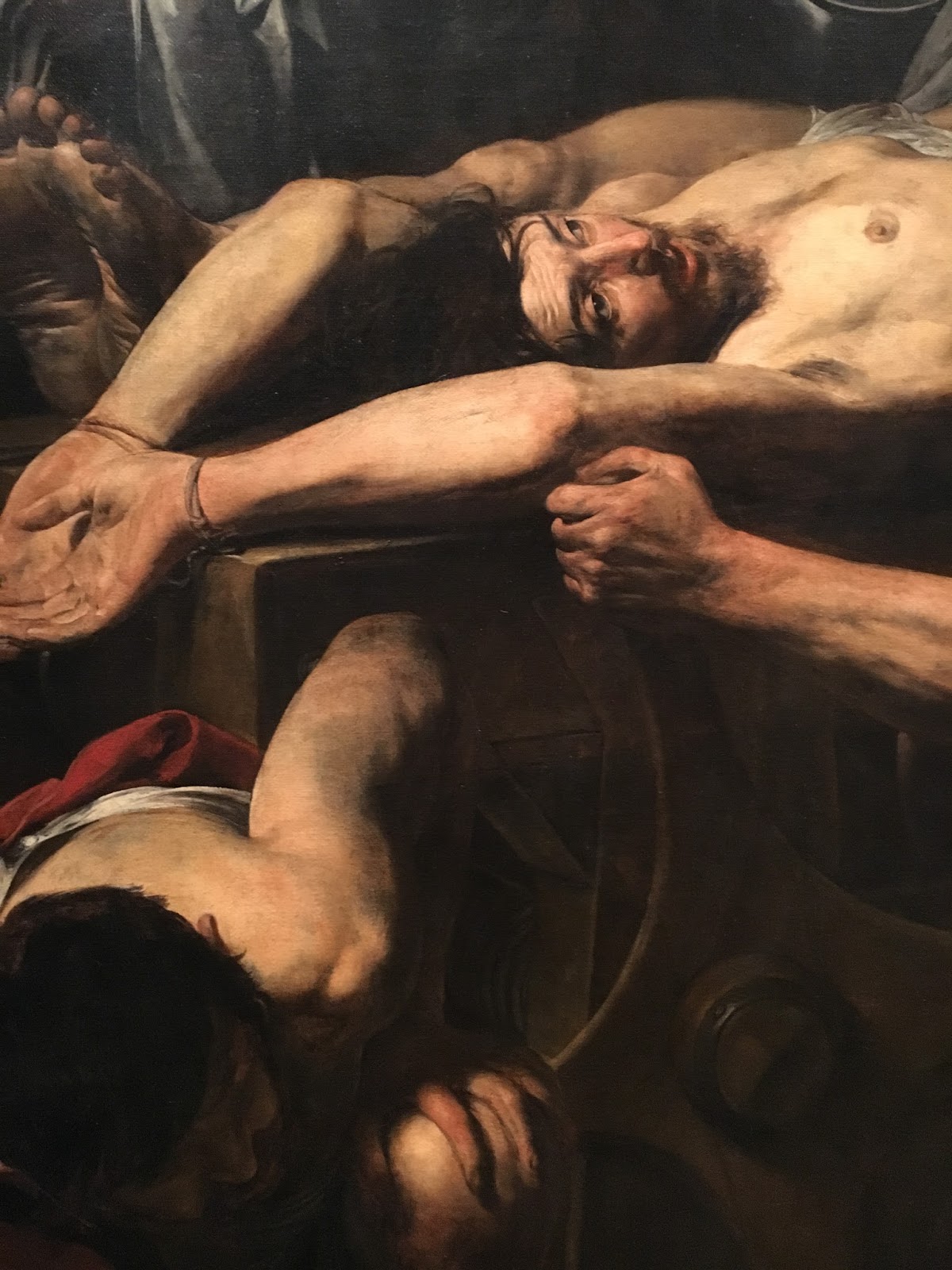 Valentin de Boulogne (French, Coulommiers-en-Brie 1591–1632 Rome). Martyrdom of Saints Processus and Martinian. Oil on canvas. Vatican Museums, Vatican City