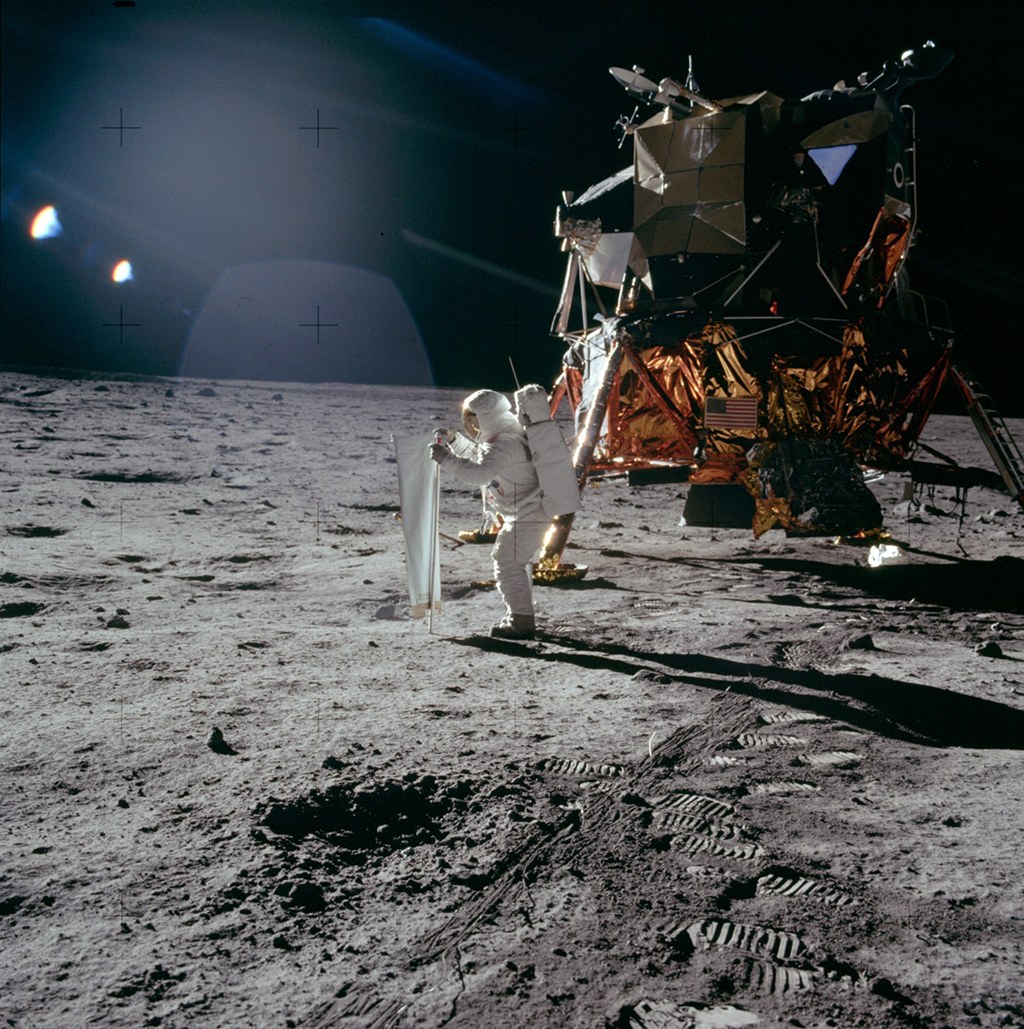 This coming July 20th marks the 50th Anniversary of the Apollo 11 Moon landing, an incredible feat of engineering, science, perseverance, and dream making. The statement by John F Kennedy in 1961 that we should 'land a man on the moon by the end of the decade' was likely met with a high degree of skepticism by not just politicians, but scientists who needed to engineer the way!  It was the dream that helped lead to the conclusion, and the parallel of dream motivation is what drives so much of the art I love to create.
The past decade has seen me begin to dip into narratives which explore my fascination with the Space programs of NASA and other countries.  I have an early memory of my parents waking me up as a small child to watch a live broadcast of a moon landing/event.  I cannot recall any details other than the fact that it was exciting and important to witness.  I can thank my parents then for a lifelong passion with space science!
I have even had the honor and pleasure to illustrate the US Postal Service commemorative stamp for Alan Shepard's first flight into orbit!

Over the years I have been continually drawn to, and torn apart, by space programs – their tremendous expenses, mind opening discoveries, and dream inspired voyages.  It is a duality I fight with every time I consider my love of what this kind of science offers.  But that is a debate for another book.  Today I wish to share the inspirational part of what these sciences has offered me.  An exhibition of recent paintings of mine will open at Tree's Place Gallery on Cape Cod this August (along with new works by Michael Whelan), and features a few of these recent explorations with astronauts.
These works are dialogs with the concept of 'inspiration' and of  'dreaming'.  So many nights did I spend in the summers in Vermont gazing up at the skies peppered with innumerable stars.  Catching fleeting glimpses of shooting meteors, or meandering satellites if just after sundown, or a rare lucky display of Northern Lights!  And every look upward had my mind wandering to 'what if' – What if I could travel to the moon? What if I had a starship?  What worlds could I visit or discover?  What new sciences may exist like magic to our naive mind? What if we are not alone as living organisms?
Although I now live in one of the most light polluted places on Earth, my dreaming has not stopped and I now command an artistic level of expression which allows my dreams to live before others eyes.  Maybe these works will some how help inspire a new creator or explorer to answer one of those questions from my youth, much in a same way all those scientists and astronauts from the Apollo Program helped me to dream!
Exhibition Featuring works from Michael Whelan, Donato Giancola, Michael Alfano and Robert Remsen Vickrey
Opening reception August 3rd from 5-7PM