It's that time of year again: the Spectrum 27 competition is now open for entires!
All professional and student artists, art directors, publishers and artists' representatives are invited to submit entries to the 27th Annual Spectrum International Competition for Fantastic Art. Work chosen by the jury will be featured in full color in the Spectrum annual, the peer-selected "best of the year" collection for the fantastic arts. This year's Call for Entries Poster (shown above) was created by the renowned artist, Paul Sullivan. Paul's credits include work for Tomb Raider, Afro Samurai, Megamind, X-Men: The Last Stand, Iron Man, Sly Cooper and The Book of Life among many others.
The Spectrum 27 jury is comprised of a six member panel of some of the most exceptional artists and educators working in the industry today. The esteemed judges this year are:
Alice is co-founder and Professor Emeritus of San Jose State University's award-winning Animation/Illustration program. She is the former Co-Director of Education at the Walt Disney Family Museum, and currently President of the Board of Trustees at the Norman Rockwell Museum as well as visiting faculty for the University of Hartford's low residency MFA in Illustration.
Craig Elliott
Craig Elliott received his education at the famed Art Center College of Design in Pasadena, California and studied under artists such as Harry Carmean and Burne Hogarth. Craig's carefully crafted and arresting images of nature and the human form have captivated audiences with their visual and intellectual celebration of the beauty in this world and beyond. In addition to his fine art work, Craig has had a hand in designing many of today's most popular animated films from studios such as Disney and Dreamworks. A multi-faceted artist, he is also an accomplished landscape architect, sculptor and most recently, jewelry designer and blacksmith, and maquette and figurine sculptor and painter. (Photo by Greg Preston.)
Anthony Francisco
Anthony Francisco has been a concept artist and an art director for films and videogames for eighteen years. He is currently the Senior Visual Development Concept Illustrator at Marvel Studios. He was fortunate enough to have designed one of Marvel's most beloved characters for the big screen: Baby Groot!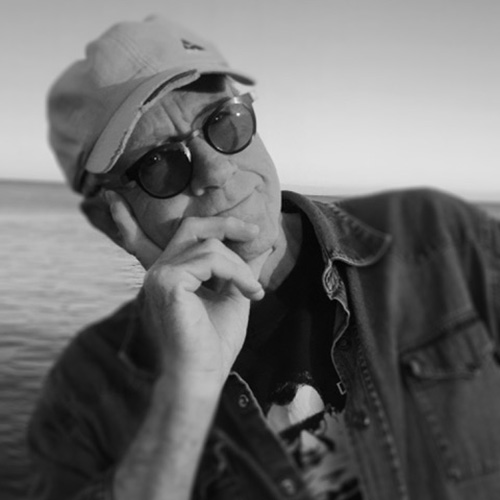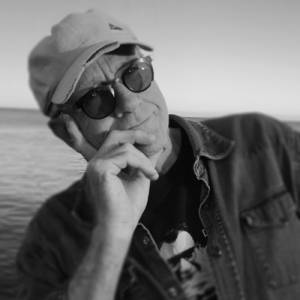 Courtney Granner
Courtney is the co-founder and Professor Emeritus of San Jose State University's award-wining Animation/Illustration program as well as the former Co-Director of Education at the Walt Disney Family Museum. Granner completed a Bachelor of Fine Arts degree at Western Kentucky University, post-undergraduate study at The Art Institute of Boston, and earned a Master of Arts degree from Syracuse University. Academic honors include the School of Humanities and the Arts Teaching Innovation Award and a Fulbright Fellowship in Cairo, Egypt.
Forest, child of two painters, has been a professional artist all of her adult life. She received a BFA in Stage Design and an MFA in Costume Design from Carnegie-Mellon University in Pittsburgh. Forest applied her studies to an eclectic series of projects, working with paleontologists to produce dinosaur model prototypes and other nature-related toys, painting liturgical murals, and designing embarrassing giftware. She joined the National Institute of American Doll Artists (NIADA), which helped inspired her adventure in mixed-media sculpture. For the last fifteen years, she has focused on her own art, which has been recognized with three Spectrum Gold awards and three Chesley Awards in dimensional categories among other awards and accolades. Her works are in many private collections and appear in numerous books and magazines. Forest plans to do her best-yet work in years to come, in her words "striking a blow for ancient persons everywhere."
Chie Yoshii.
Chie's oil paintings explore timeless psychological themes with a contrasting mix of techniques and styles. On the one hand, the brushstrokes and the luminosity of her panels are reminiscent of traditional Flemish paintings, in which the details, the quality of shading, and the softness of each character's complexion are presented in a masterly manner. On the other, the subtle symbolism and compelling presence of the figures bring an unexpected air of accessible modernity. Much of her work is inspired by the relationship between human psychology and mythical archetypes; the enduring themes are woven into beautiful paintings filled with symbols and visual narratives and have helped make her one of the most exciting gallery artists working today.
To find out more about the Spectrum 27 jurors, to learn about the rules and categories, to enter art this year, or to join our mailing list to receive a complimentary poster in the U.S., please visit the Spectrum Fantastic Art website. The awards in eight categories along with the 2020 Spectrum Grand Master Award will be presented at a gala ceremony in Kansas City, MO March 20th during Planet Comic Kansas City/SFAL. We hope you'll tale part—and good luck to one and all!