I'm sharing something in this post today that is pretty personal and after having reached out to a few people recently, I realized how important it is to share it where others can see it too in hopes that maybe it can help someone who might need it.
I have not been well. My mental health is not good, but I am working on it. I do think that I'm coming out the other side, but I'm still inside the madness a bit and making the trek out. Not too long ago, I was completely falling apart and nearly lost it. I did lose myself, and I'm closer to that than being out, but being past it definitely feels better than being at the brink of the worst. There was a turning point for me, and just after that, I was struck by something I almost shared publicly, but decided to save it and share something else instead. It was the fact that I wrote it and saved it that actually struck me. I feel like the comparison of the two notes was supposed to be shared. So here they are:
This is what I wrote but did not share:
Hello good people of Instagram. I am not sleeping and am very tired. In my hours of darkness – both literally and figuratively – I have been making some neat things… but the price of that is also my well-being. Something's got to give. I cannot keep up this way. I want you all to know this because social media can really be misleading. I have been prolific, productive, and occasionally get out of my studio to make it to a show. And that is what I share here. But there is a part I'm not showing, and it's the biggest part of how most of my year has gone.. and it's that I am not well. Perhaps it goes to show that madness can quite honestly provide such a boon for creativity, and truthfully, I've gotten to the point of craving that state of being in order to summon what I feel has been some of my better work. But it comes at a price. Call it madness, depression, anxiety, exhaustion, or any other mentally and physically debilitating outcome, but that's the real truth of it. I love you all. I need help.
I read it and almost deleted it, but I knew I couldn't post it.  I saved it to my notes on my phone, and instead, I wrote and posted this:
Working non-stop. Here's something that appeared in the wee hours of the night. If you'll be at IX next week, stop by to see her (and me!) in person. I will be the one looking like I've not slept in months. (smiling sweat-on-brow emoji) (snoozing emoji) #imaginativerealism #figure #oilpainting #oil #painting
Both are true, but one is a truth that was staring right back at me in a way that was an affirmation of a turning point, and one that I am now taking steps to finding my way back up from. The other is a truth that is masking the more serious truth.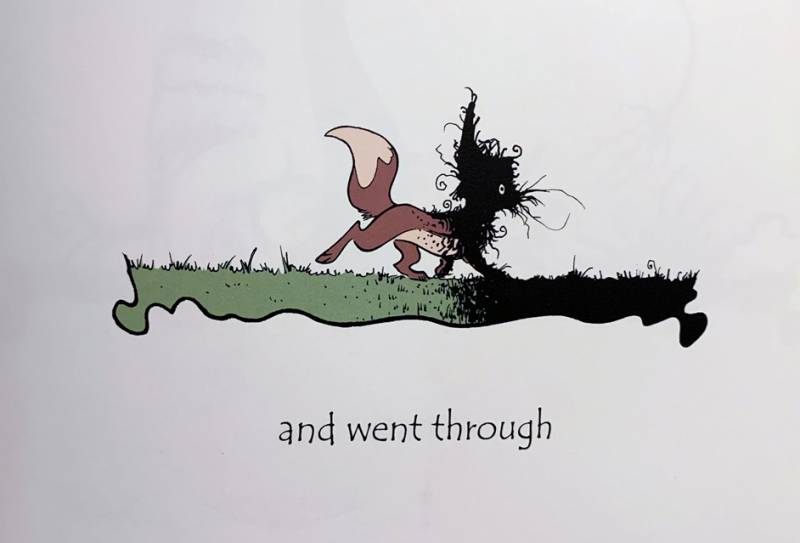 Why didn't I post the first one? First, some may argue that maybe social media doesn't seem like the optimal place to reach out when feeling lost or unstable, and yes, I do have friends I can reach out to – and I have. There's also getting help from a professional.. But I want to say that I wouldn't disregard social media as a place to reach out either, at least initially. Maybe that is the best place for someone. Maybe, in that time of uncertainty, it feels like the place where the ratio of people seeing it may lend itself to getting some sort of response and help over casting out a message to one close friend. So there's that. The biggest reason that I felt I couldn't post it, in my mind, was that it would effect the possible interest and/or interpretation of the painting to have this depressing post linked to or representing my art. It's a different conversation to have. It's definitely one to have (and that's why I thought to save the original content), but not along with the painting I was posting, or in any way in a representation of my work. Basically, what I'm saying here is that I felt that it would be unprofessional.
This is quite a monster of a problem to even be thinking about. Whether or not we should reach out when having a nervous breakdown so as not to jeopardize the interest in the work we're doing. That should not even be a question or concern, but I can bet I'm not the only one that thinks this way. Because as an independent artist, there is really no distinction between our work and our selves. At least, the line between the two does become blurred. There are other reasons I think to not post such things, such as just not bringing others down, or feeling like I need to suck it up and be stronger somehow and just keep on going. Or that by reaching out, I'm somehow showing that I'm weak. But I want to make something clear here by posting this today. I'm in a little bit better place now since then and I want to say: Asking for help when feeling emotionally unstable is not a sign of weakness. But whether it's a sign of weakness or not, it really doesn't matter. I know this, but still, I held back. I believe the biggest reason I held back is that I've formed a sort of problem for myself in coming across in such a way that I will always need to uphold a facade of being a strong person who is not bothered by what others think and/or that my strength is somehow measured by my ability to keep going even when I feel like I can't. Even when I know it's not physically possible. This is why I am sharing this. Because I am a strong person. I am a strong person with all kinds of emotions. Because I'm human. I am a hard-working person. I have a tremendously strong work ethic. But feeling depressed or insecure or unstable happens to every kind of person. My work ethic at the moment has become extremely distorted, and I've fallen into a deep deep hole. I would never tell anyone that they should be working in the ways I've been working in order to get projects done. It's completely unhealthy what I've been doing to myself. So many issues have compounded this year that have brought me to this point. For one, my dad passed away earlier this year. If you're a regular reader of Muddy Colors articles, you may remember that I posted a bit about him and shared a poem he had written. He died a few days after that post. And for that reason alone, it would be considered perfectly normal to be feeling lost or unstable.
When I was at IX last week, I had several incredible conversations regarding the issue of adversity and mental health. One thing that kept being said to me and so much that it ended up sounding like a repeating chant when I would be trying to go to sleep at night in the hotel was "..you matter, you matter, you matter, you matter.." At first, I think I was feeling a bit uncomfortable being told this. But then it would be said again, using maybe slightly different words, by someone else.. and then again, by someone else..and yet again, by someone else.. And I'd hear it in my sleep (thank you everyone, because seriously, what an amazing thing to have repeating in my head in my sleep. Truly!) I have had insomnia that I believe stemmed from my own inclination to forcibly deprive myself of sleep, I have not been eating, I have been really depriving myself of basic things that we need to live. In my bout with insomnia, I've had every possible terrible outcome of anything that would run through my head play itself out over and over again.. so having "you matter" repeating in my head as I lie awake at night or while I'm sleeping is definitely a positive thing!
Something else hit me when I got home and had received a wonderful text from a friend saying "you are so much more than your art." When combined with having heard things like "you matter", I realized that I've gotten so lost that I was basing my self worth mainly on the work I produce. This is definitely something that I think is important for me (and all of us who might do this) to be aware of and work on. In some ways, I've always felt that seeing the two things combined or actually just truly as one and the same is important because the art is essentially the creator. But it's more of an extension of ourselves. If we paint from what we know and feel, that's our authentic voice and vision, yes, but there is so much more to us than the work we do. To have these other things being said to me in this other context really hit me. I have been weighing all of my self worth on my output of the art I create. That's a different thing altogether and something I want to point out because all of what we do can become compounded and so convoluted, and to only view our self worth by our work alone is so limiting. So, thank you to the wonderful human beings who were telling me "you matter" in some way or another. I didn't know I needed to be told this, but I realize now that I did. And I realize that it's something we all can be reminding each other of, too. And those who've said it have made such a difference by saying it. You Matter.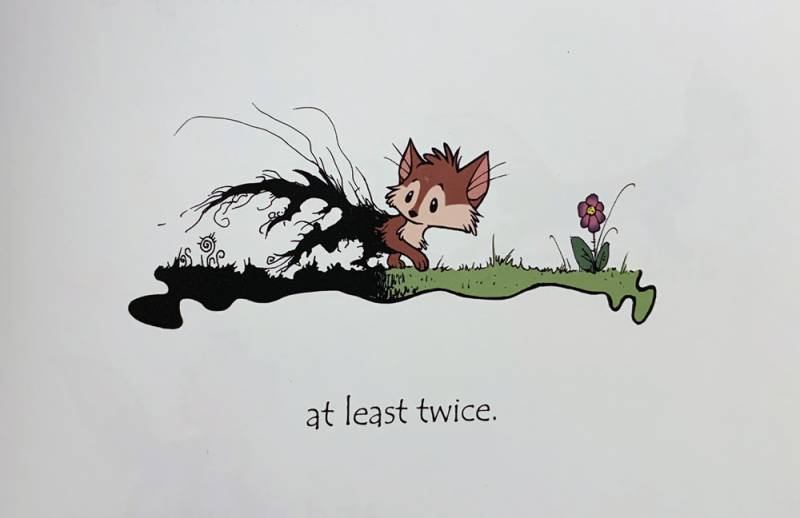 Well, here I am saying thank you again to my art family, as I have many times. Without you all, I'm not sure where I would be. Truly. If you are reading this, and you recall the conversations we had recently, this goes out to you because you helped me see how important this is to share, and though it's not easy to share this, it might help someone. You've helped me, and I am forever grateful.
If you have a friend that needs to hear this, by all means share this post with them if you think it will help.. and thank you thank you thank you, to my art family. Sending out so much love.
The artwork shared in this post is by Michel Gagne, from his book "A Search For Meaning – The Story Of Rex" The artwork is wonderful, and the story is absolutely worth the read, and worth sharing with others too. Here is a link to the full story, then click "next" above the image to turn the pages. A Search For Meaning