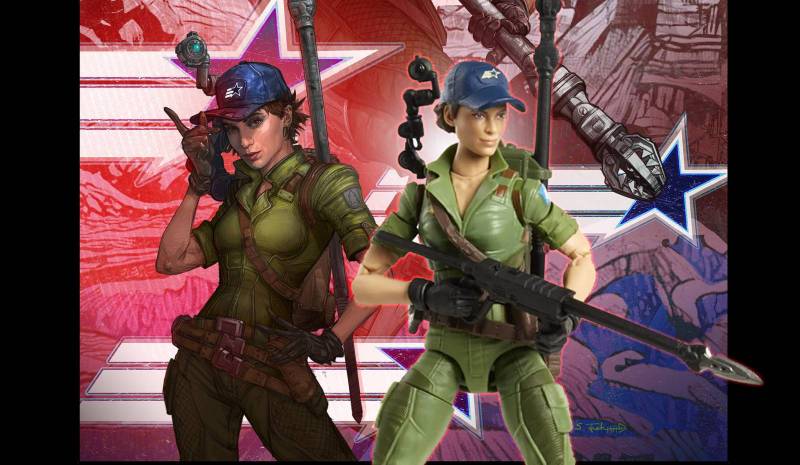 Oh man… as a child of the 80's G.I. Joe was my jam! I am not talking about the large 12″ GI Joe with the fuzzy hair and the kung-fu grip, I am talking the little Joes. With names like Destro, Cobra Commander, Snake-eyes, Scarlet, and Lady Jaye!
I had the vehicles like the VAMP.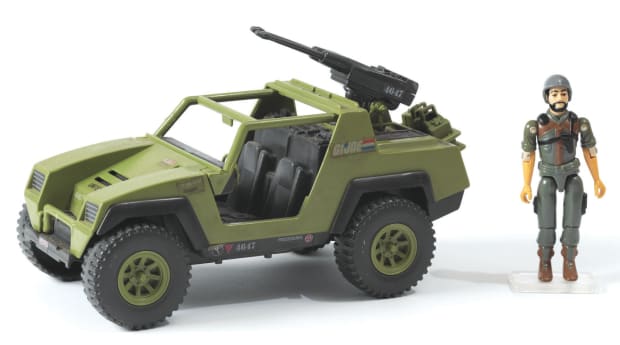 I had the comic books, drawn by the fantastic Herb Trimpe.
Hell, I still have the Forward Observer Unit Accessory, in the box, with the Sticker from Toys R Us, not two feet from where I am typing this. (Though regrettably, I never sent away for that free Sgt Slaughter figure.)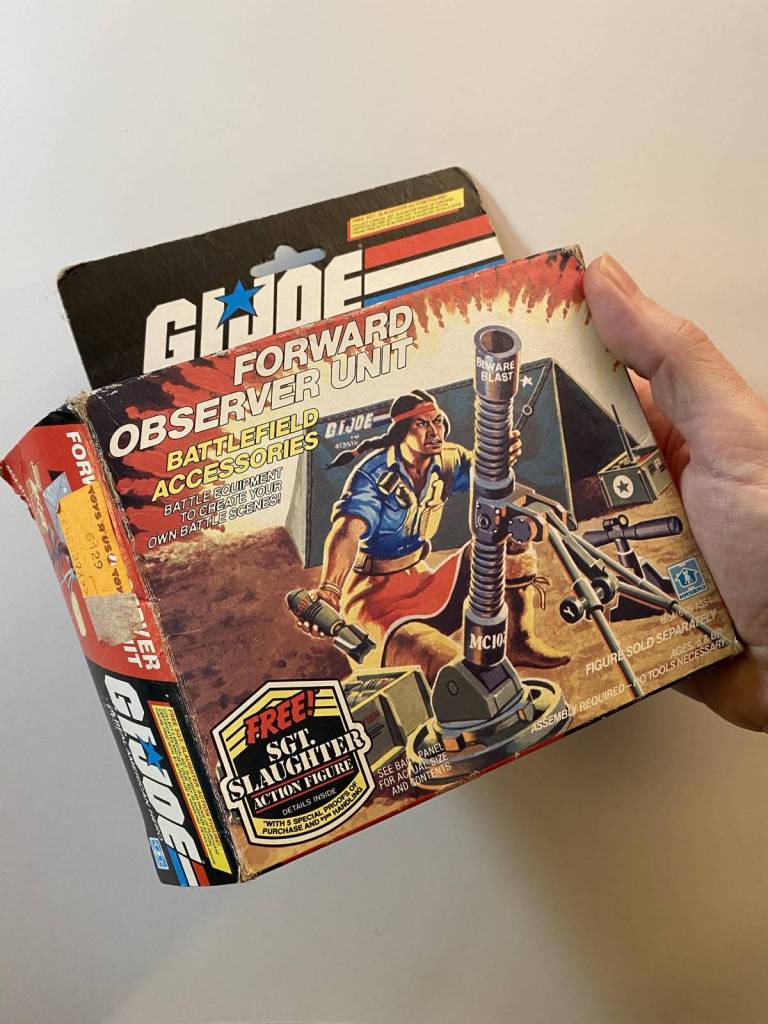 So you can imagine my excitment when Hasbro reached out and asked if I would be interested in doing packaging art for their new GI Joe Classified line. Dudes… I said yes before I could even finish reading the email! They explained that they were teaming with a bunch of different artists to bring different visions to the line. Comic book artists, poster artists, gaming artists. I would be in some fantastic company, as you will see below.
They asked who my favorites would be to illustrate. Wow… tough question, but I had to go with the ladies first, Scarlet, Barroness, Lady Jaye. Then maybe like SnakeEyes, Storm Shadow, Zartan, Roadblock, Cobra Commander… I could go on and on. (And I did.)   If I am honest Snake Eyes was at the top of my list, until I realized I wouldn't have a face to paint!
Naturally, and to my heartbreak, some of these characters (including Snake Eyes) had already been claimed by other artists. But I was absolutely thrilled to be handed one of my Top Three- Lady Jaye! Holy crap. That is an action figure, with like, my art on it. What!? If that kid in the 80 who was trying to tape and glue broken arms and legs back on his beloved Scarlet could see me now. It is totally surreal.
One glance at that packaging will tell you it was an interesting compositional challenge. There is a clear plastic star shaped window that I had to design around. We get a small image of Lady Jaye on the front and another long vertical image of her on the side of the box. BUT here is the thing both images had to work together as one 18X24 poster image! Here is the layout sketch so you can see what I mean. Hasbro was really open to my ideas, and how cool is this, they sent me advanced renders of the figures so I could get the gear right!
And here is the final art.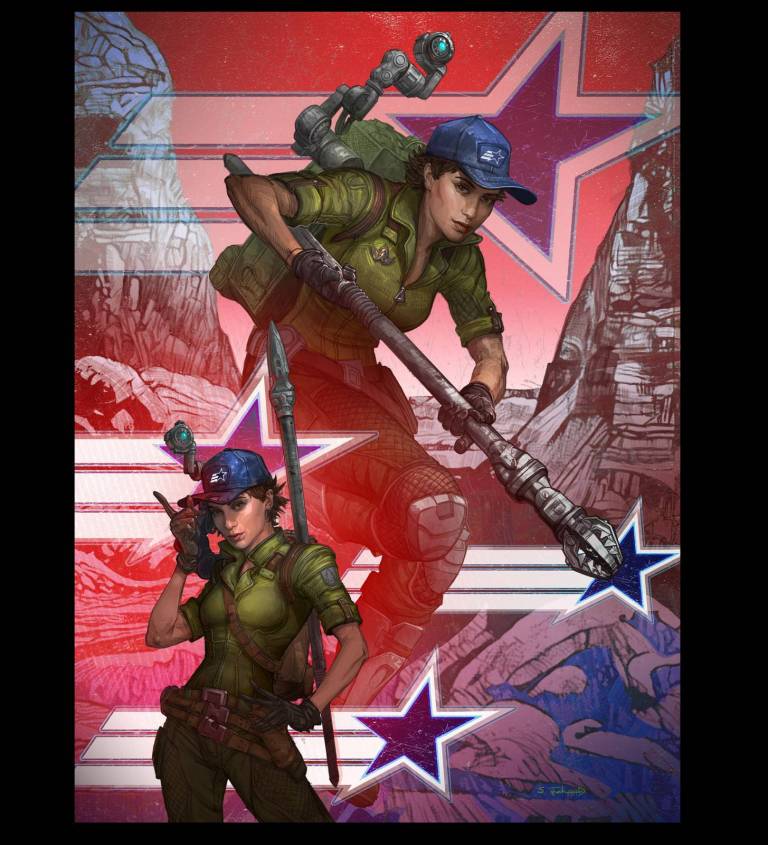 But I am such a fan of the brand I was just as excited to see what the other artists were bring to the party as I was my own work. And folks let me tell you I am honored to be counted among them. Check out the Badassery! Go Joe!
We get Kekai Kotaki's Cobra infantry.
Mike Thompson's bad ass Roadblock!
Phil Noto's rendition of the OG female joe, Scarlet.
The mysterious Zartan by Tony Daniel.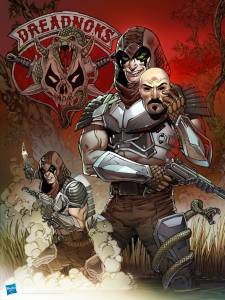 The stunning and deadly Baroness by Craig Drake.
The stealthy fan favorite Snake Eyes by Tracie Ching.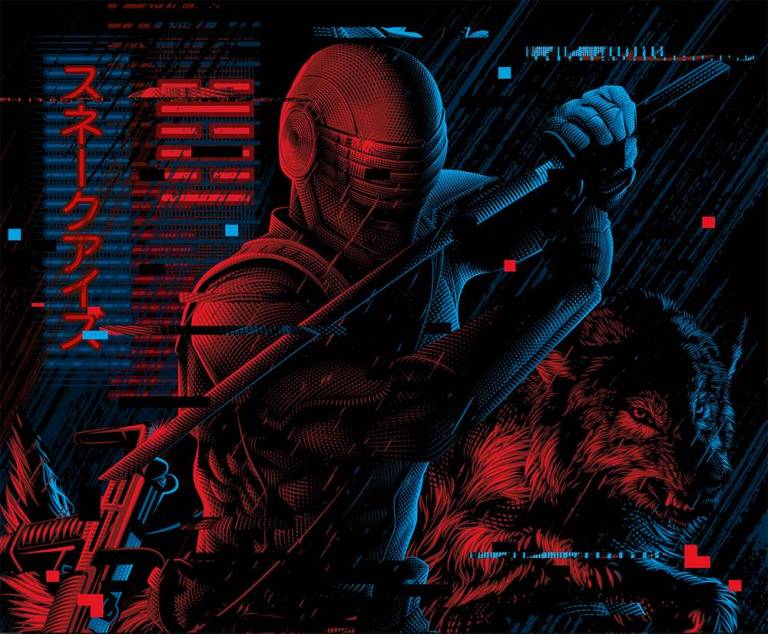 And we will finish up with two versions of the chrome menace himself, Destro, which illustrates how open Hasbro is to collaborating and getting different styles into this line. I love both of these!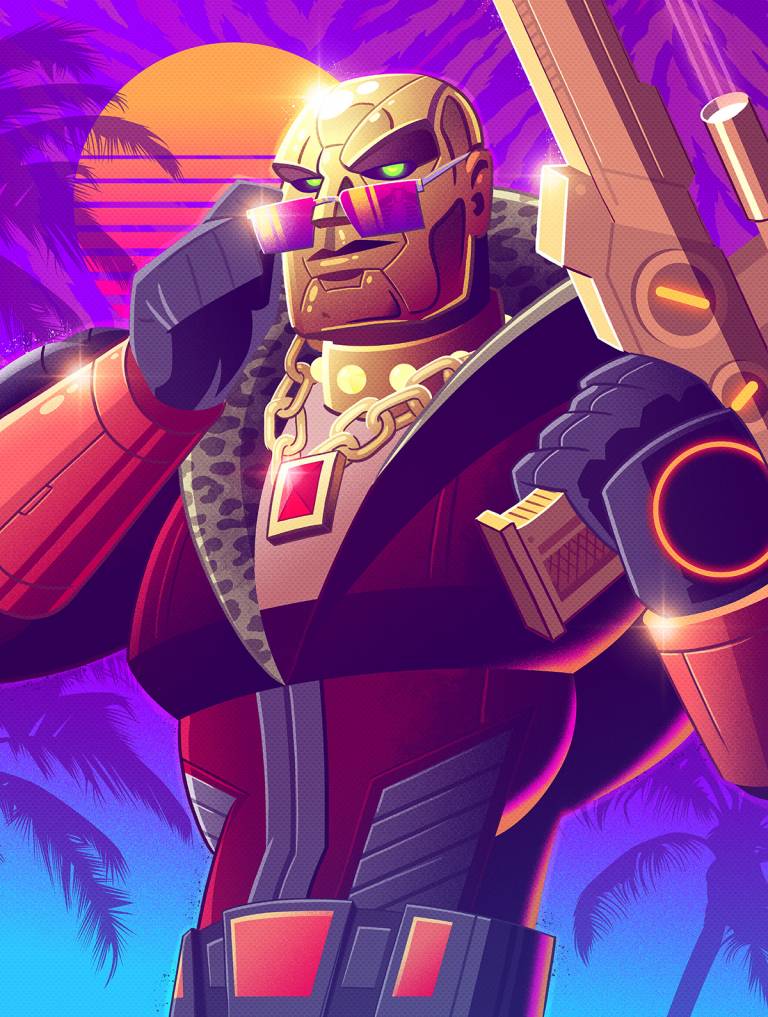 There are many more artists and many more Joes coming down the line. In fact I did another piece for them for one of my favorite Joes, but only time will tell when it can be released to the public! To keep up with the news check out Hasbro Pulse. Where they do a fantastic job with previewing what is coming down the pipe and artist interviews! So now you know folks! And you know what they say, "Knowing is half the battle!"