Hey everybody! hope you're all staying warm and preparing for the holiday season thats nearly upon us.
Figured I'd post some updates on these beach paintings I've been messing with. They're aaalmost finished …. almost!  Sat down today on the horizontal driftwood one and added some "finishing touches" though I think we have a little more to go. It's really close though.  Had a lot of fun with that driftwood. Had that fun balance of weird shapes + fun textures that really lent itself well to oil paint.
here are a few closeups. i like to post closeups especially with larger pieces like this as they can compress down and look more photographic than they really are.
The vertical blue sky composition still has another pass to go on it, but I'd put it at like 80% complete now. I've been picking at the pebbles on the ground,  but I feel they could benefit from just a little more love. Also the vegetation here and there need a few touches.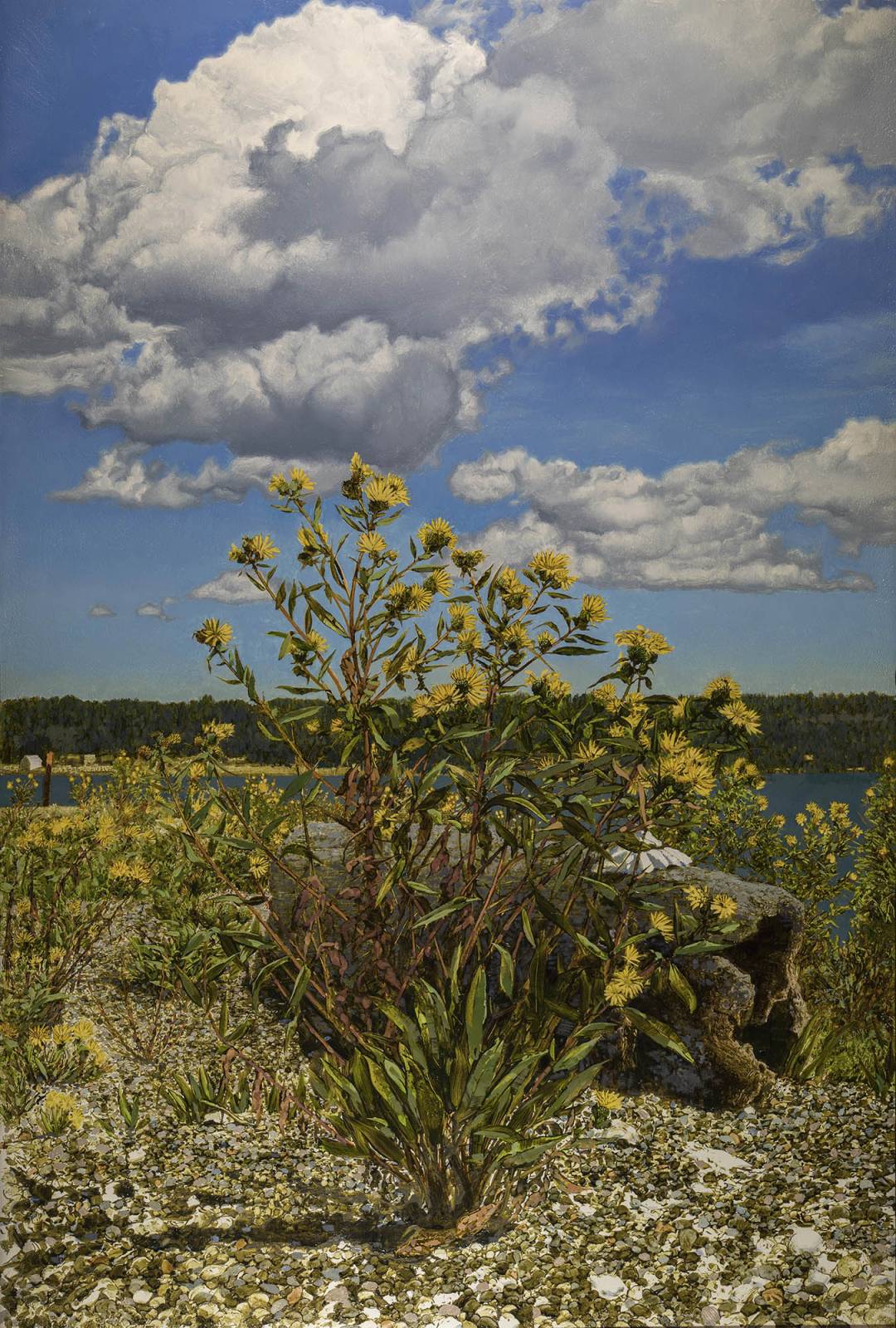 Pretty happy with the sky, and I'm fighting the temptation to glaze back into it. I don't feel like I've ever made a sky better by adding glazes. I've actually screwed paintings up overworking the sky so Im a little gun shy, And might leave it as is.
I did a small study of the clouds before I painted them into the big painting. I know I'm hardly alone in doing small studies on things I'm unsure of. I think it's a really valuable exercise. Even though I consider myself generally kind of lazy process-wise, doing preparatory studies is one of those steps That's really worth not skipping.
here are a few details of areas i think are starting to work on this one:
Kind of excited about these paintings. Even though subject matter-wise they're sort of what you'd expect to find hanging in like a doctors office or something.
I've been lucky enough to have painted all kinds of things for clients over the years. When left to my own devices I no longer have many expectations of what I should be painting. I just wanna paint things that are fun to paint, scenes of personal significance. Stuff that reminds me of my kids, good memories, with the hope that it translates somehow.