I have returned from a trip abroad in London and had the chance to visit some museums, which means high-resolution images!
There are a TON of great paintings in Tate Britain, but I will feature just a few here and save some more for a future post. Enjoy!
A Silent Greeting, Sir Lawrence Alma-Tadema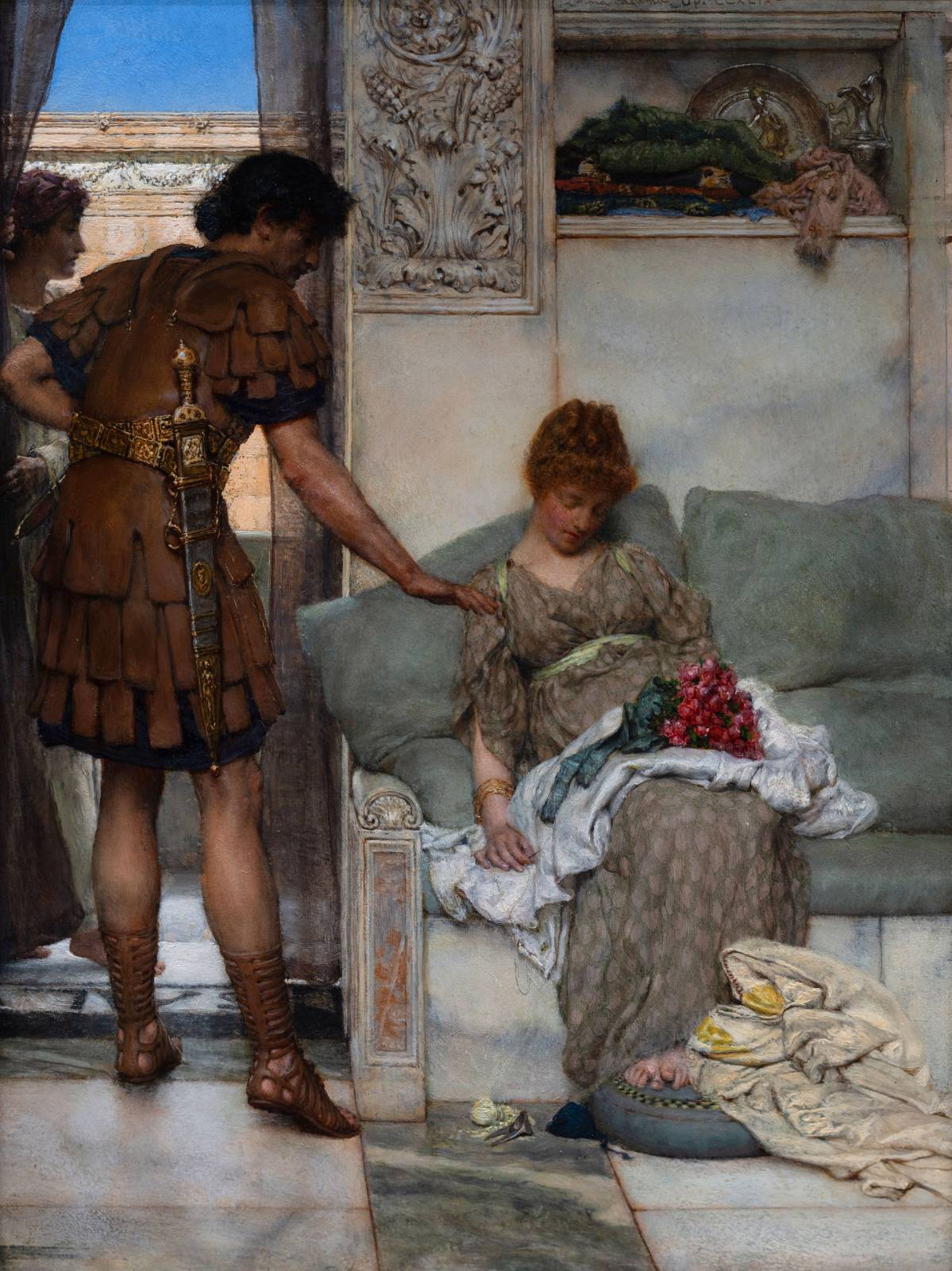 I love the little vignettes that are in so many of Tadema's paintings. It's also cool to see the thicker paint in places.
The Bath of Psyche, by Frederic Leighton
Look at this extreme close-up of this painting. On the shadow side of her face, you can see how thinly Leighton painted. It almost looks like it was scraped down, showing the weave of the linen.
Compare the thinly painted face to this bit of impasto on the fabric and pot:
Portrait of Ena Wertheimer: A Vele Gonfie, John Singer-Sargent
It is always fascinating to see Sargent's paintings really up close!
A Favourite Custom, Sir Lawrence Alma-Tadema
Thanks for giving the post a read! I hope you find the images as inspiring as I do!
Howard