I've just returned from The Great Con-Junction, a 40th anniversary celebration of Jim Henson's landmark fantasy film, The Dark Crystal. The event took place in LA and it was a whirlwind of a weekend to remember.
Let's take a look at what went down!
I've talked many times over the years about my "garden" idea.  That the world of the Dark Crystal is a garden. It's not my garden but every now and again I get the chance to walk through the gate and tend a small corner of it.
It's an honor to be trusted to do so and it's a responsibility that I don't take lightly.
For this event I had the great privilege of creating a new poster to celebrate the 40th anniversary. The character art was also repurposed individually for the event badges.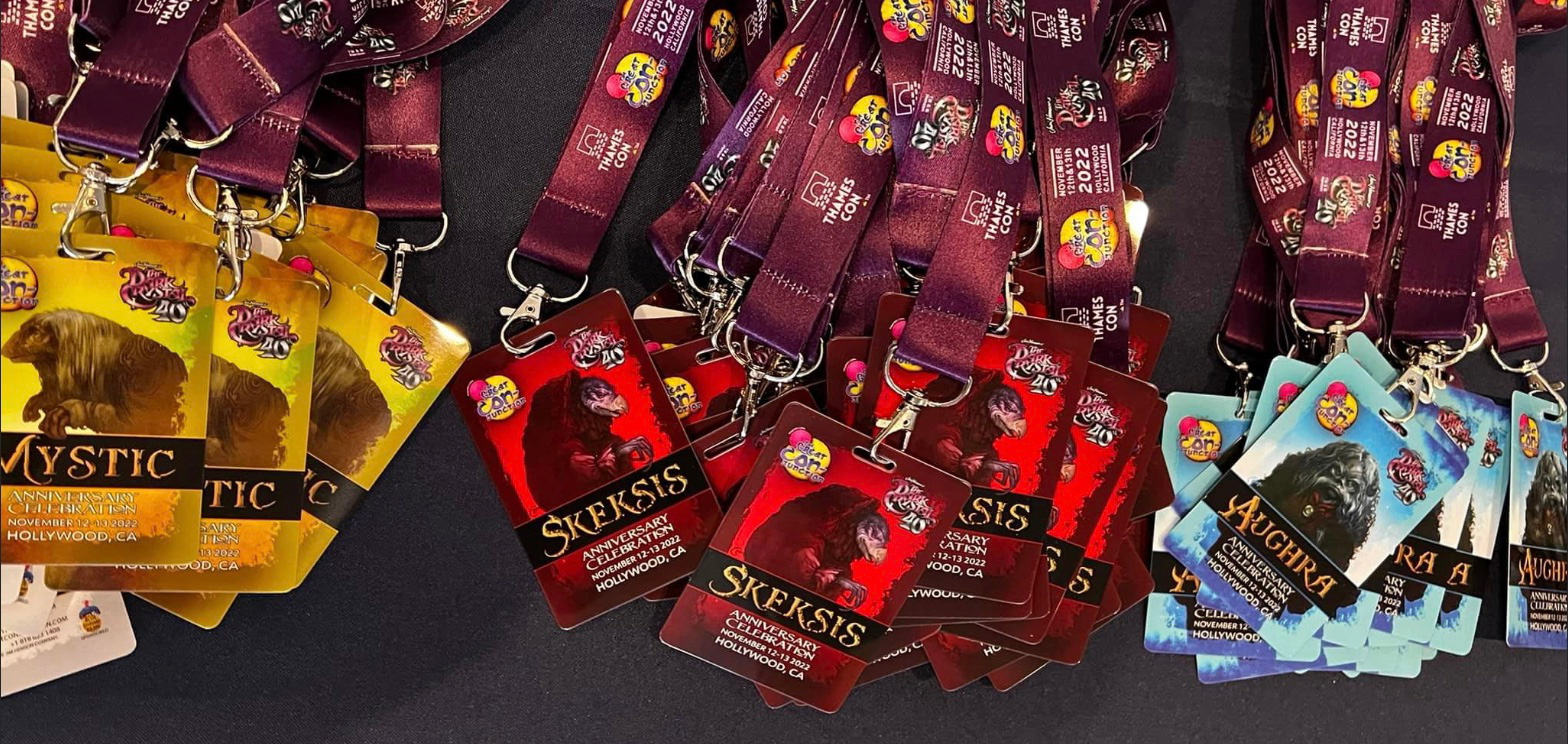 The guest list encompassed a staggering array of original cast, crew, and puppeteers. As well as many folks from the The Dark Crystal: Age of Resistance series!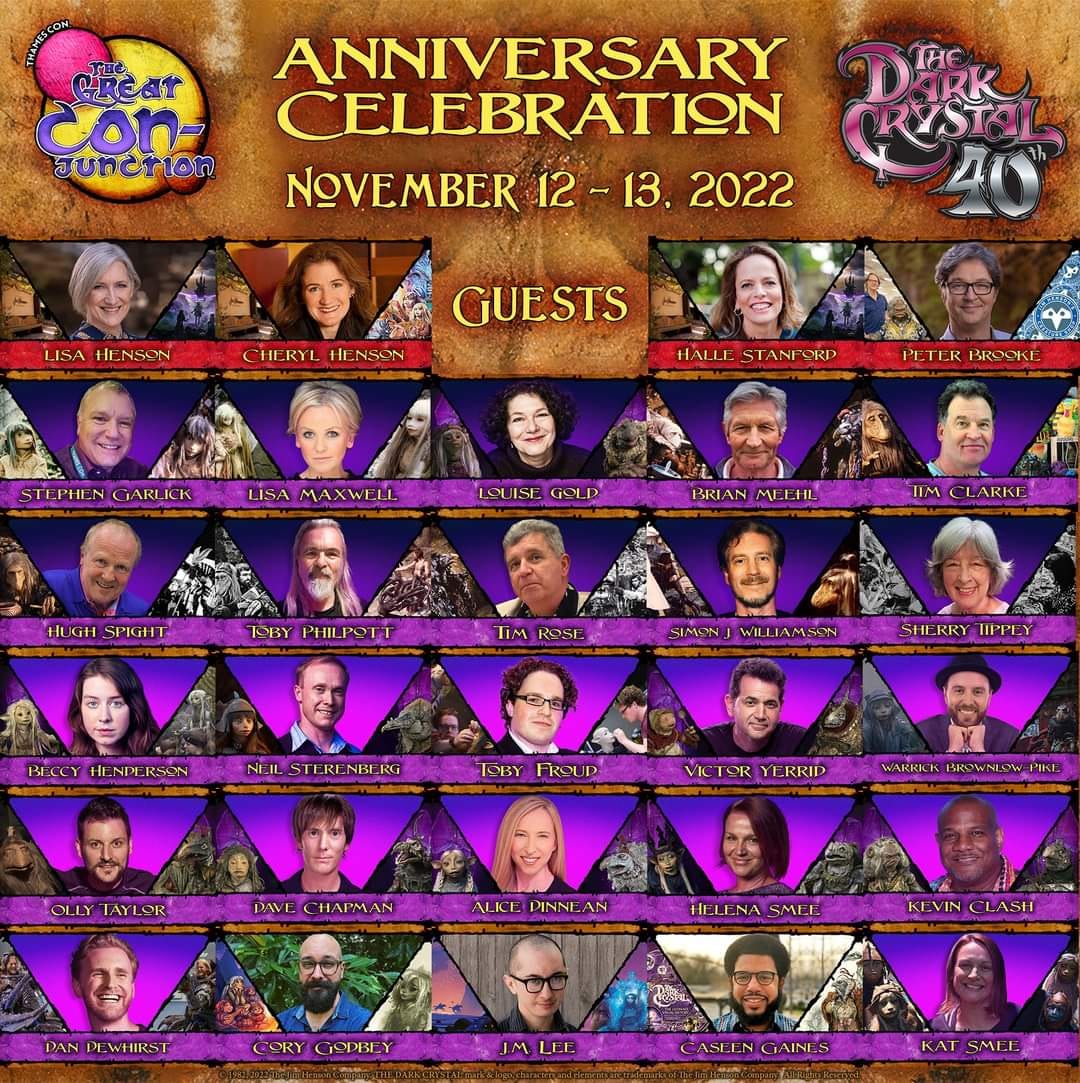 From the panels, to workshops, to just walking the show floor and chatting, it felt like a once in a lifetime experience. An absolute delight to meet everyone and hear stories of what it was like to work on the film.
At the end of the show, many members of the cast from the film and the series signed the large banner version of my poster art, with the idea of it being auctioned off for charity in the future.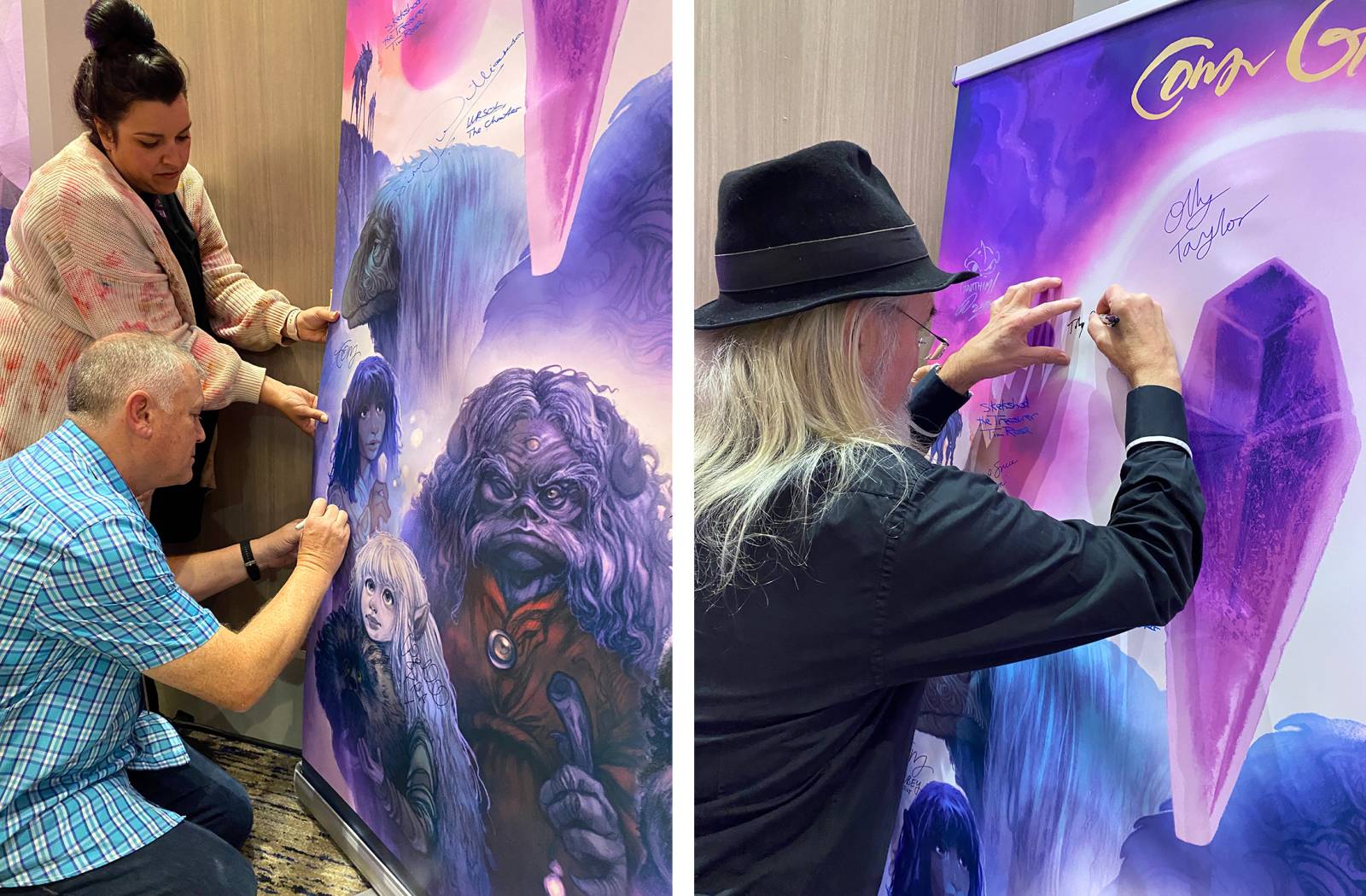 As a part of the event there was a museum set up on site which featured props, puppets, costumes, creature design, and more. It was an incredible to get up close and personal with these treasures!
Another highlight was a special party held at the Jim Henson Company lot in Hollywood. We enjoyed a behind-the-scenes tour, cast performances, and a 40th anniversary dedication.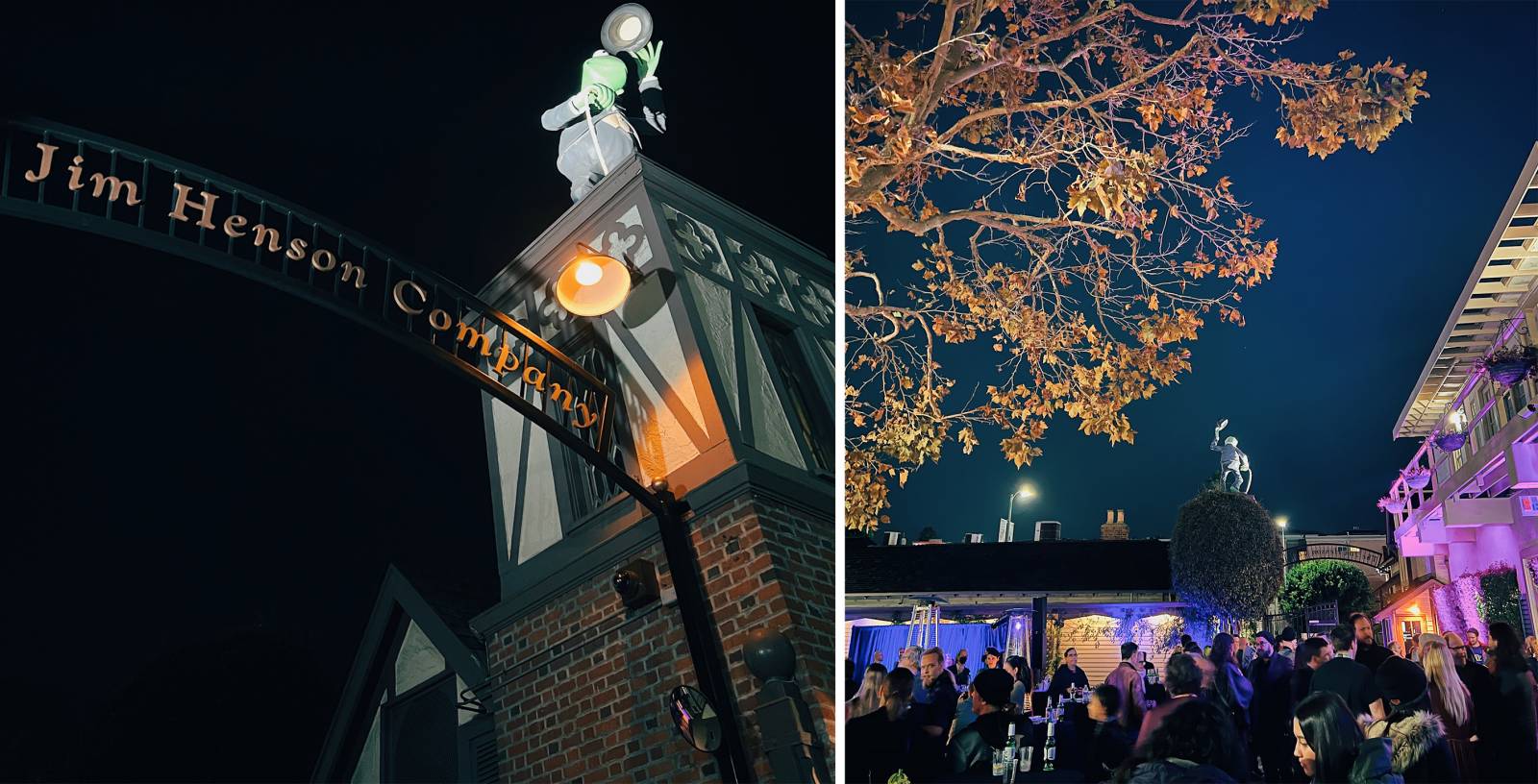 Huge thanks to Zay and the team behind ThamesCon and The Great Con-Junction, as well as the Jim Henson Company. I'm forever grateful for the support they've shown my work.
Here's to another 40 years of The Dark Crystal!