I was recently given the opportunity to test drive the new Huion Kamvas 24 4K digital tablet and I have the results to share with you today. Most of the painting was done live, and if you'd like to see it, you can check out the first VOD where we came up with the design based on ideas from the chat:
The Frog Bard Drawing (Youtube)
In the second part we dive into the painting to see how well the device performs when working in color:
The Frog Bard Painting (Youtube)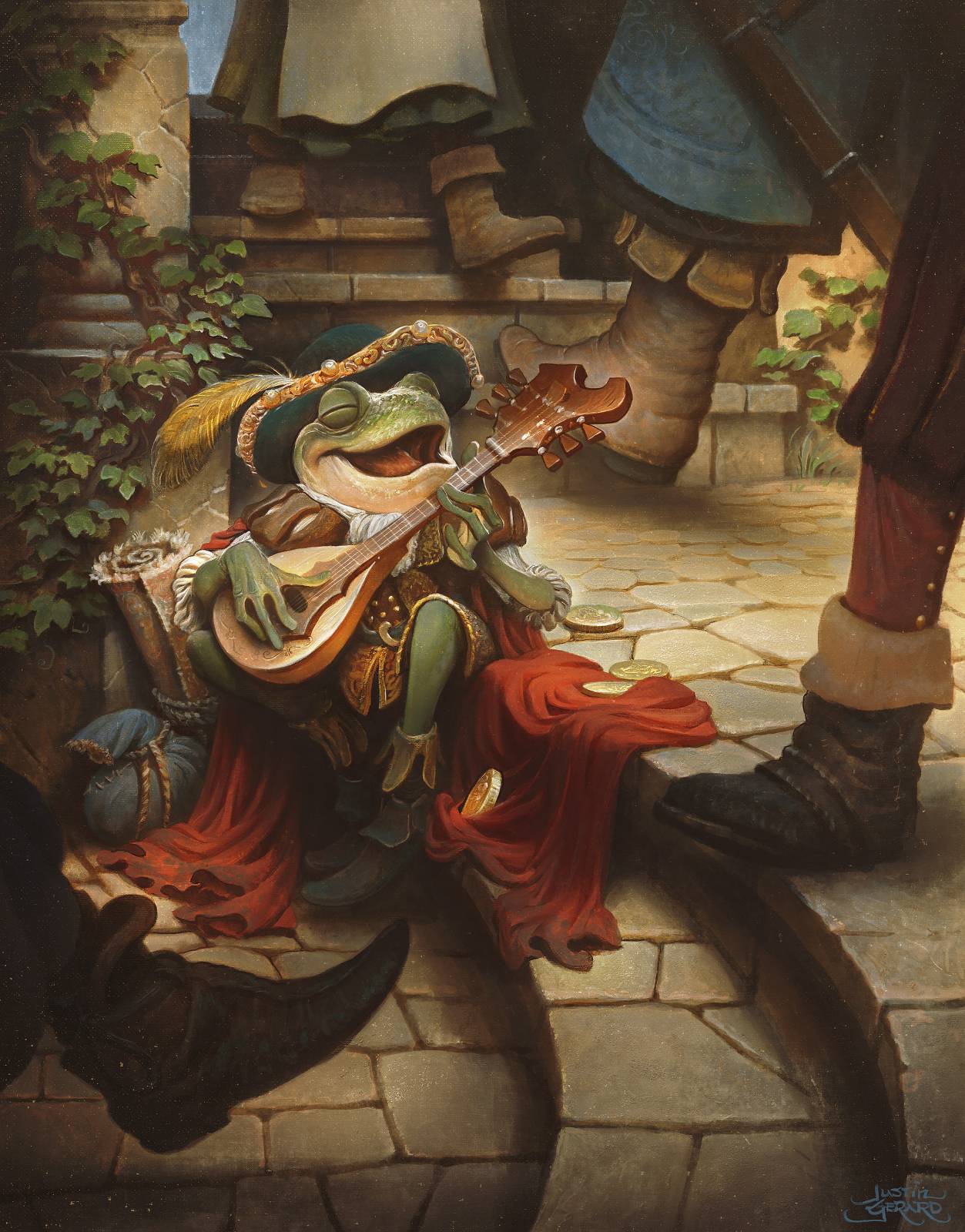 I don't tend to like drawing digitally that much. (There is nothing quite like the feel of old school graphite on paper!) But the Huion was actually excellent to work on and I felt like it solved a lot of the problems I have had with digital tablets in the past. Namely the brush lag and color drift, neither of which I could detect when using the Kamvas.
In the following process shot you can get a sense of the process I used to paint the image. I began by toning the background and linework, and then laying in subdued colors to slowly build up the paint. Usually I prefer to work over the whole image all at once, but in my eagerness to dive in and try out the new toys, I just started painting whatever seemed interesting.
In the end, despite the chaos and the unfamiliar tools, it turned out to be a lot of fun and I really enjoyed myself.
Sadly, some of the details at the end were not done on camera. I have found that live-streaming while painting is not a big problem for me and I can interact with the chat and paint at the same time and make good progress on it. But there is some special magic that occurs when you wake up at midnight in a fevered panic and rush back to the easel (or the computer in this case) and obsess in isolation over final details of the painting for a few insomnial hours. This image was one of those.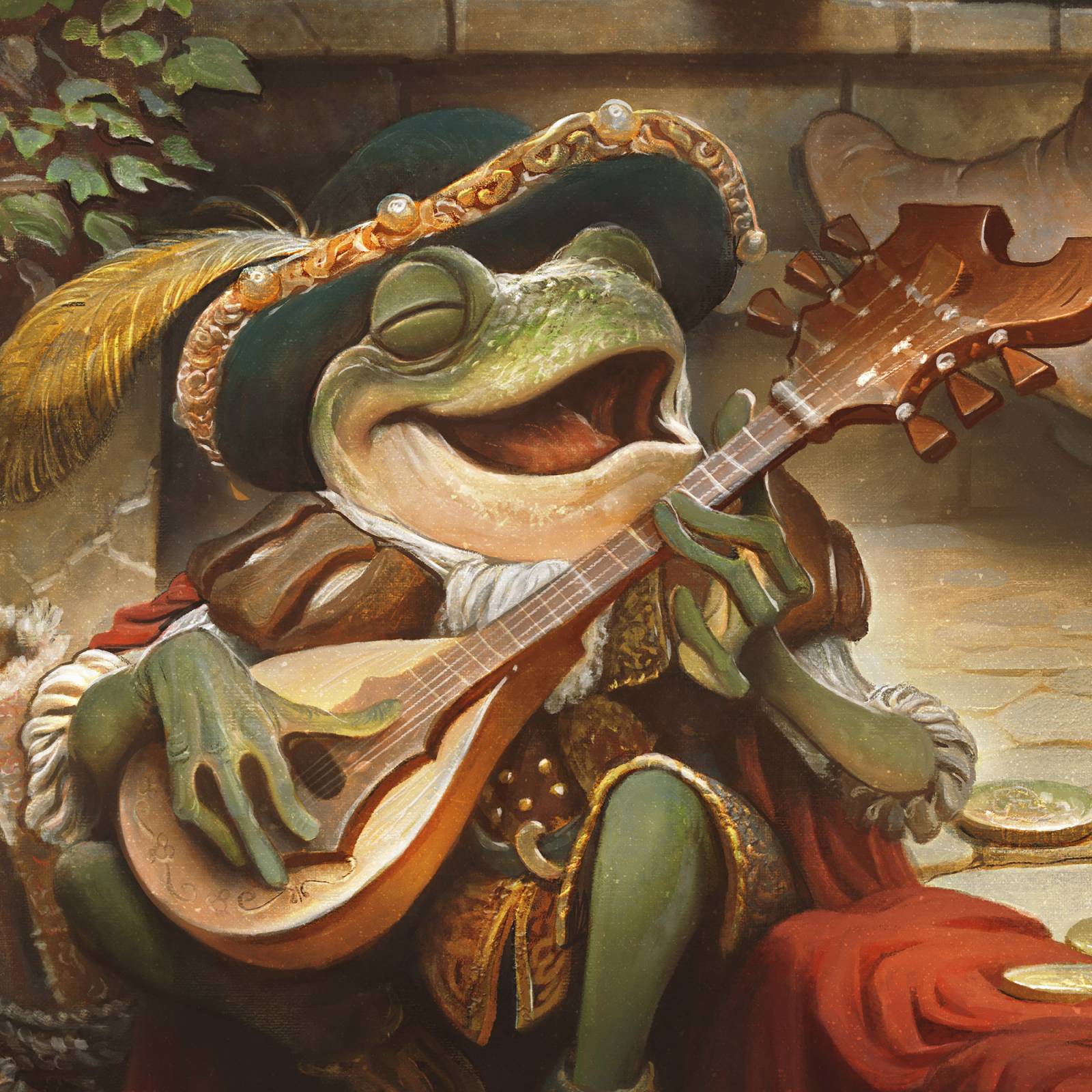 Thank you for joining me for this little demo!
If you'd like to check out the Huion Kamvas, click here for an Amazon link.
If you'd like prints of this, click here for a link to our store!
-jg