'Richard, Duke of Gloucester, and the Lady Anne' (1896) Yale University Art Gallery
Every February I travel to Boston. I visit with family, enjoy the history, attend Boskone, and make my annual pilgrimage to visit the Boston Public Library to see the Abbey murals, "The Quest for the Holy Grail".
International artist, portraitist, costume and set designer, painter, muralist and illustrator. One of the first modern artists to rise out of the Golden Age of Illustration at the cusp of the twentieth century, Edwin Austin Abbey (1852-1911)
Born and trained in Philadelphia, Abbey was heavily influenced by the Pre-Raphaelite's of the 1850's and first found work as an illustrator for publications like Harper's Weekly. In 1878 he moved to England to pursue his work as a painter further developing his style looking at British contemporaries like J.W. Waterhouse and L.A. Tadema. Fascinated by the pageantry and drama of the stories of Shakespeare Abbey's compositions earned him commissions designing sets, costumes and props for the theater. Arguably his greatest master piece is the 15 panel series "Quest for the Holy Grail" for the Boston Public Library that he spent more than a decade painting and completed in 1898. That same year he become a member of the Royal Academy. In 1902 he was commissioned to paint the coronation of King Edward II, and lived out the remainder of his career doing murals for a variety of public buildings and painting Shakespearean subjects.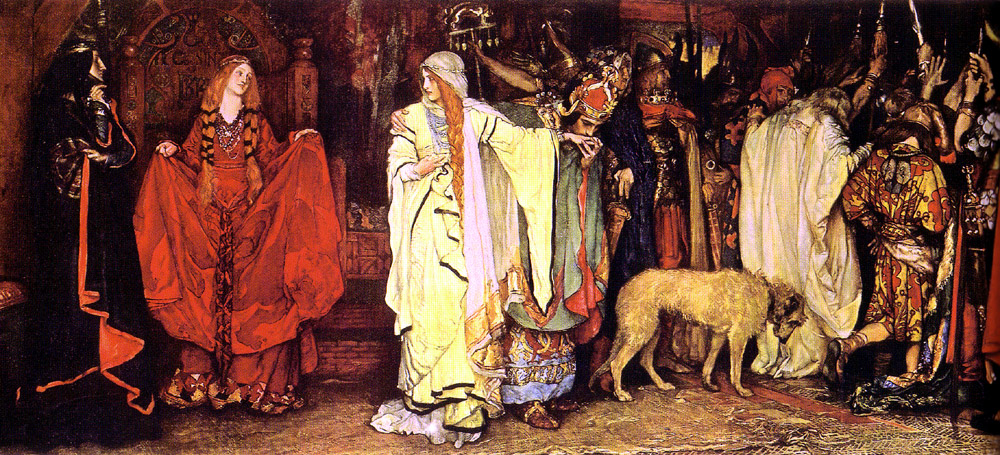 'King Lear: Cordelia's Farewell' (1898) Metropolitan Museum of Art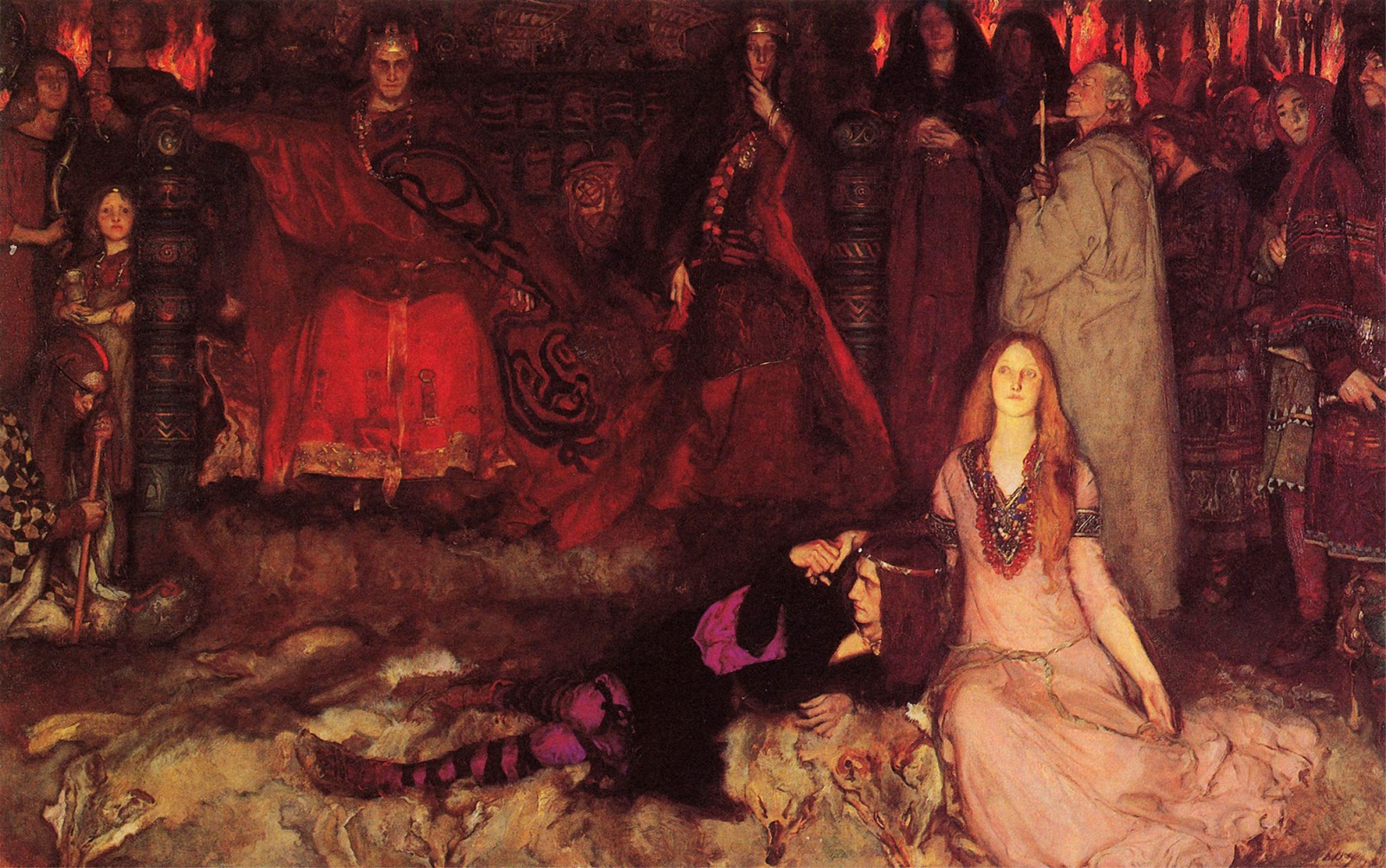 'The Play Scene in Hamlet' (1897) Yale University Art Gallery
Abbey has always been one of my favorite painters ever since a child and seeing his King Lear in the American Wing at the Met, and his newly renovated Quest of the Holy Grail murals are worth the trip to Boston alone.  Every time I visit with these paintings I'm reminded of why Abbey has been such an influence on my work with their epic, sweeping tableaus of costume fantasy decades before Panavision and a century before The Lord of the Rings films.  For those of you already familiar with this grandfather of illustration, I urge you to refresh your experience with his work,  and for those of you that have not seen his paintings, get to Boston.
'Quest for the Holy Grail' (1898) Boston Public Library
Thank You,
WOC