by Donato
Omega Corps   1992   Donato
The college graduation season is upon us, ushering thousands of newly minted professionals into the marketplace from accountants to doctors, engineers to artists.  Twenty-one years ago I walked such a path with a Bachelor of Fine Arts from Syracuse University into the freelance marketplace.  I was young, motivated, passionate and…nearly clueless about what shape this new career would take.
I remember that first year like it was yesterday – the excitement and dream of breaking in with a new book publisher, being considered for a commission from a comic book editor, or being offered my first gallery show.  The potentials were enormous and fueled my desire to produce as much high quality work as possible in the last days at college.
Luckily the teachers and faculty at Syracuse had provided a heads up as what to expect through their training, visiting professional artists, business lectures, and studio trips to New York City.  Although I was not completely blindsided, it was a real eye opener on how the business of freelancing really did work.  No one was waiting to hire young inexperienced talent when there were thousands of seasoned professionals already in the mix, this was the real wake up call.
I loved to draw and paint, but did not have a singular focus on any particular content or style.  Craft focused, I approached every work of art with a high degree of precision and care, from delicate line work in my inks to detailed renderings in my oils.  I didn't have a 'style' nor was I interested in attempting to create one.  All I knew was that I wanted to create art as a living, the only questions were for who? And what kind of art?
Dracologist   oil on panel   1990  Donato
I share with you here a broad sample of what was in my graduating portfolio in May of 1992.  Looking at the range of what I loved to make as art, you may find three categories into which the work may fit well – surreal gallery paintings, pen and ink comic pages, and narrative fantasy/science fiction art.  All three of these options were in play for me at that time and I could have walked down any one of those career paths as easily as another, for each offered artistic development and passions which could sustain me as an artist.  Looking back, if I had to pick which one I was best at, it would have been the comics penciler!
It is fascinating to think about what kind of artist I would have become if a different door opened to me just a few weeks after graduation… In the next post I will share with you my portfolio one year later and the amazing turn of events in that years time.
 For all those graduates out there, CONGRATULATIONS!!
May your passions, excitement and work lead you to a successful career in the arts!
Knights of the Pawn   acrylic on panel   1991    Donato
Omega Corps Page 2  pen and ink on paper  1991  Donato (figures by Steve Ellis)
Omega Corps Page 3  1991  Donato (figures by Steve Ellis)
Omega Corps  ink on paper   1990  Donato
Surreal Landscape  oil on panel   1990  Donato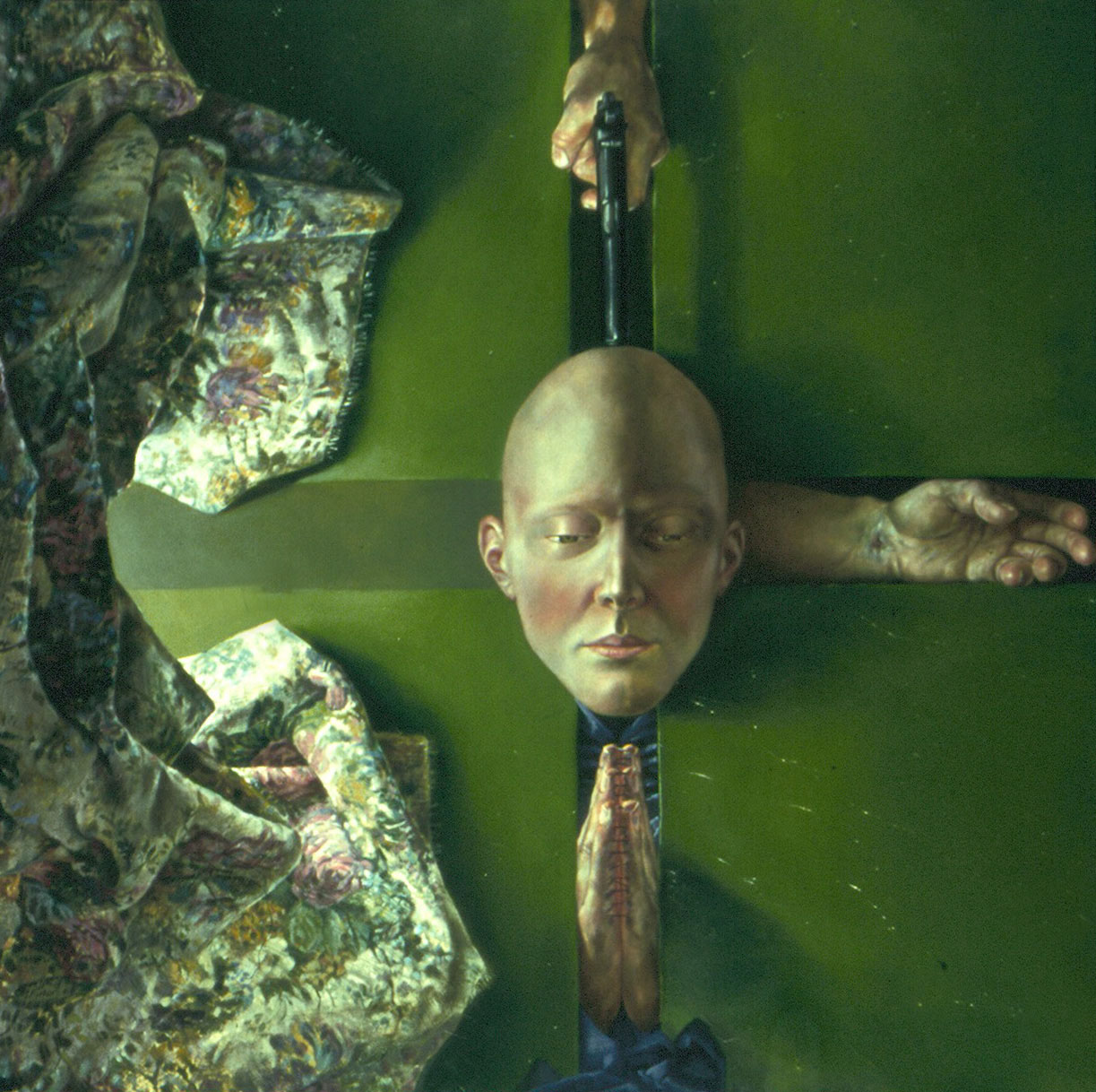 Annunciation   oil on canvas    1992   Donato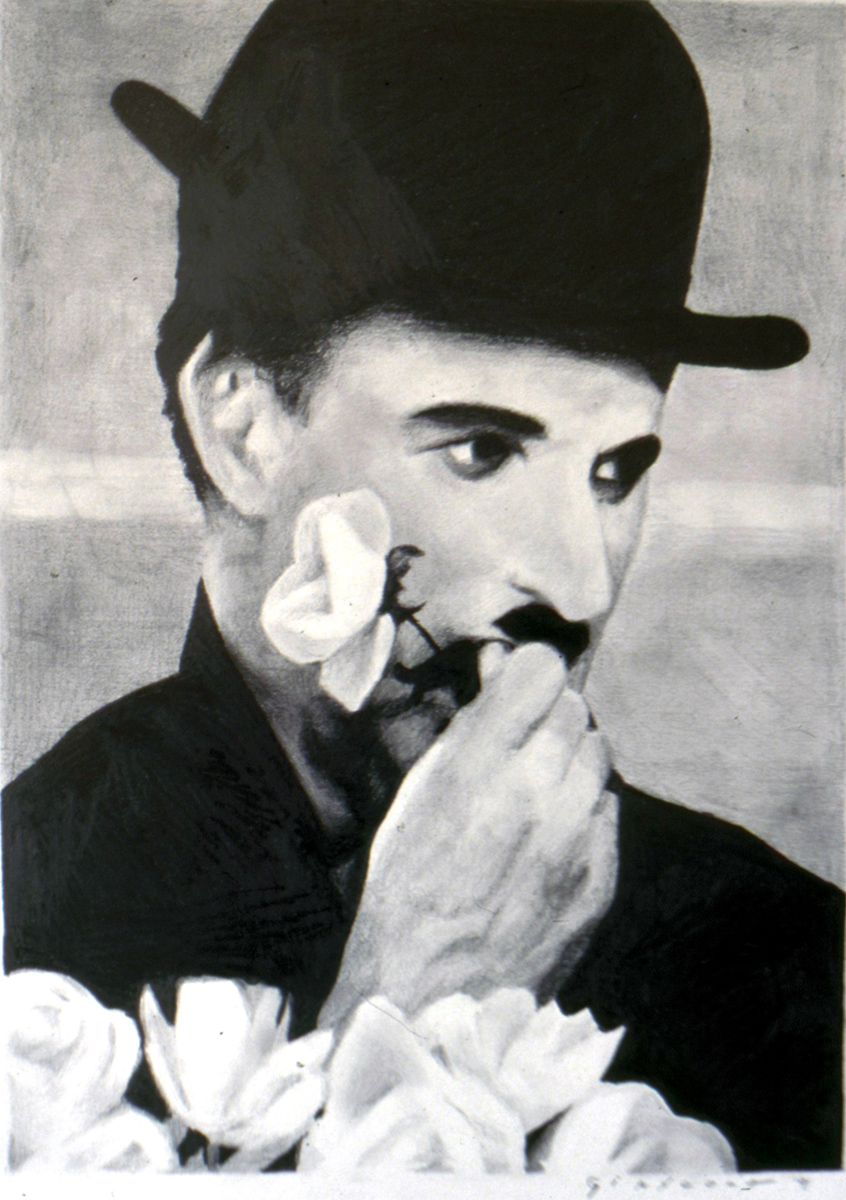 Charlie Chaplin   graphite on paper   1990  Donato
Various graphite drawings    1988-91   Donato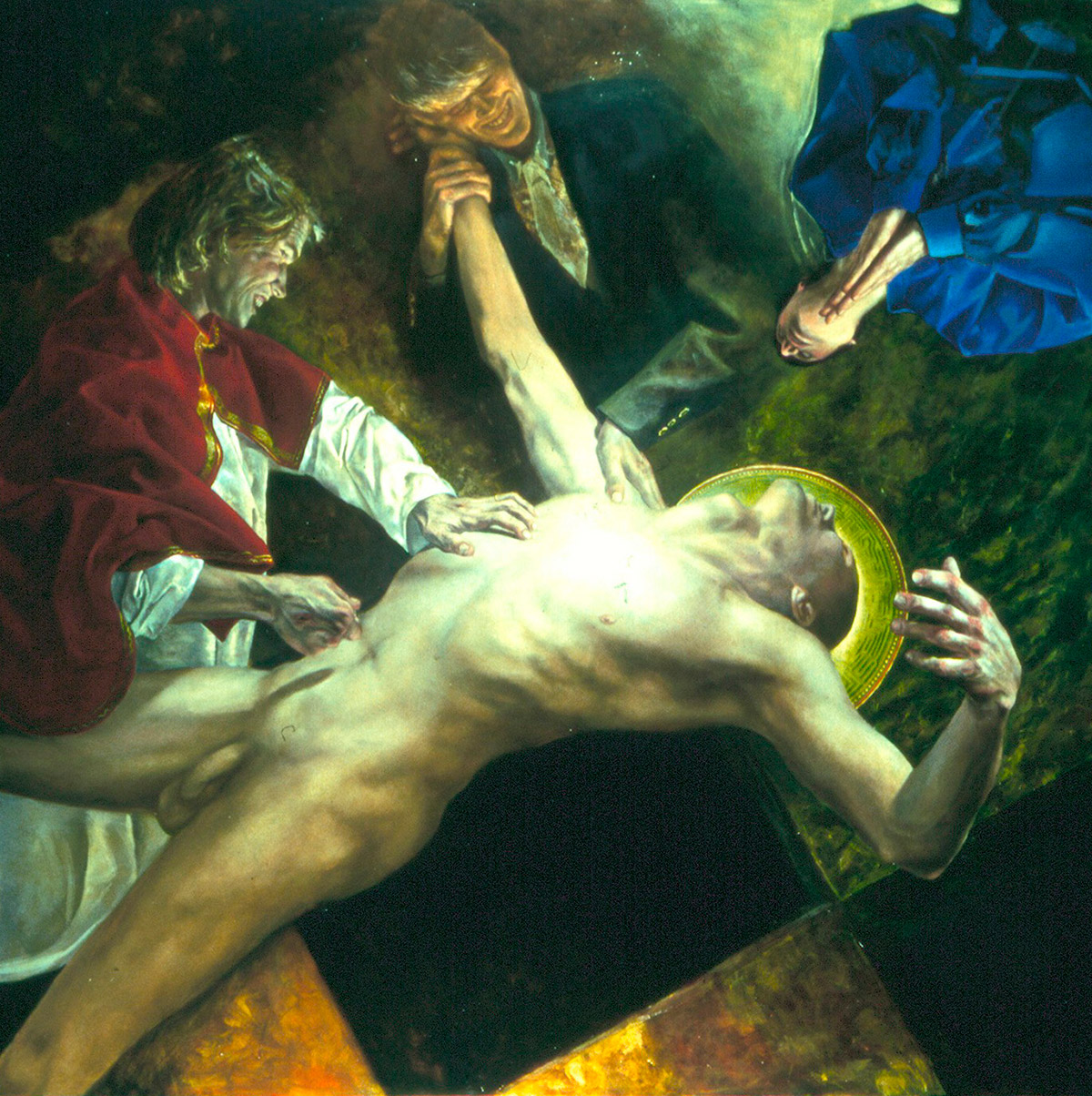 Crucifixion   oil on canvas  1992  Donato
Diplomacy   ink on paper   1990  Donato
Omega Corps – bridge  oil on panel  1990  Donato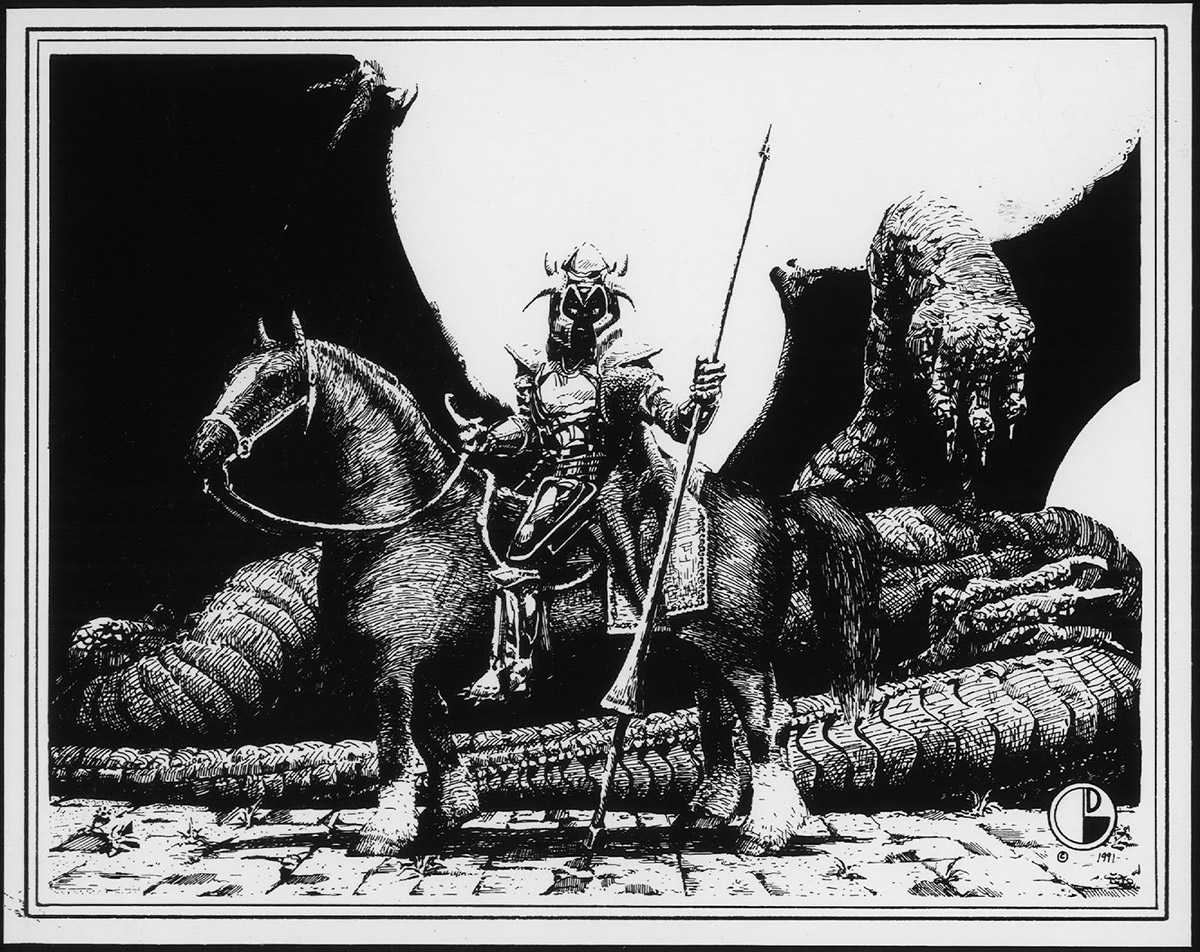 St. George and the Dragon  ink on paper   1991  Donato
Stitched   oil on panel   1991  Donato