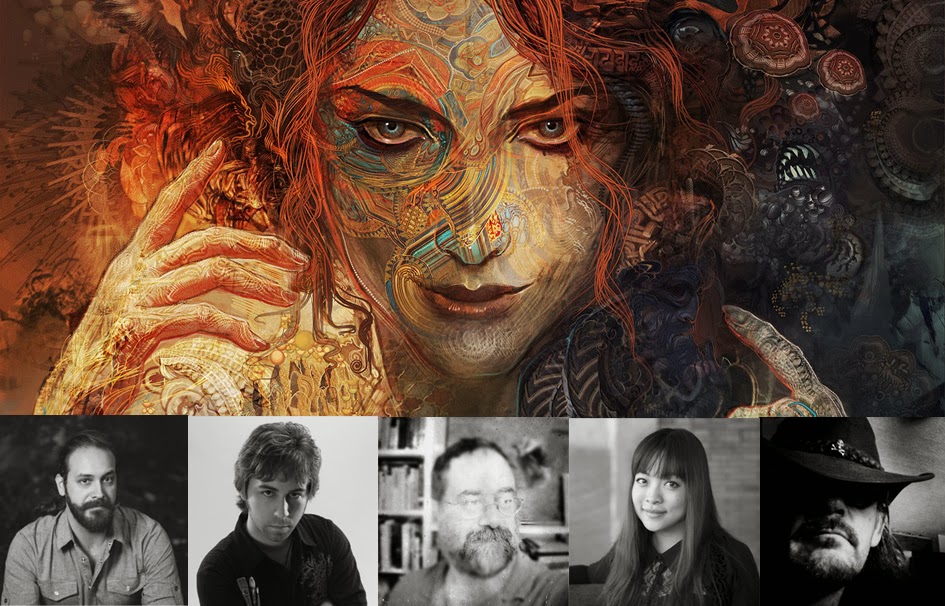 The deadline for the 21st Spectrum competition is this coming Saturday, January 25. Five outstanding jurors are waiting to view and cast votes on art in eight categories: all they need is you! New Director John Fleskes has instituted a digital entry option for the first time so you can now enter the traditional way (prints delivered via mail or carrier) or save some time and money and enter via the web. Since this is the first year taking entries digitally, expect some hiccups along the way: if you encounter problems contact John Fleskes via the Spectrum Fantastic Art website and…everything will get worked out. No need to panic or get stressed: help will be available!
Despite transitioning to a new editor and publisher, the Spectrum annual will still be distributed to bookstores by Publishers Group West, ensuring that it will continue to have the highest visibility of any art annual or sourcebook produced in the U.S. today. In other words: having your art selected by the jury has significance. Art appearing in the annual will be seen and noticed…and you never know what that might lead to.
You can find out how to participate by clicking
here
. Good luck, everyone!