Here is a finish on a commission showcased a couple of months ago while it was in progress.  I love to revisit a work after a few weeks as a break from working upon it, coming into it with fresh eyes.  I will see it anew, take in the whole, without knit-picking over the detailed areas just 'fixed' recently.  I keep a medium sized mirror in the studio for just such occasions, added an even further level of objective viewing as I step back and take in the reversed image.  John Berkey had a massive mirror mounted over his drafting table for quick and frequent checks.
Slow, progressive development is a luxury of private commissions and one I exercise to push art to the limits of my craft.  My private commission clients want the best of my abilities (actually all of my clients do!), but private commissions usually prefer quality over a precise deadline, and I am all too happy to oblige.   Many of my greatest works were those where my deadlines were extended by a few weeks or months, allowing me time to get lost yet again in the content of the image.   If I am taking extra time to deliver a quality painting, I love to refine my color balances, tinting, and lighting through multiple layers of glazing and reworks.  Some may think this is over working, but I know every glaze I add pushes the surface complexity further into a beautiful play of luminosity and color.
Enjoy, as need to head back to the studio,  diving into a new set of paintings for my first exhibition of art in a while, August 30 – October 4, 2014 at Last Rites Gallery in New York.
 Back to painting….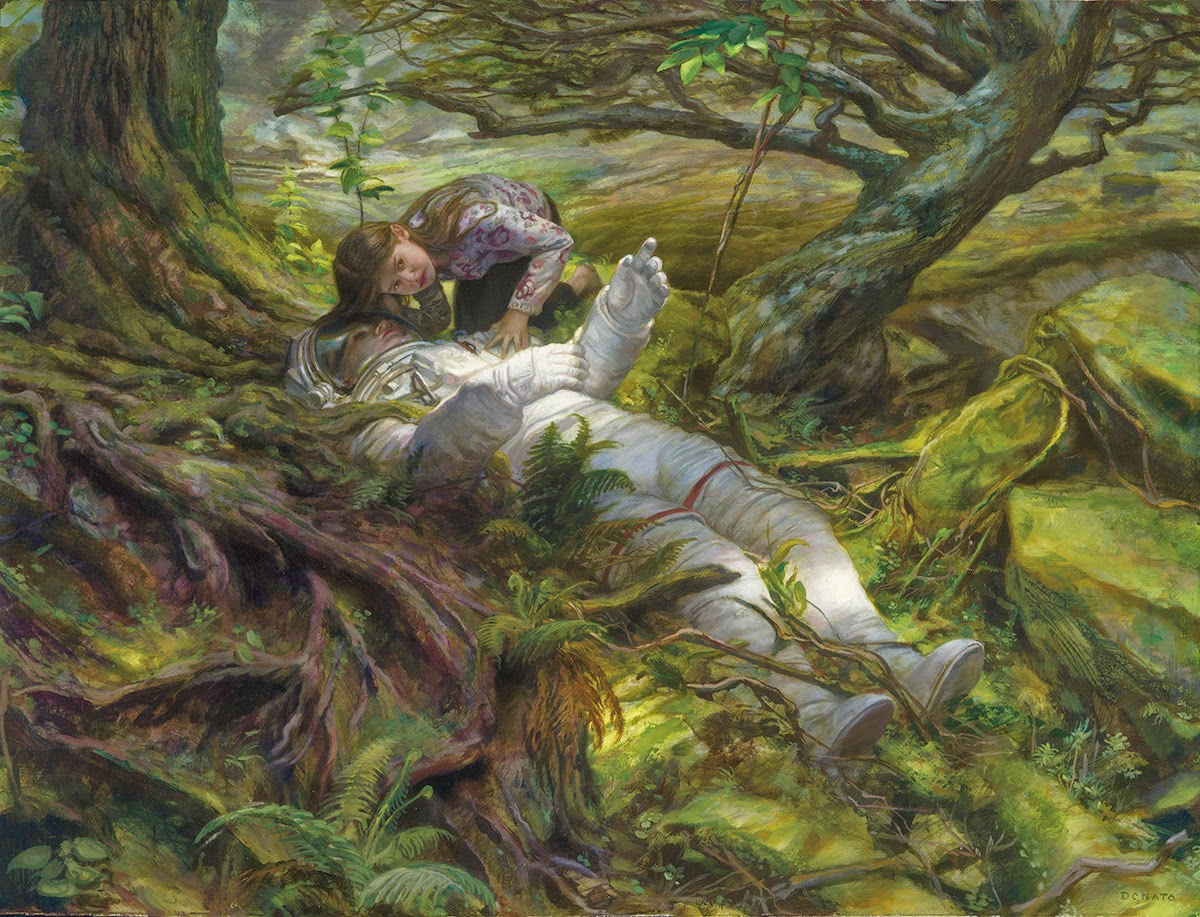 P.S.  For those of you in the Seattle Area I will be at TLC Workshops wielding painting and forging metal July 11-13, 2014 – Narrative Portraits and Metallics