by Donato
IlluxCon was held this past weekend, and my head is still spinning from all the lectures, demos, inspiration, and conversations with professionals, fans and students from all walks of the science fiction and fantasy genre. From masters like Boris Vallejo to new talent like Tyler Jacobsen, artists make incredible journeys to attend this event – John Harris from England and Didier Graffet from France to name a couple.
The convention has limited attendance, a decision by its founders Pat and Jeannie Wilshire to contrast with the crazy experience of the San Diego ComicCon. While this may seem a detriment for retail sales, it affords the attendees the time and pleasure to hold in depth conversations with anyone willing to make the trip, and facilitate incredible peer to peer reviews and critiques of the art. It is an environment like none other.
The one biggest draw back to this event is that it is not long enough! There are so many friends in attendance that I can only fire off a passing hello to them. I always regret not having found the time for another conversation.
A special thanks goes out to fellow Muddy Colors blogger Jesper Ejsing, who kept the drive to and from the convention lively as we counted the deer, alive and dead(mostly). We spent some wonderful time wondering where do we all go from here…


At least from me, it is back to the studio playing catch up, but thought to I'd share a few images from the event.
Enjoy!

The talented Tom Kuebler talks shop!

Petar Meseldzjia offering up his skills at an incredible lecture and demo on 'Emotion' in art.
Alan Williams (right), the latest addition to the concept world of the West Coast.

The reknown agent Jane Frank who with her husband, Howard, have amassed one the the greatest science fiction and fantasy art collections in the world.

The latest from my studio, unveiled at IlluxCon.
The Tower of Cirth Ungol
3′ x 4′ oil on panel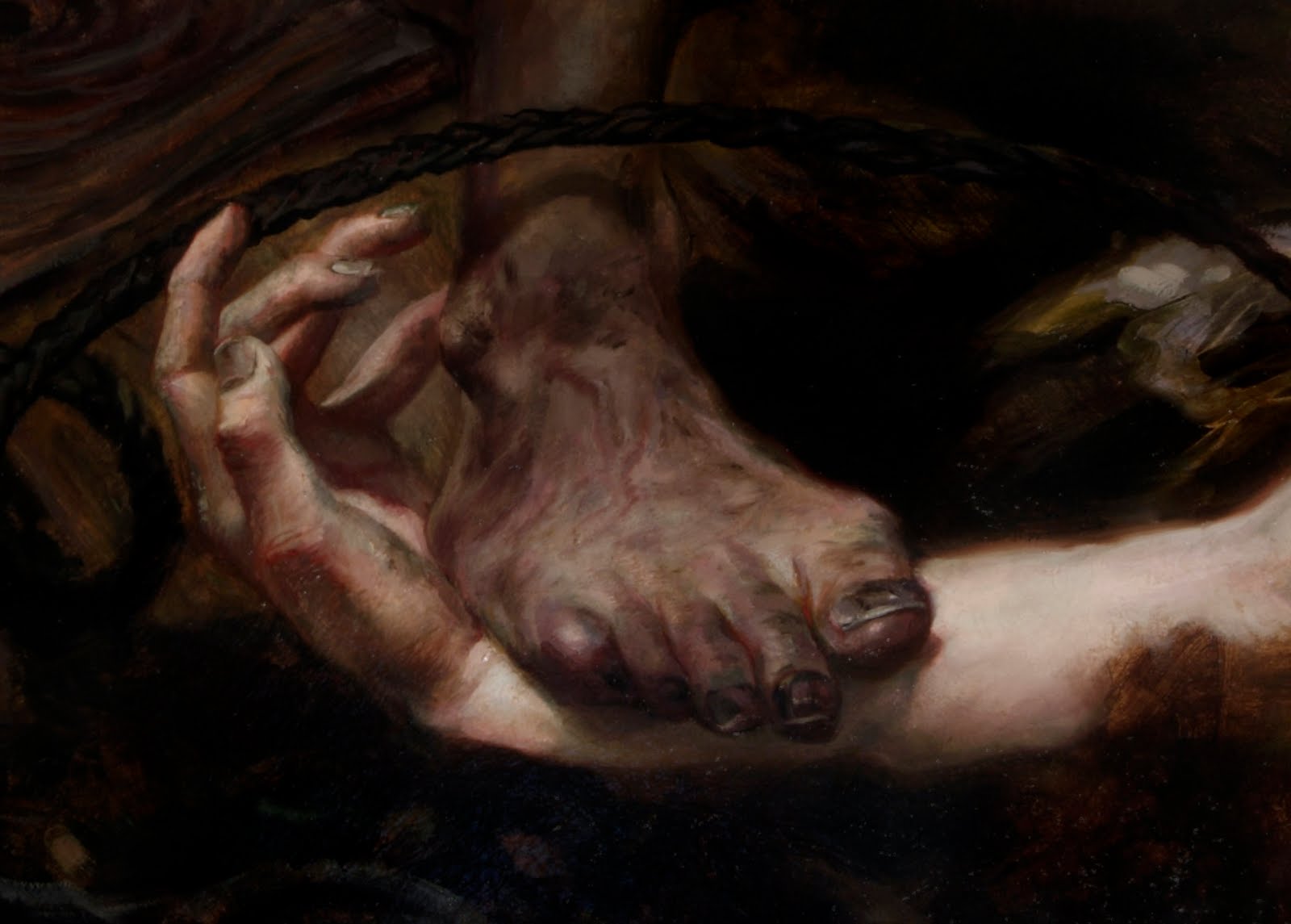 And here is the list of participating artists! What an amazing group!!!!!
John Harris
John Jude Palencar,
Boris Vallejo,
Bruce Jensen,
Ralph Horsley,
Cynthia Sheppard,
William O'Connor,
Jeff Easley,
Gary Lippincott,
Justin Gerard,
Donato Giancola ,
Anthony Palumbo,
David Palumbo,
Mark Zug,
Joe Kovach,
Vincent Villafranca,
Thomas Kuebler,
Jordu Schell,
Tom Kidd,
Bob Eggleton,
E.M. Gist,
Christopher Moeller,
Lars Grant-West ,
Jeff Laubenstein,
Travis Lewis,
Marc Fishman,
Matthew Stewart,
Dan Dos Santos,
Randy Gallegos,
Jesper Ejsing,
Mark Poole,
Eric Fortune,
Tyler Jacobsen,
Raoul Vitale,
L.A. Williams,
Sam Burley,
Caniglia,
Dave Seeley,
Daren Bader,
Lucas Graciano ,
Michael C. Hayes,
Robh Ruppel,
Steve Prescott,
Tom Taggart,
Stephen Hickman,
Petar Meseldzija,
Julie Bell,
Alan Pollack,
Eric Velhagen,
Omar Rayyan,
Christopher Rahn,
Steve Belledin,
Ryan Pancoast,
Didier Graffet,
Winona Nelson