-By Donato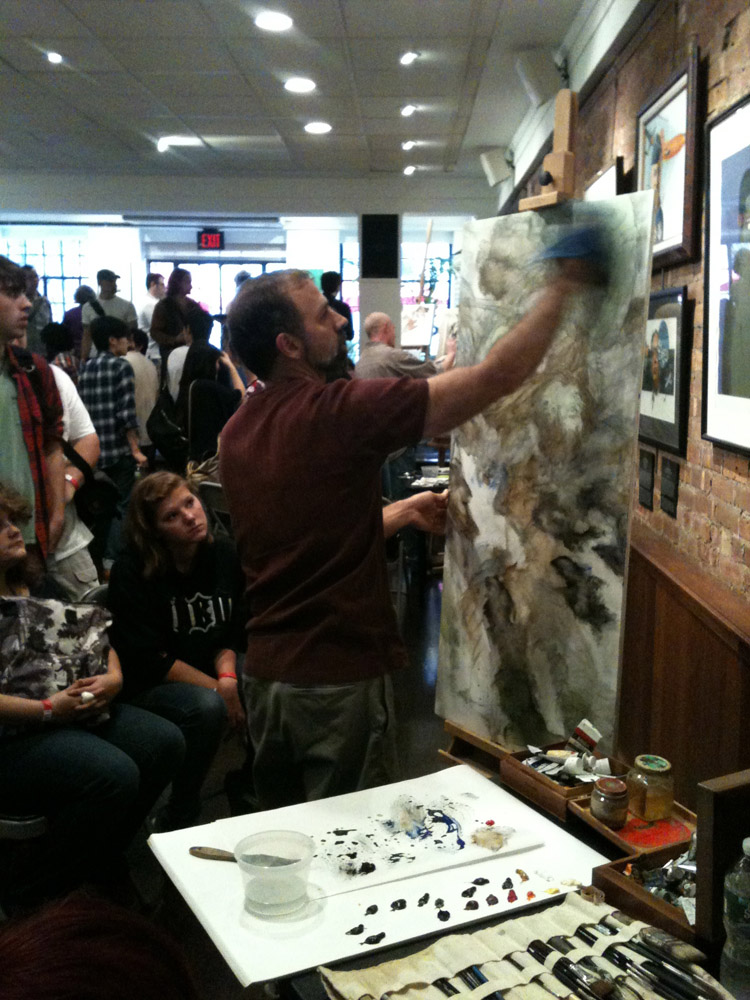 Next weekend will find me and a host of other artists at the Society of Illustrators in Manhattan for Art Out Loud 10, a live painting demonstration to entertain and educate the 50 odd attendees who can make the trip.  I will humbly be sharing the stage and trying to hold my own with the highly talented
Wayne Barlowe
and
Greg Manchess.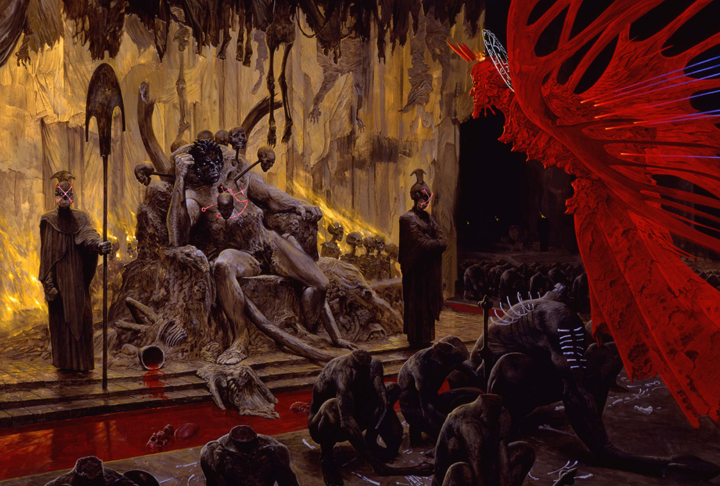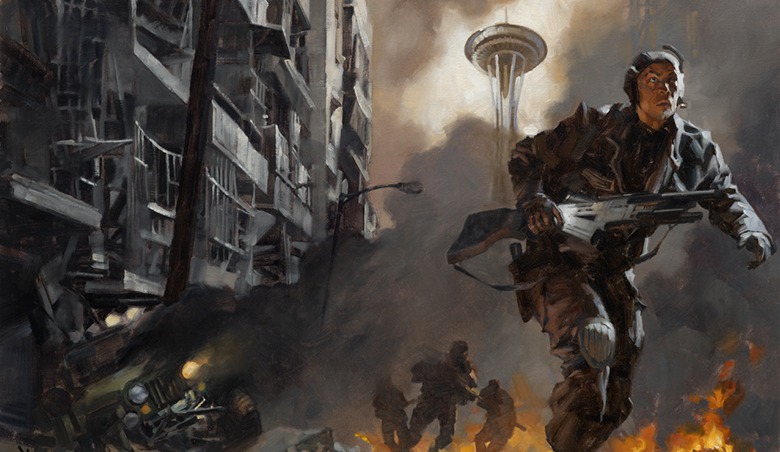 It has been 6 years since I was last at the Society for one of these events, and I am looking forward to connecting to another generation of painters and taking a few glimpses over my shoulder at what Wayne and Greg may have to share!
Looking back at my artistic development, the chance to watch other artists at work has provided me with insights and knowledge which no textbook, how-to-step by step, or even videos have been able to provide.  The subtle choices each artist makes is laid bare, and you as a participant, get to absorb it like a sponge.  All of it.  Even the parts you don't realize you need or thought relevant.
For it is not until later that some minor decision, some little gesture, some handling of a tool or medium which you took in first hand, will come back to you and help inform your own artistic development.  I speak of this for the live drawing and painting 'demos' I have been exposed to have left deep impression on my work – Jerome Witkin and his draftsmanship work with anatomy, Vincent Desiderio and his layering of glazes and precision of paint application in his initial block ins, Darrel Sweet and his gestural flips of the brush.
Tickets are now available for this event.  If you cannot make it, then I recommend that if you do watch 'how-to' videos, seek those where you can see the hand of the artist at work, not just their effects. Take in their full body language and tune into their pacing and pauses.  How much are they observing their references?  Planing a stroke of color? Blending on their palette? Contemplating compositional choices? There is so much to learn in those quiet moments in between the mark making…
Art Out Loud 10
Saturday, July 8
12:00 – 4:00PM
Society of Illustrators
128 E. 63rd Sreet
NY, NY, 10021
Top fantastic illustrators will demonstrate their skills and techniques in an open forum. 
Plus! Have your portfolios reviewed by renowned art directors Irene Gallo (Associate Publisher, Tor.com/ Creative Director, Tor Books) and Lauren Panepinto (Creative Director, Orbit Books/ Yen Press). 15 minutes reviews. Reservations required.
Photos from Art Out Loud 2011.