by Donato
Over the past year I had been creating oil paintings for the recently released 2015 George R.R. Martin A Song of Ice and Fire Calendar.  As you can imagine, it was a thrill to tackle twelve images for this collection celebrating the world of Westeros.  With each painting, I wished to tackle visions and themes which may have not been attempted by other artists, interpreting the words of Mr. Martin in a unique manner.
Building upon the recent theme of lectures to my students on Painting Between the Lines, the final painting for the calendar showcased the forging of the Iron Throne, an act frequently referred to within the novels, but never visualized.  I love these chances to get into the narrative, mine the meaning of the author, and add to the experience beyond just bringing words to life.  George had worked with another artist, Marc Simonetti, who created the 2013 Calendar, to realize an image of the Throne which was closer to his vision.  Honoring the wishes of the author, it is this throne from which I based my interpretation from.
Enjoy!  And now back into the studio to finish a Red Sonya portrait languishing since the Illustration Master Class back in June…stop reading and start painting!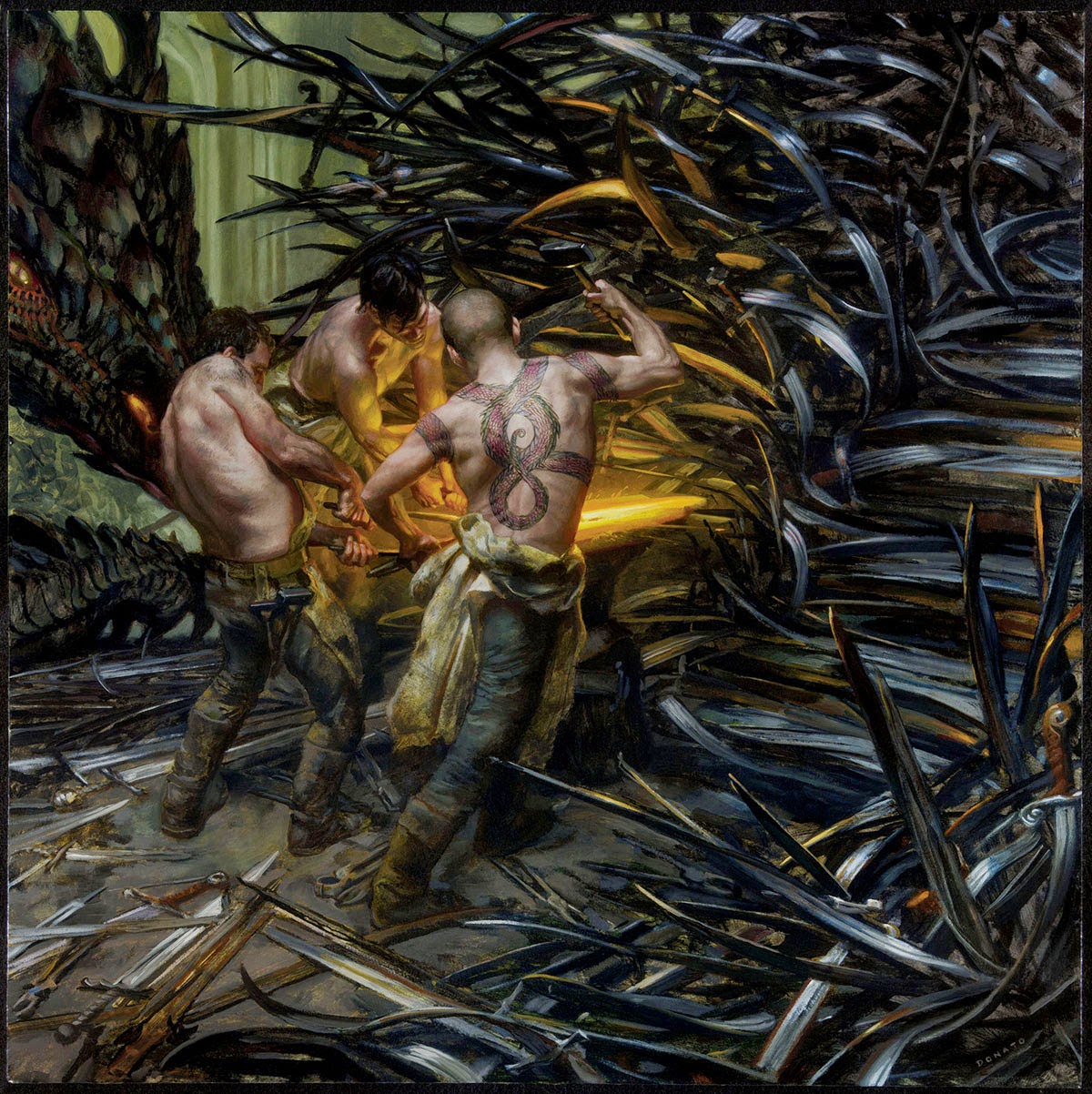 Forging the Iron Throne    2014   Oil on Panel    Donato Giancola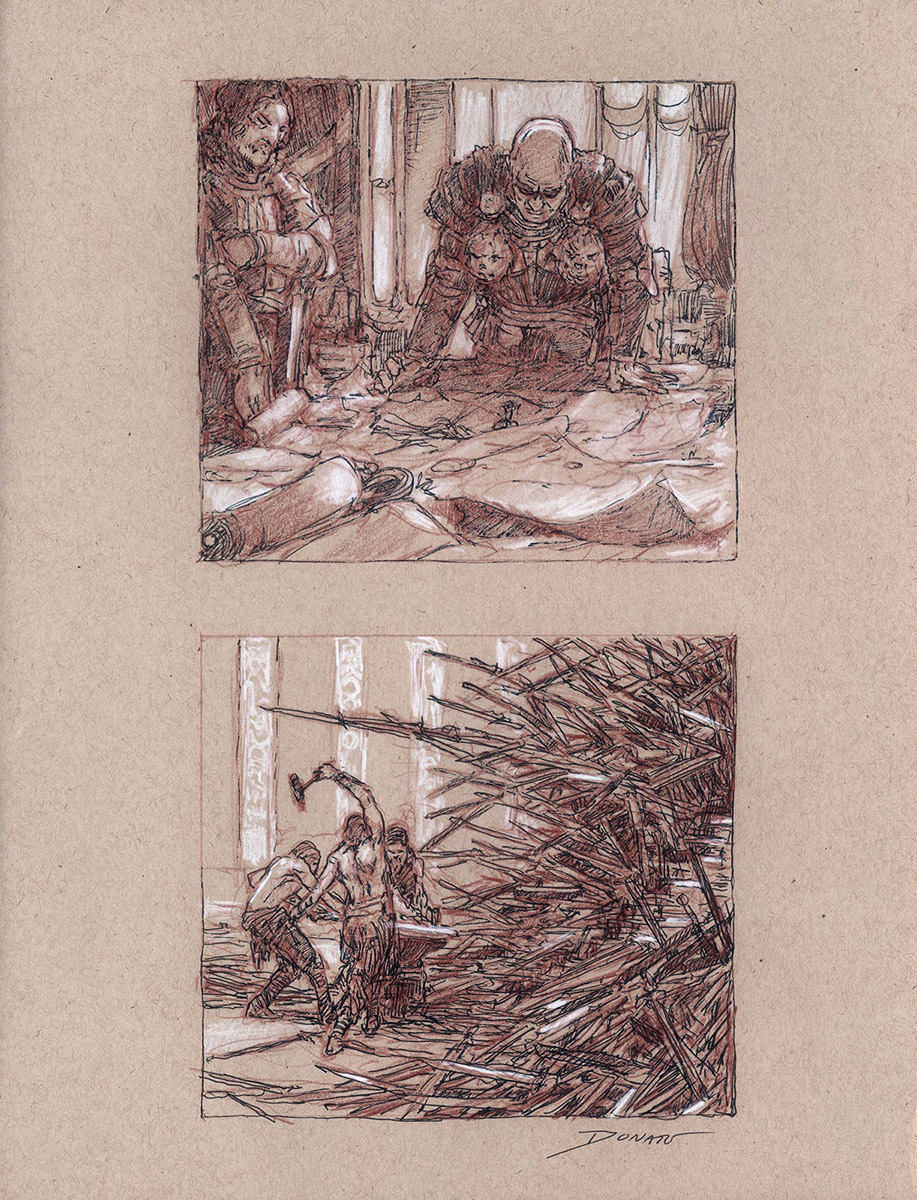 Rough Drawings      Tywin Lannister & Forging the Iron Throne
Marc Simonetti and George Martin's Iron Throne