When I was a kid, my dad bought a copy of Deluxe Paint.  It was a DOS based program, but it was an amazing leap forward for the home computer.  Somewhat tedious, but it didn't matter.  256 glorious colors!  The only limitation seemed to be the amount of time you were willing to spend clicking around with the mouse.  You could even cycle the palettes! *head spins*
Pixel art worm done for Eidos Games Revenant
A few years later, we had an Atari 1040 ST and we bought an updated copy of Deluxe Paint.  The new version had a similar interface, but you could use 4096 colors!  Mind blowing.  I spent many hours creating animations and paintings, one pixel at a time.  Little did I know it would prepare me for a future job.
While studying illustration at BYU I was hired at the video game company, Saffire.  To my surprise 10 years after first using the program, I was now getting paid to use Deluxe Paint to create art for Game Boy, Virtual Boy, Saturn, NES and PC games.  We also used Photoshop and Fractal Painter 3, but the DP was still the workhorse.  It created a real love for painting at the pixel level that continues today.  I don't do a lot, but I like to have a little taste here and there.
These days, most the pixel art I do is for the occasional video game in the form of icons.  Here is some work from a few of the games I have worked on:
Tabula Rasa – I had the chance to do nearly all of the icons for NCSoft's game Tabula Rasa.  It was a great project to do contract work for.  I did literally thousands of icons for the project.  Here is a sampling:

Stargate Worlds – I was the Art Director on Stargate Worlds and when it came time to get the icons done, I couldn't bring myself to outsource them.  I did about 1500 icons for the game, many of them at home to wind down for the day.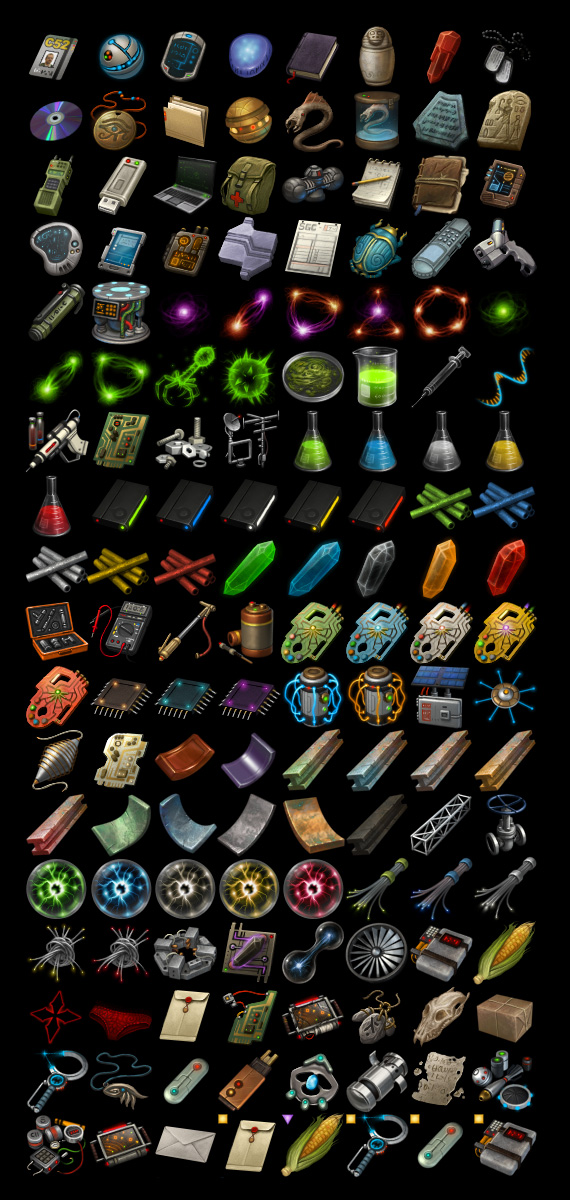 Star Wars: The Old Republic – Most recently I have been working on icons for Electronic Arts/Bioware's game.  I have done more than 2000 icons for the game.  I haven't done all the icons for the game, but I think over 90% judging by the icons I have seen in game.  It is a wonderful project to be part of, even if just for the icons.  Here is a tiny sample of the work I have done for SWTOR.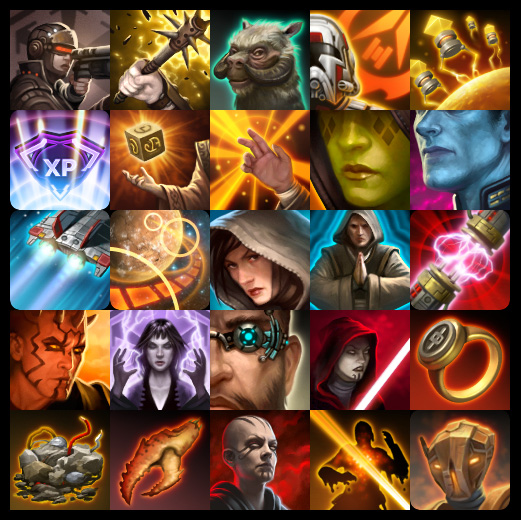 I hope you enjoyed seeing some of these little paintings.  I don't use Deluxe Paint anymore, but I learned a lot from those days.  I find Corel Painter is great for pixel art, and Photoshop has some great tools too (like creating a new window so you can see it at multiple zoom levels at the same time).
I spend most of my days with a brush in hand, and oil paint on canvas, but the occasional dip back in the pixel pot is refreshing.
Thank you,
Howard Lyon