I can share with you my memories of freedom, but how to get there we all need to figure out on our own."
I've been sick for almost a week now, and I'm just now starting to feel up to doing much of anything. Though I am feeling much better, the combination of having been sick and more tragic world news just has me feeling a bit deflated and at a loss for words.
So, speaking of words and the outside world having an effect, I've decided to share another favorite artist of mine – actually, a graffiti artist duo – that goes by the name Herakut. The name is a combination of the aliases Hera (Jasmin Siddiqui) and Akut (Falk Lehmann). I am moved by their art every time I see it, even if I've seen it many times before. If I had to describe it in just one word, I think that word would be "truth". Since their art very much speaks for itself, I think I'll leave most of that to them here in my post. Enjoy.
"Every wall is a door."
"I can show you how to see a world where others see a wall."
"Monkey see, Monkey do."
"Who is to blame???"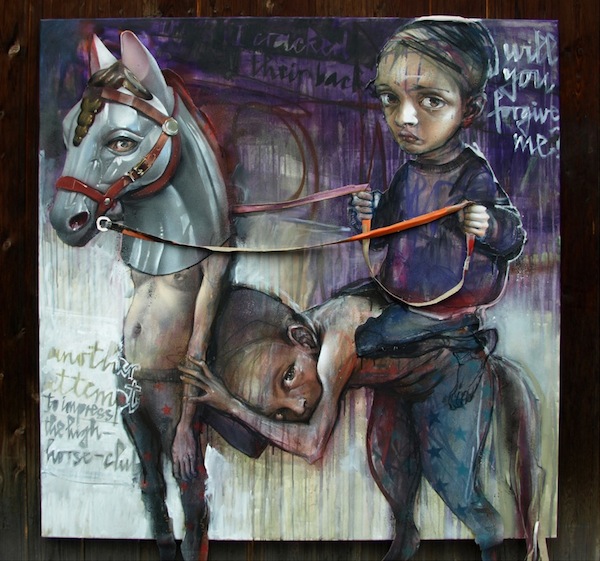 "Another attempt to impress the high-horse-club. I cracked their backs. Will you forgive me?"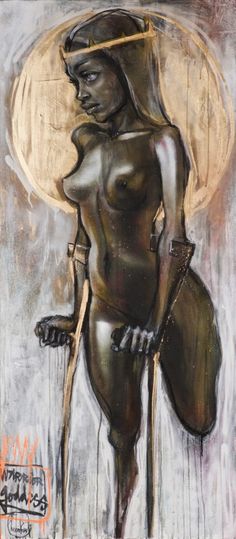 "Warrior Goddess"
"Dress for Less"
"He had a hard time explaining that not every costume we chose would help."
"Sometimes it's hard enough to stay human – almost impossible to stay graceful."
"real recognize real"
Left: "Love to my bother from another mother." Right: "Always last. But at least not a quitter."
"weak becomes hero."
"there are certain things traveling along no matter how far I run."
"You built the bomb yourself."
"I'll teach you about resilience said the rat to the tank child."
"At least thoughts are free."
"That was when I decided to never ever let anyone come close again."
"You know what the war taught me? All die alike."
"There is something better than perfection."
Lower left corner: "In our moments of need, we rely on the family of humans. I wished we remembered these bonds in our moments of strength."
Refugee
"But after I had killed all the heathens and the sinners, God did not reward me.  Instead he cried and said 'Son, you've understood nothing about my Greatness!'"
"Maybe I'd regret this one day, but it just felt wrong to keep all the magic to myself when there was such a need for beauty."
"Angels come in various sizes."
"If you can change, I can change too."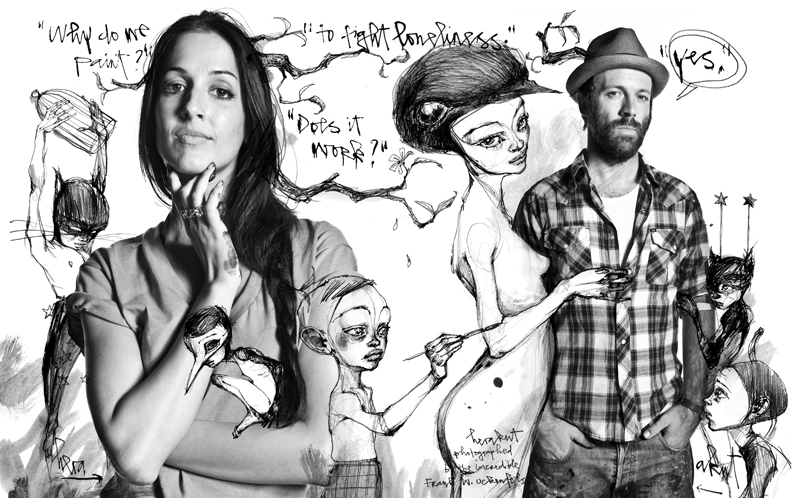 "Why do we paint?  To fight loneliness.  Does it work?  Yes."
Herakut's artwork can be seen on walls in many places all over the world, and their books "The Perfect Merge" and "After the Laughter" are beautiful collections that also include sketches, words, and collages of lots of found objects and other wonderful bits and pieces. Also, going to a gallery show of theirs is similar to their books such that when you enter, you are entering a world that they exist in while creating. All worth taking in, if you get the chance. They also joined creative forces with Lucent Dossier a few years back, which was an amazing show all around. Click below for their website where you'll find a ton of amazing stuff, including wonderful drawings, paintings, sculptures, videos (be sure to watch the videos!), and other projects they've taken part in such as the Giant Storybook Project and AptART collaboration, working on different creative concepts to help brighten the days of Syrian refugee children.
Herakut's books: The Perfect Merge and After the Laughter