Like one that on a lonesome road
Doth walk in fear and dread,
And having once turned round walks on,
And turns no more his head;
Because he knows, a frightful fiend
Doth close behind him tread.
—Samuel Taylor Coleridge
"The Rime of the Ancient Mariner"
I don't think I'm going out on a limb when I say that most of us who work within the fields of fantasy, science fiction, and horror were inspired by various images and experiences from childhood, including dressing up and going out trick-or-treating. Not to say that the experiences of All Hallow's Eve exclusively determined our interests or career choice, but I think it's safe to assume that as creatives we take delight in—and draw influence from—everything associated with this time of year, macabre or not. Since it's Halloween I thought I'd share some of my early influences and then ask a question at the end.
Above left: We had a print, "All Is Vanity" by Charles Allan Gilbert, hanging in our house when I was growing up. I never asked my parents about it, but in later years it struck me as not really reflecting their tastes (they liked landscapes) so it never quite seemed to fit, if you know what I mean. Regardless, it used to scare the crap out of me. Above right: Others had Zacherley or Vampira, we had Gregory Graves as our Saturday night horror host. He'd tell a few bad jokes then show a monster movie; I first saw most of the classic horror films thanks to his show.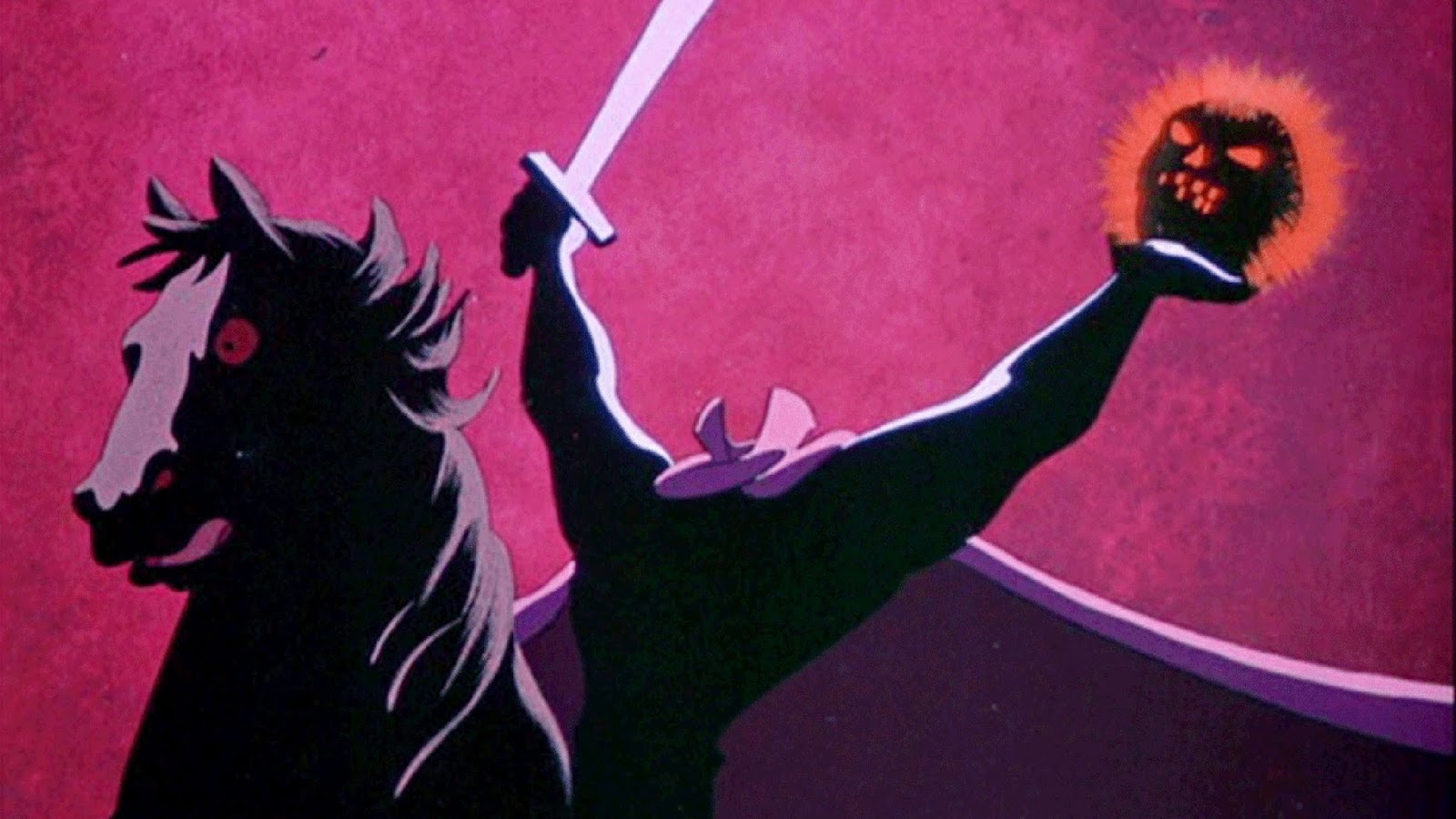 Above: Around Halloween The Wonderful World of Disney would show their 1949 short adaptation of "The Legend of Sleepy Hollow." It was both funny and scary and quite memorable.
Above: After watching the Universal movies on Saturday night, of course I had to build and paint the model kits produced by Aurora. James Bama painted the box art and I wasn't the only one that was disappointed that the actual models weren't as good as Jim's art made them seem.
Above: Rod Serling's anthology TV series The Twilight Zone mixed social allegory with fantasy, SF, and horror stories. There are various TZ marathons on cable channels now so it's pretty easy to see what the hubbub was about. "Nightmare at 20,000 Feet" (based on a short story by Richard Matheson) might seem quaint today, but, believe me, in 1963, scared the poop out of everyone.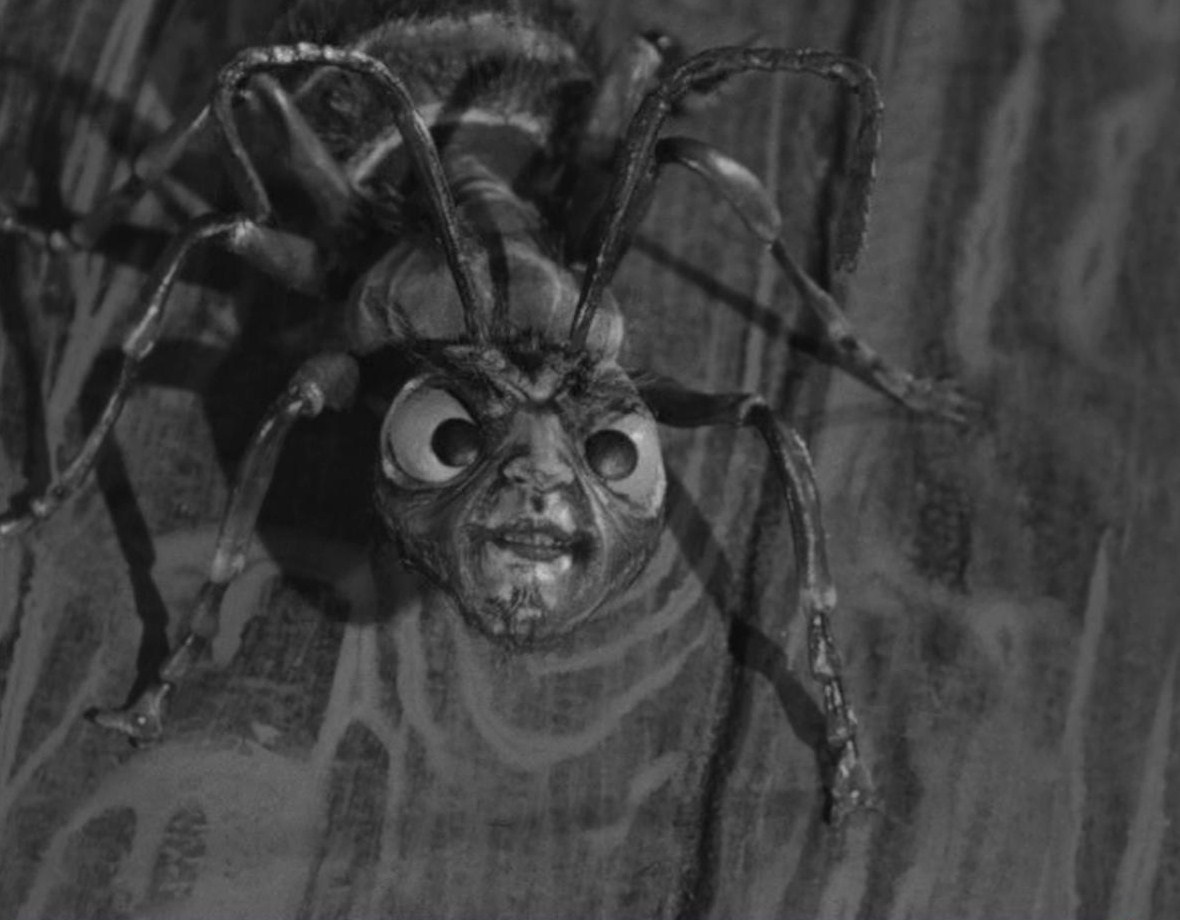 Above: "There is nothing wrong with your television set. Do not attempt to adjust the picture…" The Outer Limits was another 1960s series similar the The Twilight Zone, but with a distinctly science fiction bent (two episodes written by Harlan Ellison were inspirations for the film Terminator and subsequently prompted a lawsuit). The photo above is one of "The Zanti Misfits" that were stop-motion animated by Jim Danforth which, because of the expense, was about the only time the special effects process was used in an early television series.
Top: From the same publisher as Famous Monsters (James Warren), Creepy magazine brought together many of the legendary artists from EC Comics.  Mostly written by Archie Goodwin, the horror stories illustrated by John Severin, Johnny Craig, Al Williamson, and others (often wrapped between attention-grabbing covers by Frank Frazetta) were more "illustrative"—more "serious," it seemed—than the majority of the superhero comics of the day. The cover is by Jack Davis. Above left: Famous Monsters of Filmland excited a lot of baby-boomer kids, including Steven Spielberg, Joe Dante, Stephen King, and John Landis. This cover painting is by a very young Ron Cobb who would go on to be a highly regarded concept artist for Star Wars, Alien, and Conan the Barbarian among others. Above right: The Wow! page from Frank Frazetta's last full-length comics story—"Werewolf!"—that ran in Creepy #1 was a big influence for my becoming an artist. I didn't discover Creepy till its ninth issue, but I quickly sent my allowance money to Warren Publishing for back issues, including #1 featuring Frank's story. Frazetta's art hit me like a ton of bricks at just the right time and helped nurture my interest in the fantastic.
.  .  .
That's a very few of the bricks, all appropriately spooky for the season: there were other influences, naturally, many that have nothing to do with F/SF/H. But along with all the other types of art I've created or art directed through my career, I did do batches of horror book covers and, while at Hallmark, was one of the design leads for their Boo Bazaar line of products.
[youtube=https://www.youtube.com/watch?v=e8j3jlj5T5Y&w=320&h=266]
Above: A commercial for Hallmark's Boo Bazaar line way back in 1987. It was a giant profit-generator for several years and featured all sorts of cool products, including lawn decorations, window clings, T-shirts, and sculpted pins that lit up and had moving parts. Unfortunately, as is often the case in the corporate world, the creative team was rotated to other projects; the replacements didn't have the same feel for or understanding of the line (and what customers wanted) and within a very short time effectively killed it. Now there's a horror story.
Shoot, I even got to art direct a photo shoot for a line of cards featuring Cassandra Peterson aka Elvira, Mistress of the Dark. (I still have a bunch of outtakes. For research, naturally.) The solutions for many of these projects were at least partly influenced by my early interests. So my question today—no, lets make it two questions—for all of you reading today are these:
1] What art—or films or TV shows or whatever—helped influence either your decision to be an artist or your interest in fantastic art?
And


2] What was your favorite Halloween costume?
It's been a tad quiet in the comments section lately on MC, so please, chime in: I'd like to know what inspired you.