Howdy folks, this month on Arting-Out I walk you through the process of a new painting called, 'Chasing your Tail', for the 'Personal Gods' exhibition at Copro Gallery http://www.copronason.com/aug18_pr.html curated by Allen Williams.
In this vid I will take you step-by-step with me, getting warmed up with some Thumbnails.
Then we're out the gate at the transfer stage.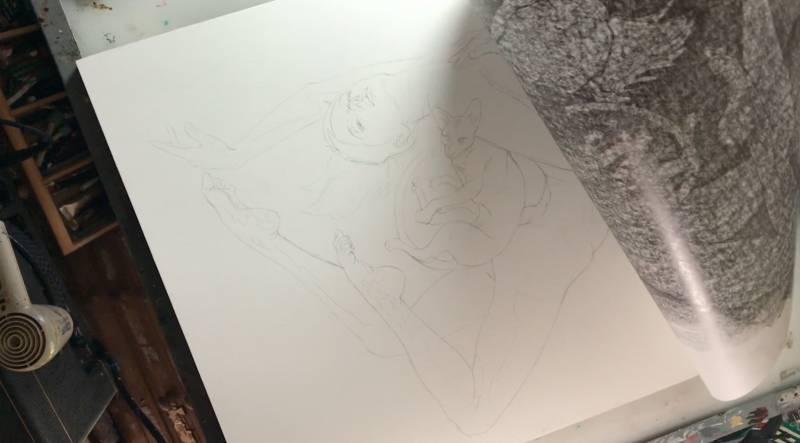 We sprint into the Acrylic Ink stage. Layering gradients of glazes to build depth and describe form.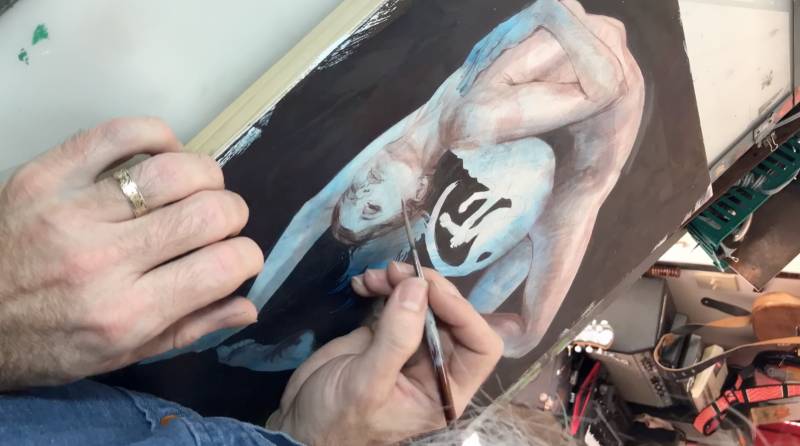 Leap on to the gold leaf stage. You know, for the bling.
Landing in the oil painting stage, where it is all about the fine details.
And we do a final dash to the finish-line, getting jiggy with enamel paint and stencils. Creating unifying patterns and some killer surface variety.
Hope you dig!