I had another post planned, but this post couldn't wait! I am so excited, there is going to be a Bouguereau show in America this year!
The exhibition, Bouguereau and America, will have nearly 50 paintings in it, making it the largest exhibition of his work since the 1984 show in Paris and Montreal.
I have ordered the catalog for the show. I can't wait to get it, but I have to. It doesn't come out until the end of February. I have high hopes for it. Here is a link to it on Amazon if you want to check it out: Bouguereau and America
It's 192 pages and 10″x12″. I hope it lives up to my expectations.
Here are the dates for the show.
Milwaukee Art Museum
(02/15/19–05/12/19)
Memphis Brooks Museum of Art
(06/22/19–09/22/19)
San Diego Museum of Art
(11/09/19–03/15/20)
I am planning on seeing it in San Diego… but I don't know if I can wait that long. I forsee a trip to Milwaukee or Memphis this year as well.
It has been wonderful to see Bouguereau's work climb in price at auction over the last few decades, especially in the last 10 years. We have seen others from his time climb too, like Alma-Tadema's record sale of The Finding of Moses  for $35.9 million dollars. Tadema had a giant show recently as well, in the Leighton House Museum on London. I missed it. I will not miss this Bouguereau show!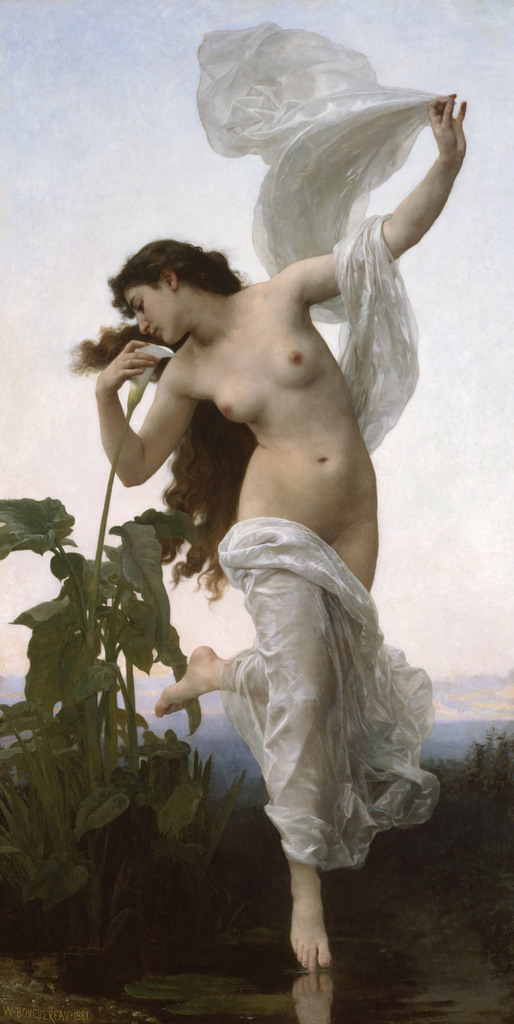 Will you be attending? When will you be going? It might be a great opportunity to meet others from our community. Post in the comments if you are making plans and when. Once I have dates locked in, I will post those as well and I hope to see some of you there.
Howard