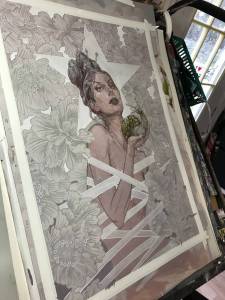 Hey-hey-hey Muddy ones. Time to art out again! This month we have an almost 20 minute video, breaking down my latest 'painting'.
Or is it a drawing? I am not sure. What do you think it is, tell me in the comments.
The blured line between drawing and painting was in fact to goal here. To create a painting that is almost entirely rendered with hatching over flat middle values. Using the front and the back of translucent Dura-lar to pull it off. Business on the front and party on the back, like a mullet.
So often I feel a painting isn't done until I break out the oil paint and start rendering it up with buttery strokes. But I adore line for the sake of line. So in this one I am very much walking the 'line' between the two. (Is that like a dad joke?)
Some screen grabs to get you excited.
We will take you through the early photoshop prelim…
Right into our inked figure drawing on Grafix Duralar…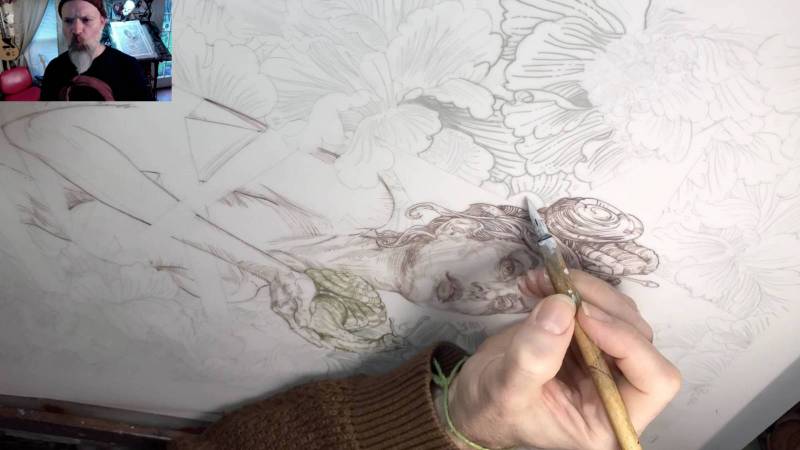 Flipping over to the back side to party with paint…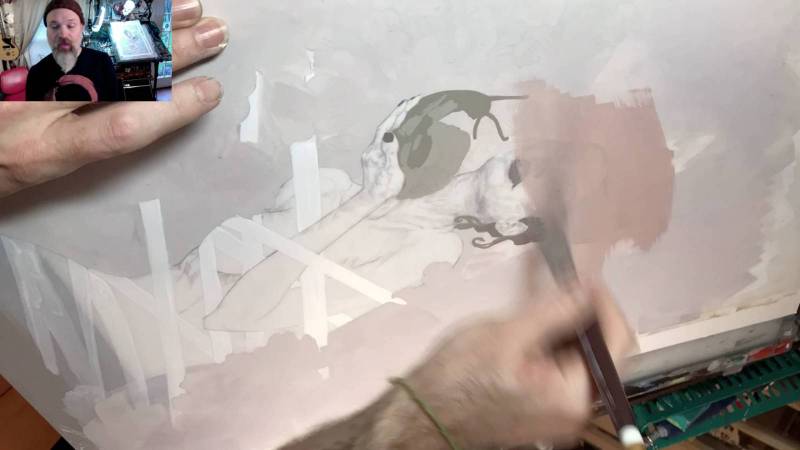 Back to the front for those nooks and crannies…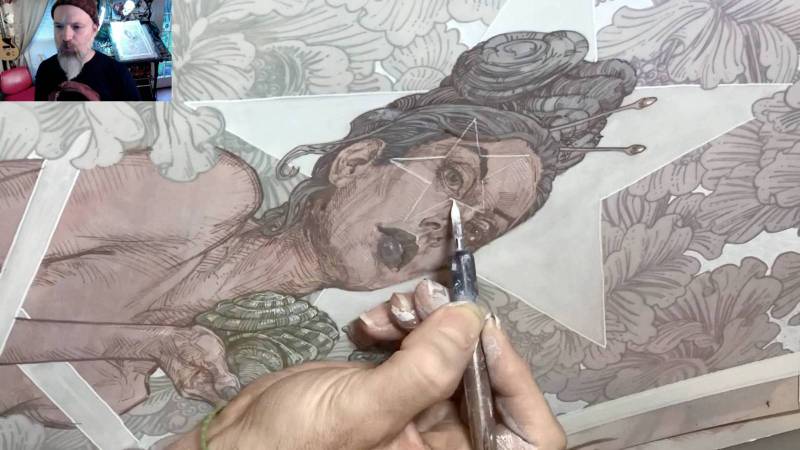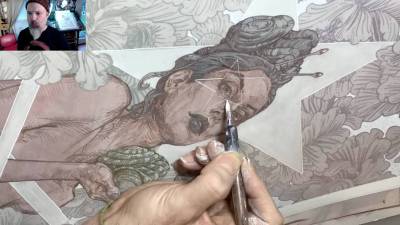 The last little color accents…
Through our final check list!
Done.
So grab your bevy of choice. Buckle up and (I hope you) enjoy the ride.