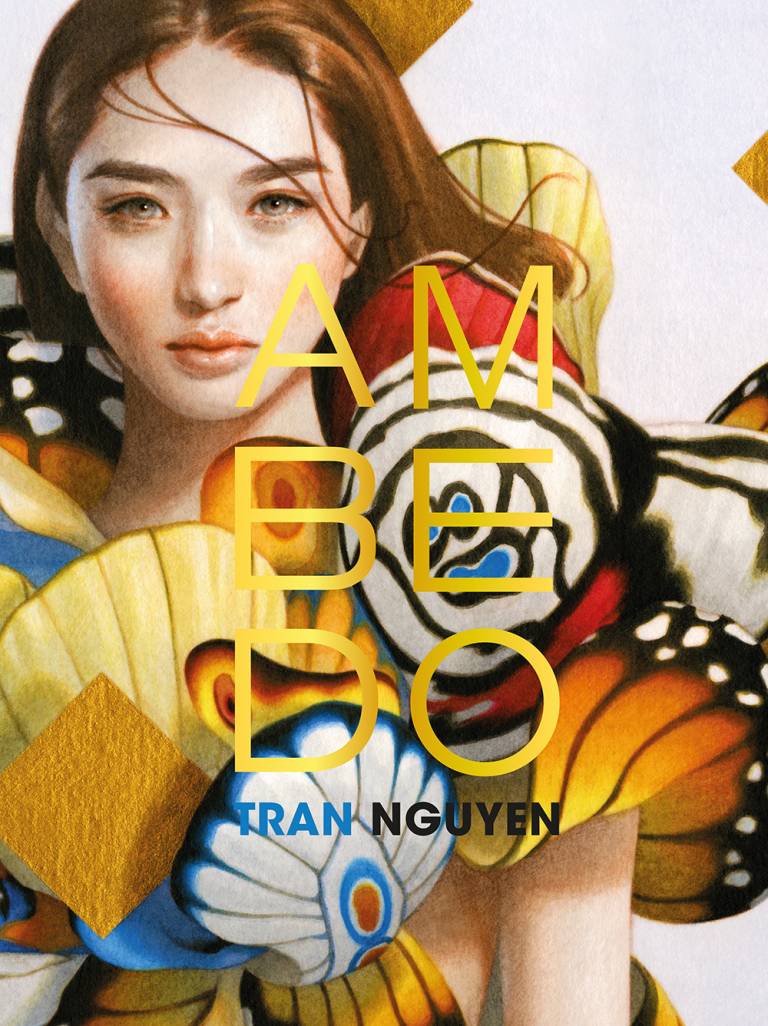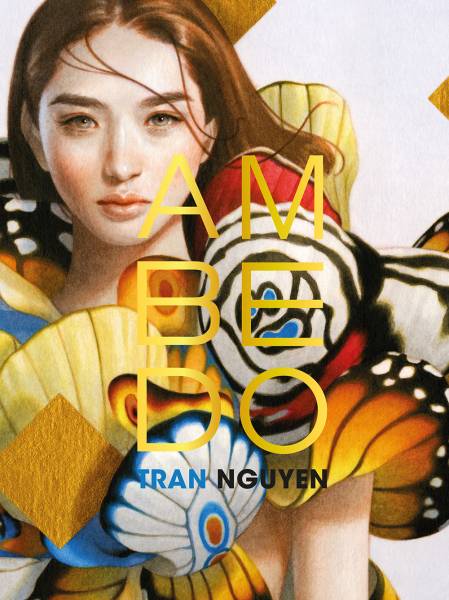 Ambedo is a new retrospective art book that I'm excited to share with everyone this coming fall.  The book has been a long time coming for me — compiled of all the works completed in the past 9 years of my freelance career.  John Fleskes, of Flesk Publications, and I have been working extremely hard on conceptualizing the design and overall feel of the book since late last year.  He and his production assistant, Kathy, have been remarkable in helping me bring Ambedo to life.
The book collects the work I've painted for gallery exhibition, editorial & advertising, and book illustration, dating back from 2009.  Early on, we decided to break the book down into these three major categories with the largest section (gallery) being the first.  Similar to my philosophy behind framing a piece of original art, I envisioned the book to be minimal and sophisticated in presentation.  I think importance should be placed on the content and everything that frames it should be kept simple and clean.
John was extremely patient with the particular design I imagined for the layout.  There were lots of idea sharing, elaborations, approvals as well as rejections, during the design process.  Tons of questions and concerns were brought up such as what spot colors should be used, how the separation pages should look like, what illustration should be on the cover, what fonts would complement the paintings, etc.  It took many months and dozens of email exchanges, but we finally pinpointed the best answers to these questions.  Because I'm a visual person, a lot of the communication of my ideas and edits looked like this:
We also went through a slew cover designs before narrowing it down to my Rebirth painting.  Here are a few that were made.
Cover Design Mock-ups:
Final Cover Design:
Why the name, "ambedo?"  Years ago, I came across The Dictionary of Obscure Sorrows – a compendium of invented words written by John Koenig – and absolutely feel in love with his meaning behind the word, "ambedo."  Personally, I think it perfectly describes my body of work and struck a cord with me so I've kept the word in my pocket until the proper moment presented itself.
There are a lot of demands and concerns involved when creating your very first art book, especially when it's meant to sum up the entirety of your current body of work.  Difficult decisions have to be made and I'm not always the most conclusive person when it comes to choosing whether to print on matte or gloss paper.  It's been 7+ months of decision-making, and I'm happy to announce that John and I have recently finished the design of the book and are preparing it for the printer.  I can't wait to share the book with everyone this coming September/October!
The Kickstarter for the book is over but you can still pre-order the book here.