For the past 3 month's Annie and I have run a creature design challenge called #LETSDRAWMONSTERS. It is a live-streamed community event where we, and everyone who wants to join in, attempt to create a new creature from a mystery prompt during the stream.  Last month the prompt was: "The Majestic Mer-Mule."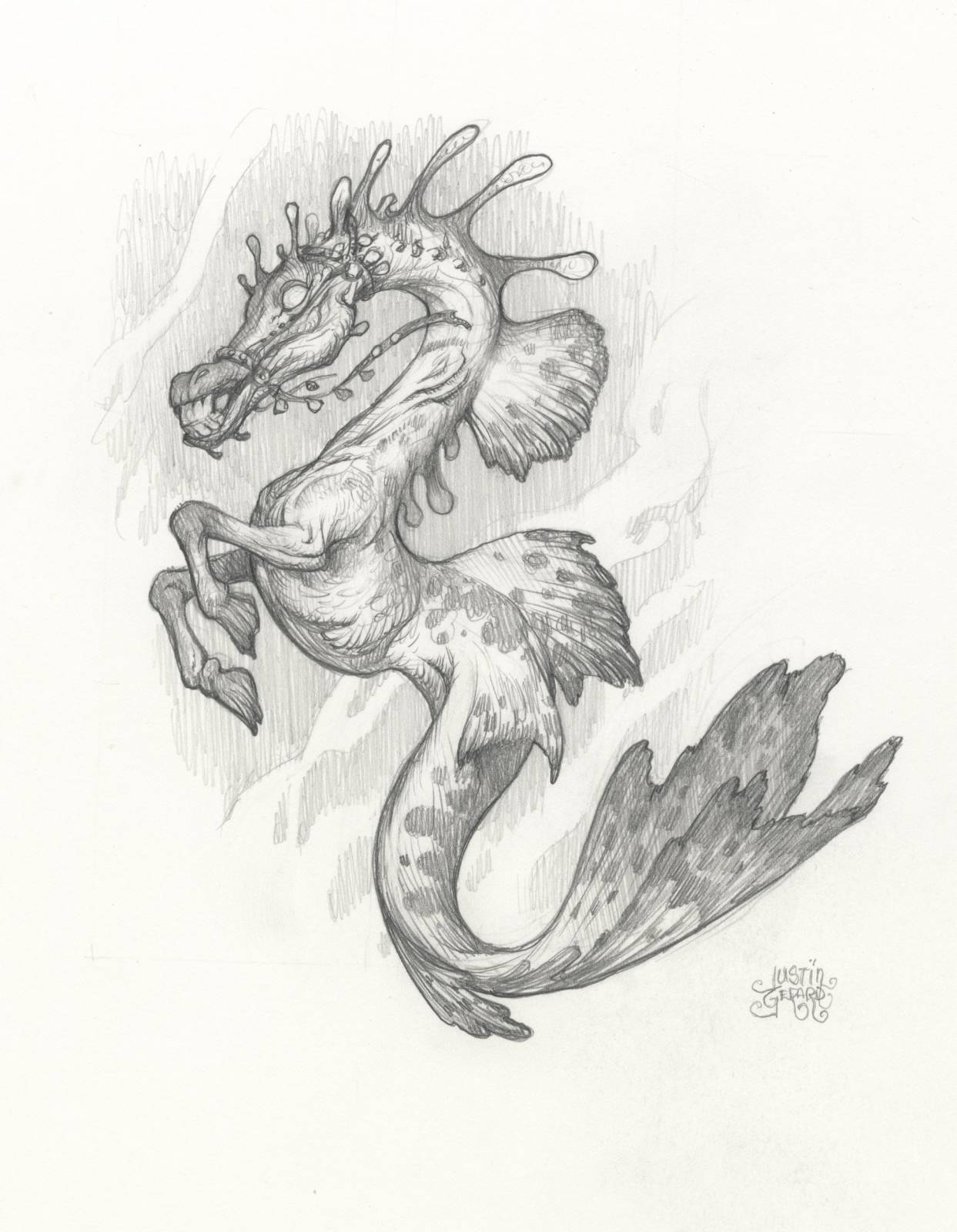 Today, I'd like to share some of the development work with you in some time-lapse videos.
The drawing was done on Strathmore bristol in 2H and HB lead. We also did studies from life to base the creature in reality, but keep the fun energy of our thumbnail sketch.
We then transferred our sketch to hot press paper and painted the creature in watercolor.
The creature for June is "The Scowl!" We did the drawing for this elusive creature on our last stream. All proceeds from this #LETSDRAWMONSTERS event went to charity and we raised $325 for #Blacklivesmatter while we were live. (Thank you everyone who donated!)  This week we are doing an oil painting demonstration for our version of the Scowl. Tune in Wednesday, June 17 10AM EST on Twitch, and follow https://twitch.tv/justingerardillustration to be notified when we go live. Each event has been a lot of fun and we plan on continuing to  hold the event monthly, first Wednesday 10AM EST every month.
If you'd like to see all the entries from previous month's, check out the hashtag on Instagram here.