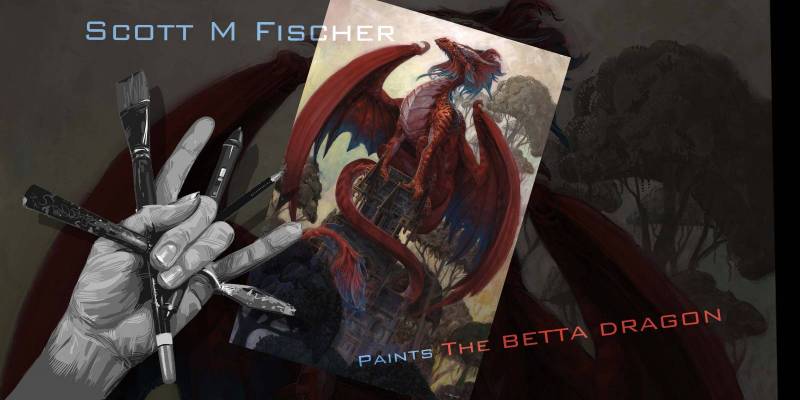 This month I thought I'd share process video of my painting for the Norman Rockwell Museum's 'Enchanted' exhibition. Destined to be one of the coolest exhibits of fantasy art ever, covering the history of the genre! Opening June 12.
I call this painting Betta Dragon (Cause you know, it is based on a Betta fish.) It is my normal jam of acrylic ink and acryla gouache- but this time I started a little differently by printing out my color study really fuzzy and blurred, then mounting that to cradled panel. All in a quest to bring this beast out of the fog!
Also this video is a little different because I did it in a video diary style as I was painting it.
Hope you enjoy, Scott