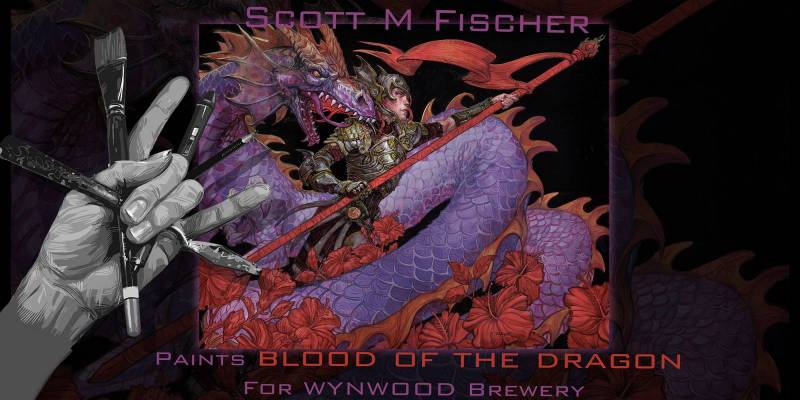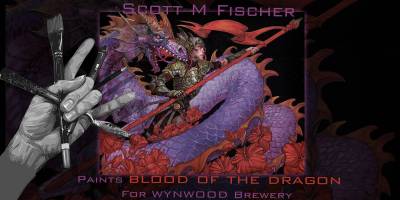 Woo-hoo I get to check a beer label off my bucket list of things to illustrate! But this goes beyond just creating a label my friends, the fine folks at Wynwood Brewery in Miami Fl also asked me to collaborate with the brewmaster on the taste of the beer! They do this for their 'Artist Series' of beers, and have worked with other artists, like Ron English who created a beautiful Delusion Ale.
I knew I wanted to do something Fantasy art related, so I asked if they could put Dragon fruit and Blood Orange in a beer. They were like 'Hellz yes!' So 'Blood of the Dragon' was created. They took it a step further by adding Hibiscus to the brew for the red color, and went so far as to use Warrior Hops. To get any more fantasy, we have to add ground up 20 sided dice!
This video will take you through my process in creating it. I get to fly down to the brewery in Miami for the launch, where they will have some sweet posters of the art to sign. Can't wait to crack one open! I will toast Muddy Colors!