A new educational history picture book I illustrated is out! I thought I'd share some of the illustrations.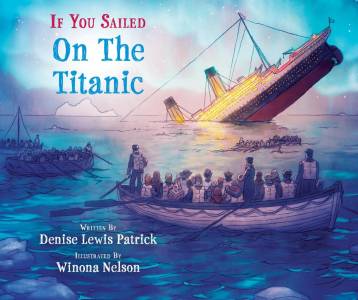 These are all done in graphite on Moleskine paper, with digital color.
I already had a massive amount of reference I had compiled when the publisher reached out to me to illustrate this book. Conveniently, I had worked for two years on a visual novel game based on James Cameron's Titanic which was part of a mobile app called Storyscape. (The game is sadly no longer playable, but you can still watch a playthrough of it here)
The book is for readers ages 7-10 and has a strong review in January 2023's Booklist: "Appealing…An attractive, informative book on a perennially popular topic."

You can order If You Sailed on the Titanic by Denise Lewis Patrick, Illustrated by Winona Nelson online here or through your favorite bookseller.