We're fortunate to own a number of beautiful art books, but last month we added a true gem to our collection: Forgotten Gods: The Art of Yoann Lossel. It is, to put it simply, absolutely stunning.
Internationally renowned for his mixed-media/gold leaf paintings and drawings exploring mythic subjects, Yoann has been winning awards and turning heads for over twenty years; this collection includes many of his most popular works along with new art, jewelry designs, and photographs. Through the meticulously-designed 135 gold-gilded pages Yoann is joined by a host of contributors (including co-author, partner, and model Psyché Ophiuchus) to write about his inspiration, process, and the meaning of the artworks. Forgotten Gods chronicles Yoann's personal journey as an artist (up till now, of course) and is unforgettable.
Above: "Les Fleurs du Mal."
Above: A video Yoann created to promote the book.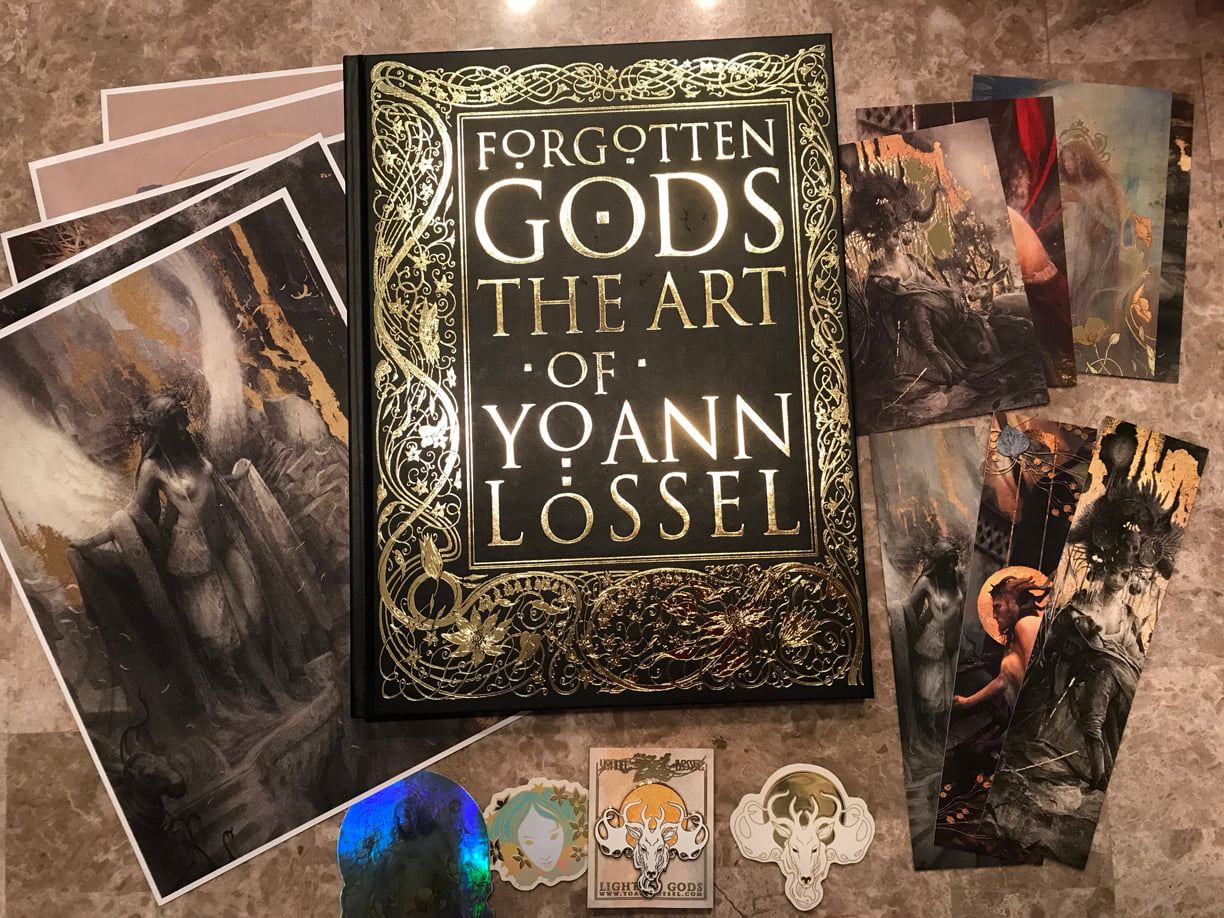 Above: Some of the goodies on Yoann's website.
The book was funded via a Kickstarter campaign and, thus far, isn't available from booksellers as far as we know. It is, of course, available in various editions (some that include extras like prints and pins) directly from Yoann: hit this link for prices and to learn how to order. Believe me, you'll be glad you did.