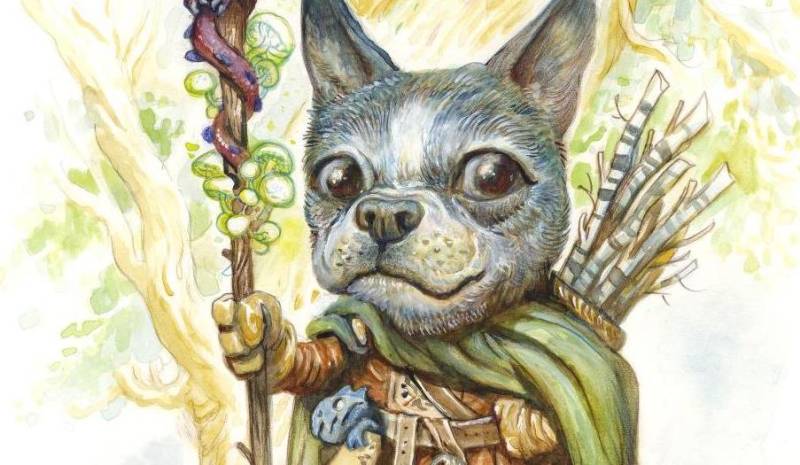 We recently had the a chance to record a new 2-part demo with illustrator Justin Gerard.
In this 5 hour video collection, Justin Gerard shows you his process for creating a Fantasy Character Design in traditional media.
Fellow illustrator Dan dos Santos interviews Justin and discusses a variety of topics as he works, both personal and professional, ranging from ideation, to working with difficult clients. All the sorts of questions that another artist would ask! All the while, Justin works on his fantasy portrait commission, using nothing but traditional media, showcasing his methods in real time.
In part 1, Justin Gerard goes over his character design assignment, shows his concepting and reference process, and then draws the piece out in pencil to a beautiful completed finish.
In part 2, Justin shows us how he transfers that drawing, talks about color choices, and then brings the painting to completion using watercolor.
Unlike a lot of demos, there is nothing left out of this demo. No timelapses, no cutaways. You get to see REAL professional, work on a REAL job, in REAL time, with traditional media. It's a wonderful treat for those artists that struggle with traditional media, or want more insight to a professional artists's work process.
As usual, this video is available for purchase right here in our shop: https://www.muddycolors.com/product/fantasy-character-design/
Or, for a limited time, you can get streaming access to BOTH videos for just $5 on our Patreon! All you have to do is sign up before the month's end. That's 5 hours of instruction for just $5! You can't beat that.
You can sign up for that awesome deal right here: https://www.patreon.com/muddycolors