Since I am knee deep in NDA work at the moment I will take this opportunity to post some progress shots of two of my latest oil paintings.
This all began with linen mounted to board. The square piece is on acrylic primed linen on board from Trekell Art Supplies.
The vertical piece was an odd shape so I watched the most excellent video on Howard Lyon's Patreon about mounting linen with Beva Conservation Film and that really worked out well.  I would greatly advise joining Howard's Patreon when you have the opportunity.
Here is the Beva film which is a heat adhesive created specifically for conservation mounting and restoration so its fairly easy to apply with a good iron. It can be removed and/or repositioned with heat as well. I only have to watch it when I use my radiant heater on the piece of artwork. When I do that I also use a fan over the piece to keep it from getting too hot to lift the canvas.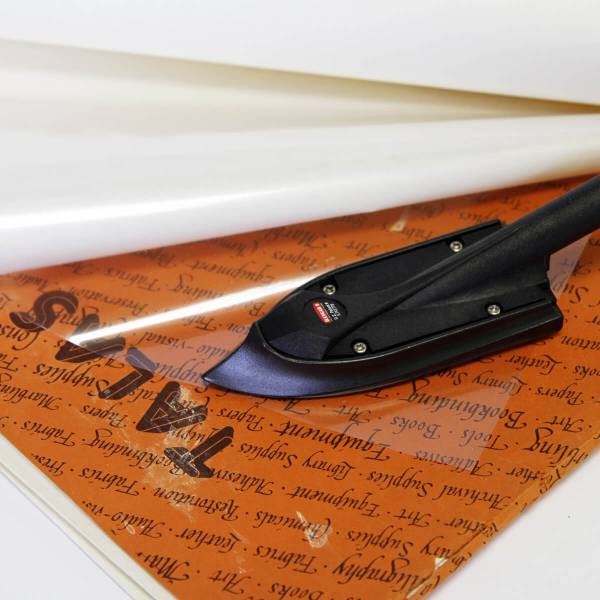 Beva can be found at https://www.talasonline.com  and is much easier than using the conservation mounting glue, though I will keep using and trying both.
Once I had the linen down I grabbed my sketches and redrew the images onto the linen with Faber-Castell Polychromos colored pencils as they are oil based and can either be persistent or can be made to dissolve on the board with a little Gamsol. They also erase very well on the primed linen.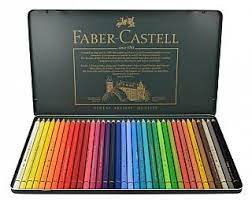 Before I get too far I want to say a note about the frame. Something that I do when I can is acquire frames that I think are beautiful. They will sit around the house, sometimes for years before I figure out what's going to go in them. As weird as it sounds, sometimes I see the nature of the work that's going to reside in the frame way before I actually get round to executing the piece. This frame sorta gave me a vision of what was going in it and it just took me 3 years to let it materialize. This gorgeous tabernacle frame is from Masterworks Frames in Utah https://www.masterworksframes.com/ and often sat waiting on our piano to be filled.
You  can see below how bare my layout actually is. I prefer to find the actual details and textures during the painting process rather than layout it out in graphite before hand. Mapping everything out at the beginning is sometimes required for contract work but for my own explorations it feels too much like coloring inside the lines. In my personal work I like to have the freedom to veer off in unexpected directions.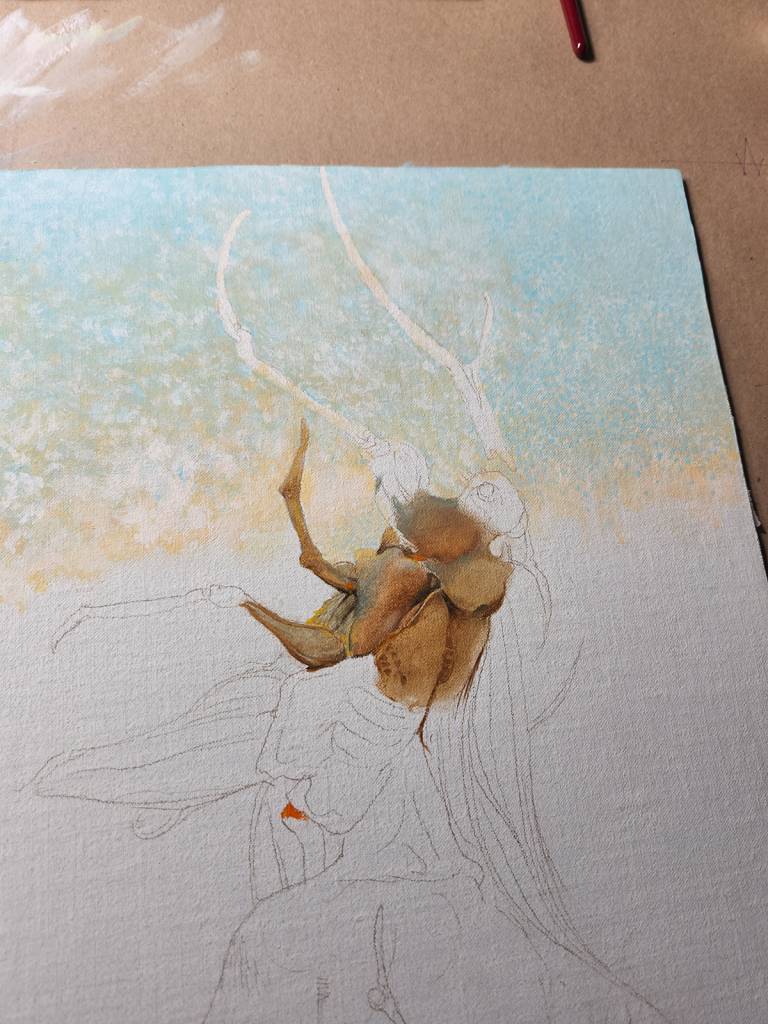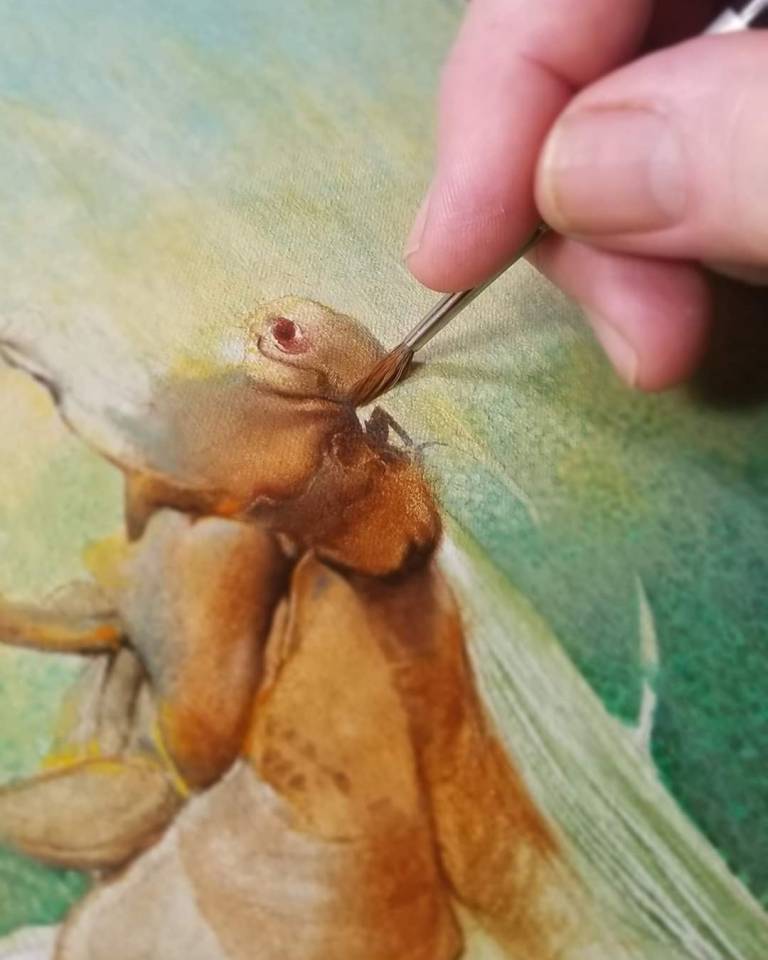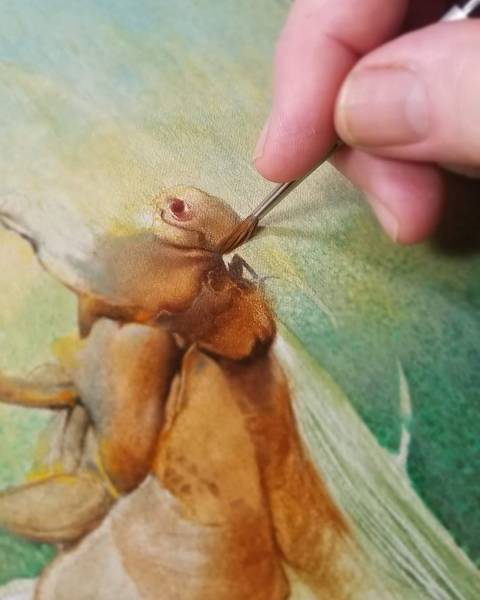 In this instance I let myself figure out the majority of the head/insect shapes before deciding to actually dive into the background. I usually don't specifically choose to work background to foreground but I wanted to give it a shot. If I'm laying down a lot of brush striations for line and texture its usually more sensible to lay that into the foreground first so that the lines and textural areas don't lay on top of the background. Sometimes I want that and other times I want a clear delineation from foreground to background.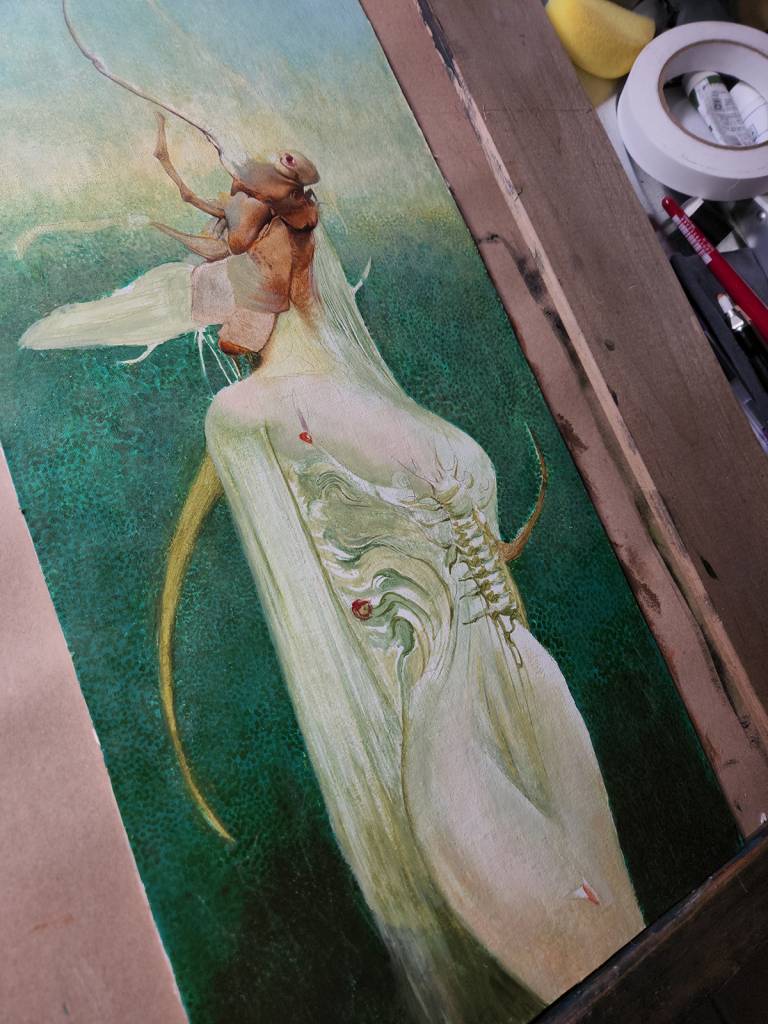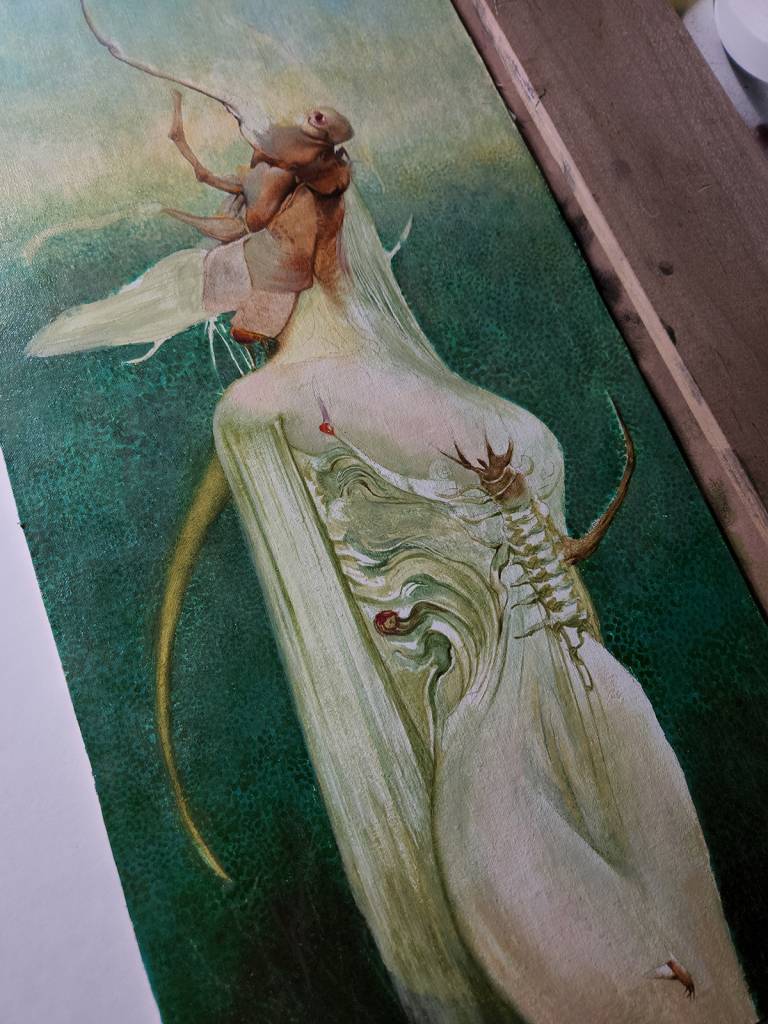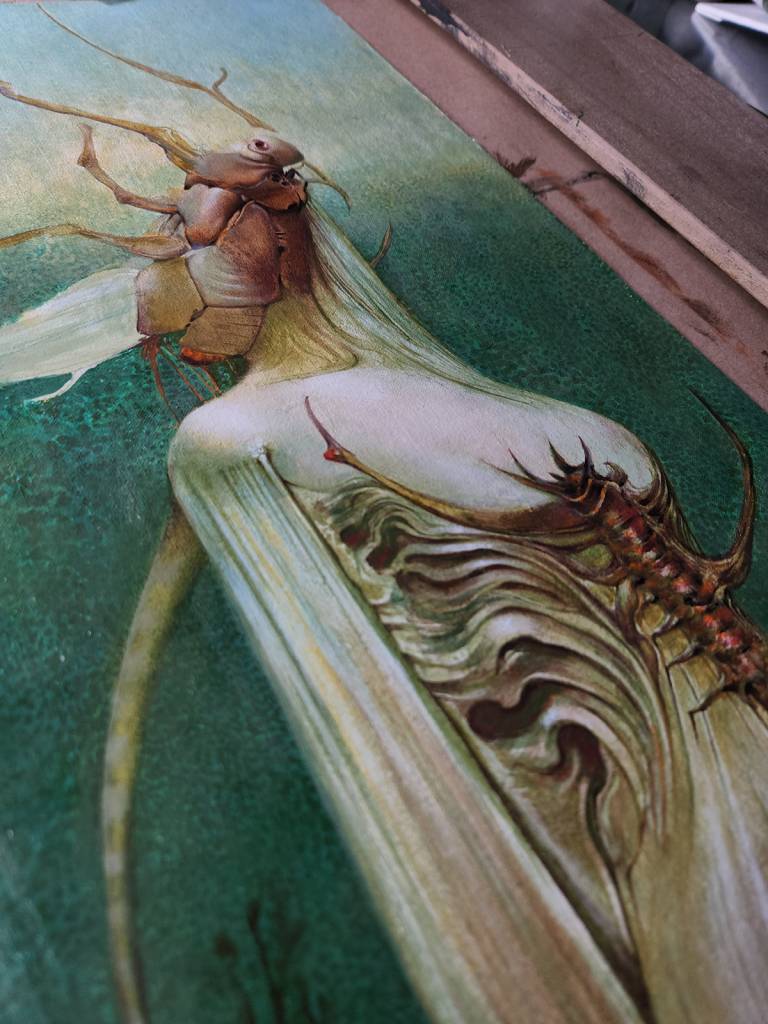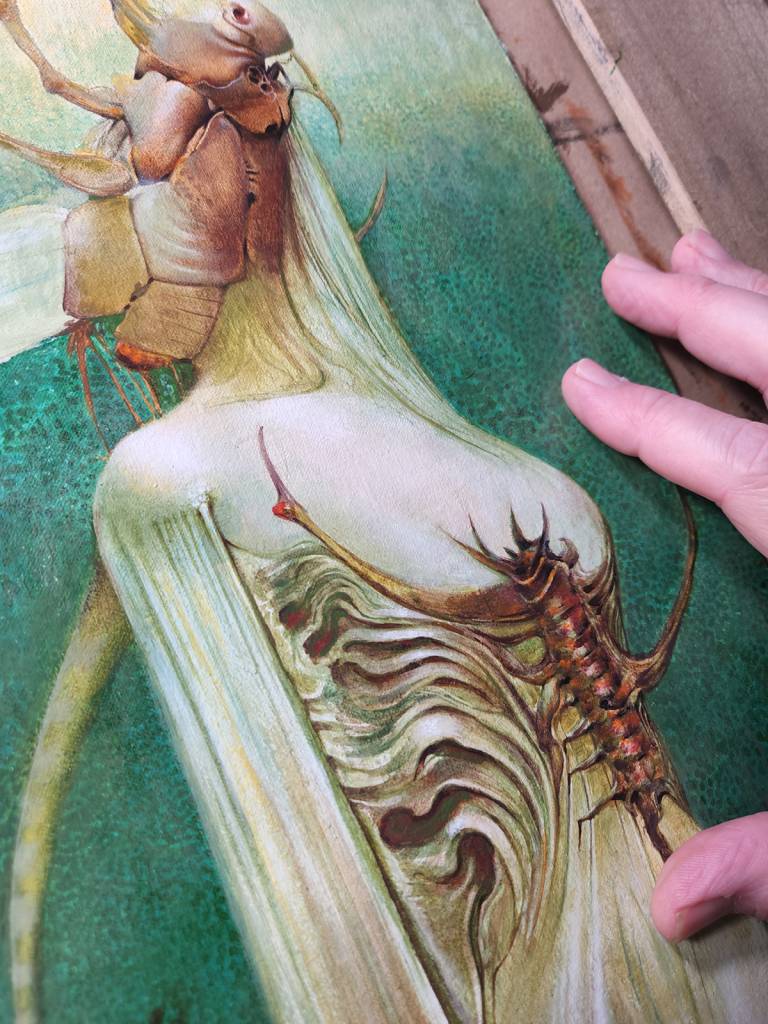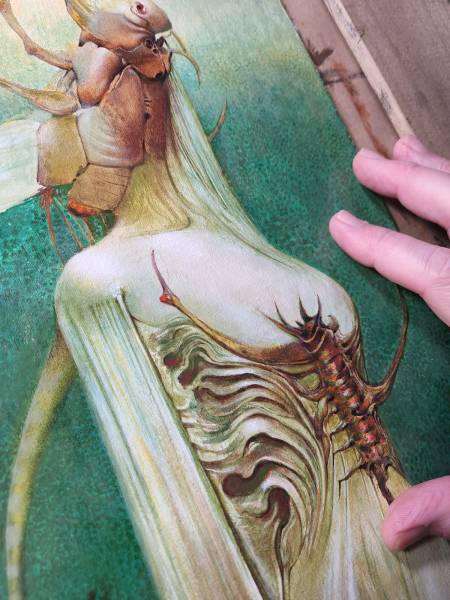 Sometimes I'll place the piece in its frame to see if it feels at home. Its also to make sure there's enough area/bleed around the edge so that the piece doesn't end up feeling forced into the space.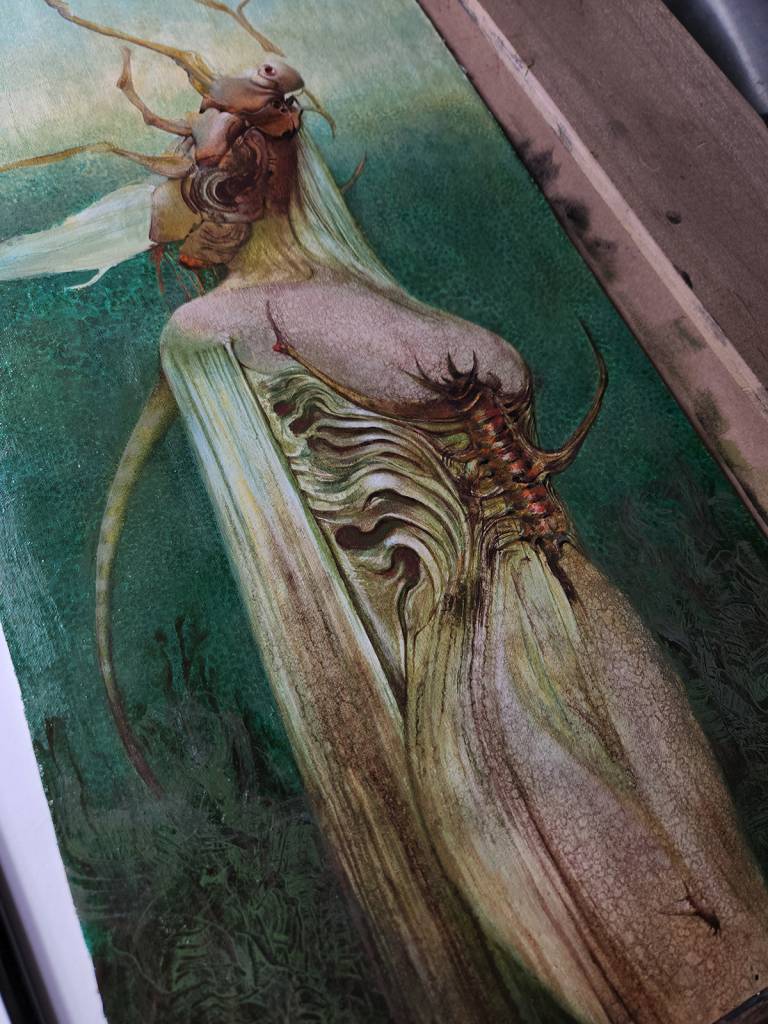 In this instance it lead me to painting out part of the piece. Many times I'll make fairly significant structural changes in the design as the work progresses. These changes are usually baking in the background of my head for a while but sometimes can come out of the blue at the very last moment.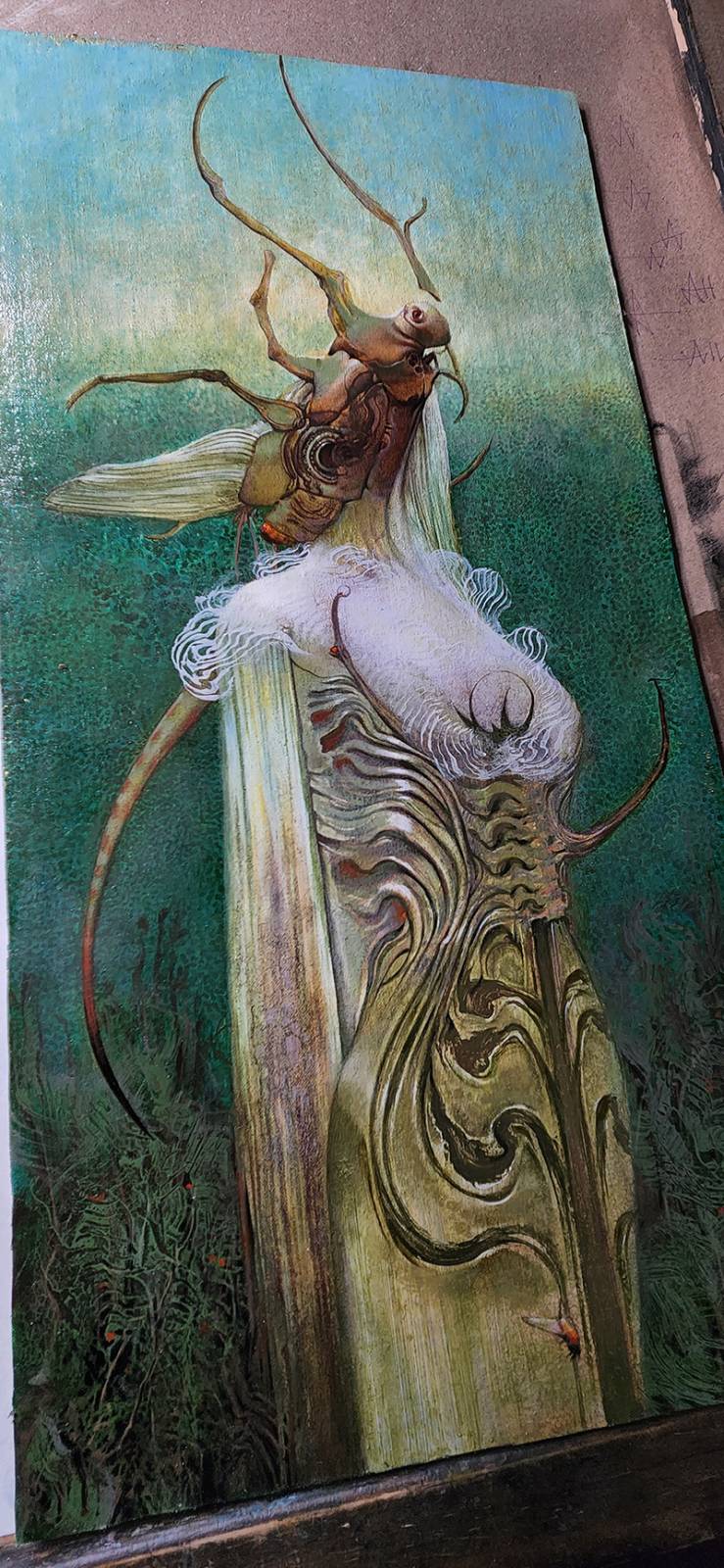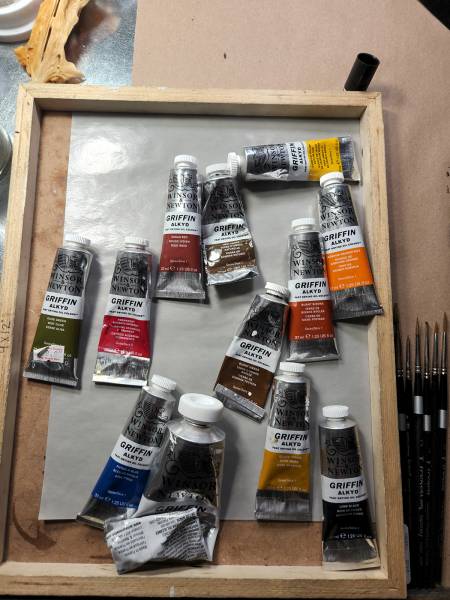 Fragment was another atypical piece for me as it was worked background to foreground. I like being able to go in either direction depending on my mood. To me its not really any harder to work foreground to back or vise versa. Whenever I think about painting and adhering to an academic process I always am reminded that people who physically restore paintings (sometimes immensely valuable works) don't have the option of working/sometimes repainting an area from back to foreground. That's how I usually approach the idea of making mistakes…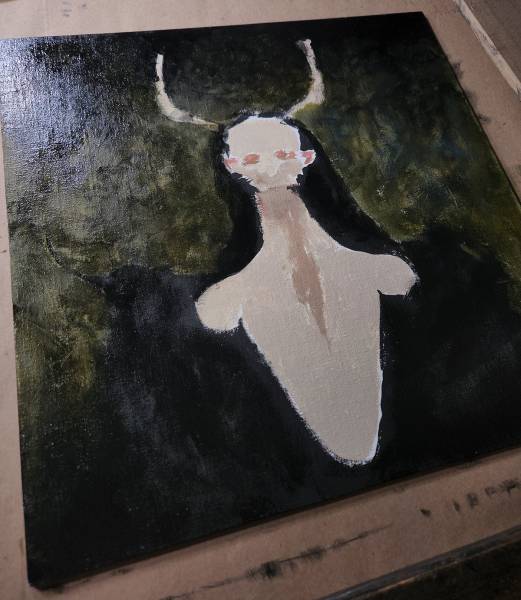 I remember that there are paintings out there that have been repaired after being cut, splashed with paint etc. and still look whole and complete. Making my own reparation's through a mistake or a bad decision isn't any more difficult than when a restorer has to fix something and I can be more cavalier about it because, well, the worst that can happen is that it doesn't work and I have to start over.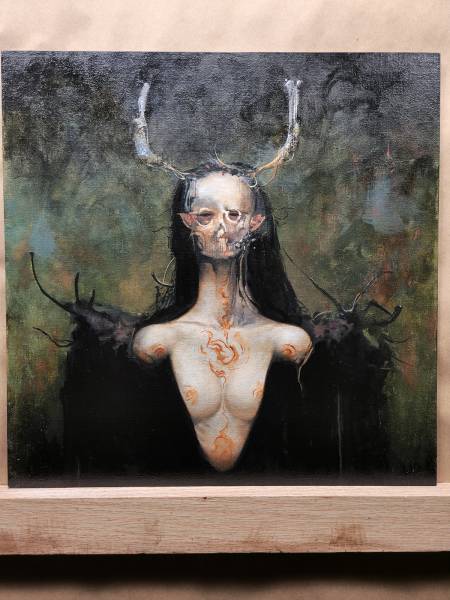 We also love frames we have bought from by Nigel at The Batican and have a few percolating here at the house, waiting on pieces to come together and be presented…
Well, that's it for me for a while as I am about to be wrapped up in an NDA for the foreseeable future.
Thanks for looking and as always… draw something! 🙂