In August of 2021, I went to the Haggin Museum in Stockton California. It's a place that I've wanted to go to for years, but didn't have a great reason to drive to Stockton. It's a remarkable place and I highly recommend going if your are in the bay area or Sacramento. It's a bit of a drive, but worth it!
Check out this blurb from Wikipedia about the museum: The Haggin Museum… opened in 1931. Its art collection includes works by European painters Jean Béraud, Rosa Bonheur, William-Adolphe Bouguereau, Jean-Léon Gérôme, and Pierre-Auguste Renoir, landscapes by French artists of the Barbizon school, and sculptures by René de Saint-Marceaux, Alfred Barye, and Auguste Rodin. The museum also features a number of works by Hudson River School and California landscape painters, including the largest collection of Albert Bierstadt works in the region, and in 2017 dedicated a gallery to display the largest public collection of original artworks by J. C. Leyendecker.
Who doesn't want to see this place!?
If you've followed my posts you might know that I love to try and get good captures of paintings when the museum allows you to take some images. The Haggin was just about empty. I was there with family and the four of us were the only ones there for most of the visit and the staff let me take my time getting captures of many of the works. Check out these close-ups!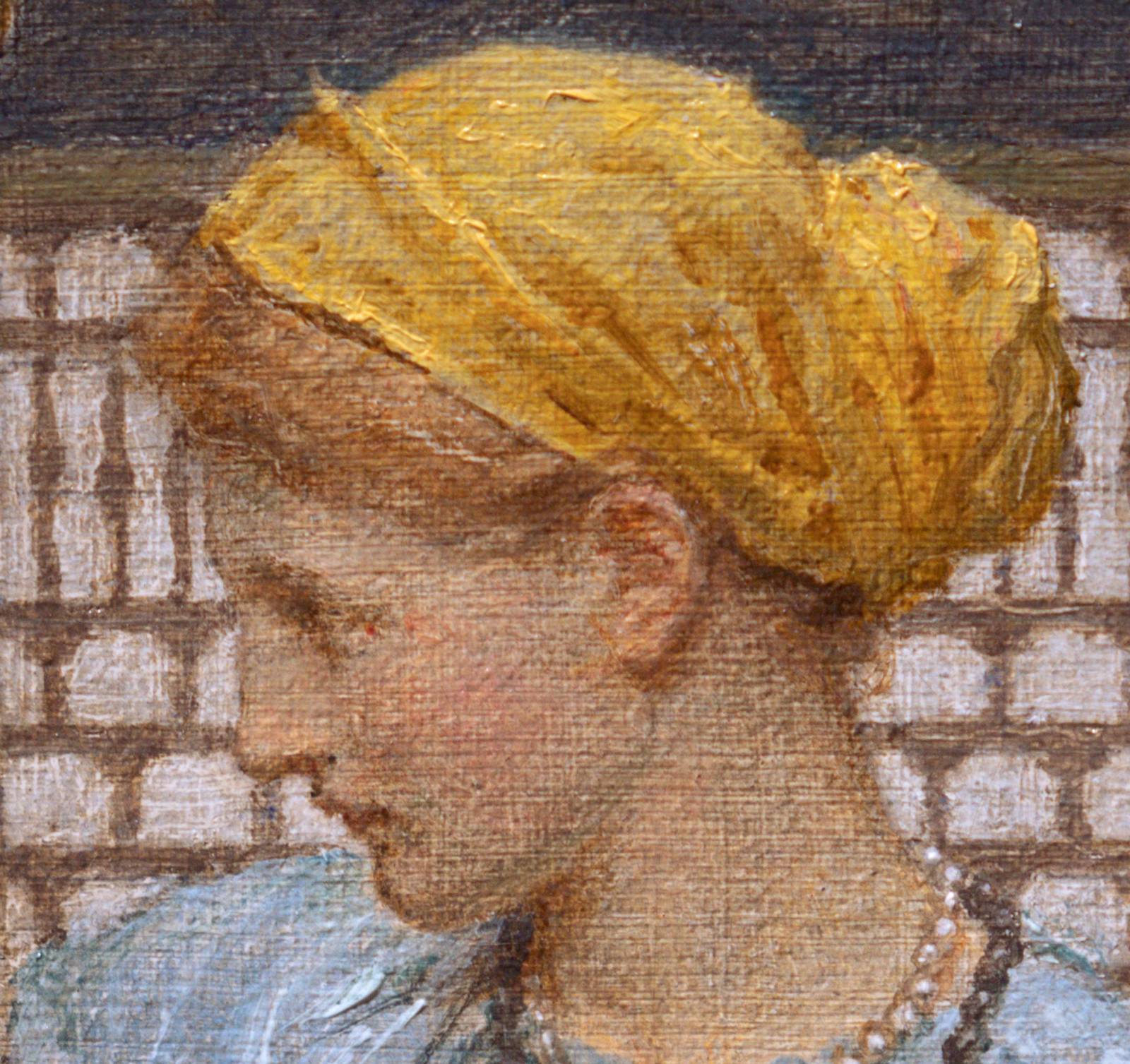 Look at the beautiful glow around the arm/elbow in this detail from Bouguereau's Nymphaeum.
Below is a great example of simplifying details in the hair and reducing it down to large shapes with just a few hints of individual hairs
This is a beautiful, minimally worked head. The shadows are thinly painted with the linen texture coming through and a little more opacity in the lights.
The chromatic outlining that is common in Bouguereau's paintings is fun to see in this detail. Look at that red outline on her cheek!
The head below is so beautifully painted in this Jules Worms painting, The Red Shawl.
This little Leighton study is small, but still so elegant! It is a study for The Bath of Psyche and I was able to get a giant capture
And here are images of the whole paintings, but continue to the end for a link where you can download the full-sized captures! The biggest of which is 19,000 pixels tall!
Here is a link to download the HUGE files if you'd like (152 MB ZIP file): Dropbox download (If you aren't able to download my Dropbox bandwidth might be maxed out for the day. Try again the next day)
Enjoy the really large files and zoom in to see some great details! I often find things in the images that my eyes couldn't discern when in person.
Thank you!
Howard