By Justin Gerard
Last post I showed a few drawings for the St. George Show for Gallery Nucleus.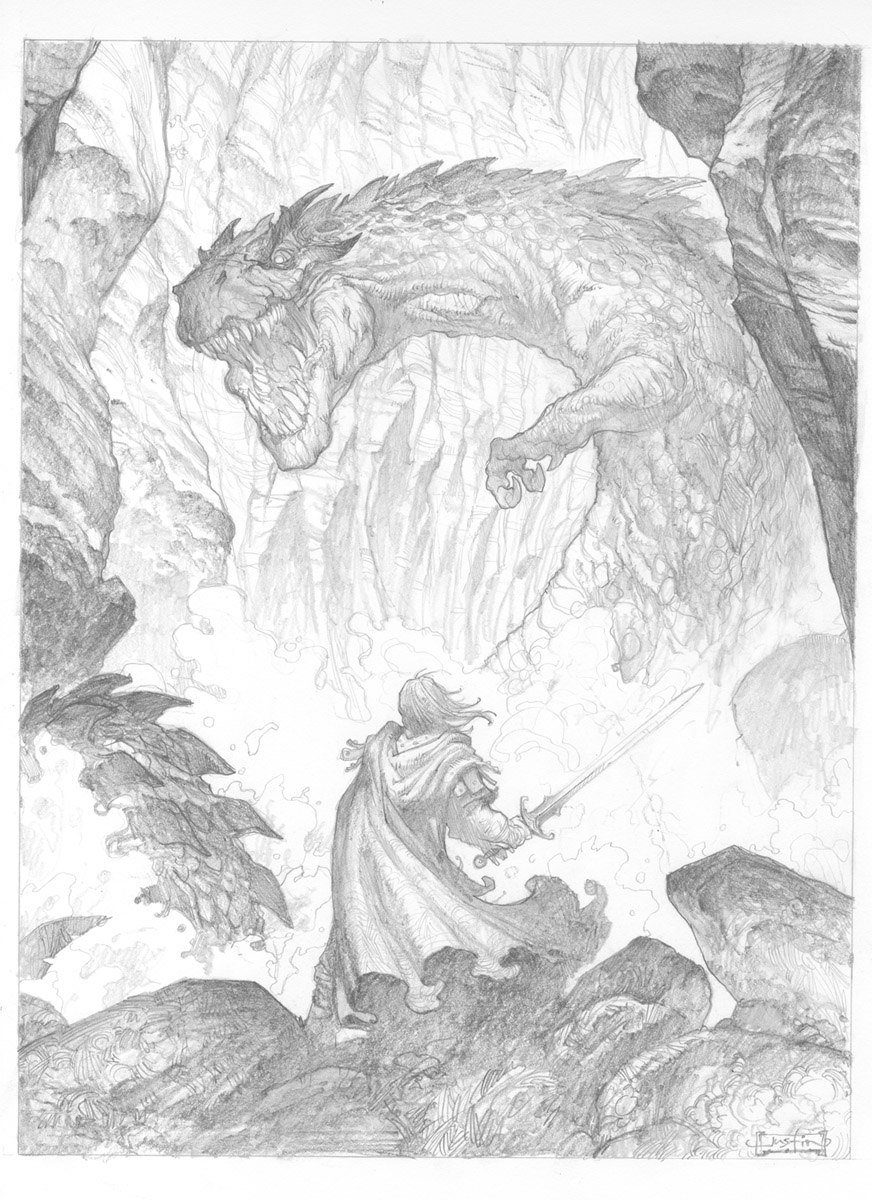 Drawing on Bristol
For the first of the pieces I decided to paint a traditional version of the piece using the Rackham/Dulac watercolor and ink manner.  I've always really enjoyed working in this way.  William Stout recently did a great
Write Up
on the method.  He gives a really solid and helpful overview of the process.
St. George and the Dragon
11×14
Watercolor and Ink
But because I am a glutton for punishment I decided to also paint a digital version of this piece as well.  Next post I will show the digital version and go into a little of the process I use when working digital directly from pencil. 
Also, speaking of Gallery Nucleus, they will be releasing a limited print run of the "There He Lay" Print from the Hobbit series.  Visit www.gallerynucleus.com to check it out.