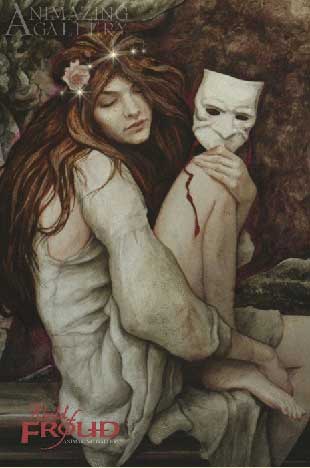 For those of you in New York City this Friday night (or in the coming months), Check out this show!
LECTURE: The World of Froud: An Evening with Brian, Wendy and Toby Froud
Friday, December 2nd  6:30 – 8:30pm Society of Illustrators 128 East 63rd Street, NYC 212-838-2560
The Society of Illustrators, in conjunction with the Animazing Gallery exhibit World of Froud: Visions for Film & Faerie, is hosting an evening of Q & A with the Froud family, the pre-eminent Faerie artists of our time.
The discussion will be moderated by Heidi Leigh, owner of Animazing Gallery, and will be followed by a book signing and cocktail reception. Please note, only books purchased at the Society of Illustrators will be signed.
$20 non-members, $15 members, $10 students
And for those of you who cannot make the lecture, the Animazing Gallery will host the exhibit through February: The largest collection of the works of Brian, Wendy & Toby Froud ever to be exhibited in the US opens at the Animazing Gallery in Soho, New York City this Friday, December 2. This extraordinary show and sale features many rarely or never before seen paintings, drawings and sculpture that span over four decades. Also included in this magnificent show are concept art and props from Jim Henson's classic fantasy films, THE DARK CRYSTAL and LABYRINTH, for which Brian was the Conceptual Designer. if you are a lover the work of the Frouds, this is the show you do not want to miss. A beautiful, full color catalog and exhibition poster (seen here) are available for sale at the gallery, as well as the works themselves.
Here's the link to the Exhibition's web page for all of the event details: http://www.animazing.com/gallery/pages/2011FROUD/index.html