When constructing my compositions, I tend to think in triatic arrangements of Foreground, Middleground, and Background. In order to heighten the relationship between each of these various depths, I try to restrict each area to a general range of value; favoring either black, white, or grey.
For instance, you can let the background be predominately white tones, the middleground predominantly greys, and the foreground predominantly black tones. Or, you could reverse it.
Of course, any arrangement of these three values will work, and there are a lot of combinations.
By restricting your values in each of these areas you visually reinforce your image's sense of depth, thereby making the silhouettes very easy to read… and that's important! Legibility is essential to a good picture. Muddy value structures hurt the viewer's ability to discern shapes, especially at a small scale. This is why you will see technique employed so often in trading card art. When your piece of art is going to be reproduced at just a few inches tall, high contrast compositions work especially well.
Tryptic value schemes like this are readily apparent in Old Masters works, particularly in the engravings of Gustave Dore. Here are three examples of Dore, each one showcasing a different arrangement of black, white and grey in order to emphasize the difference between foreground, middleground and background.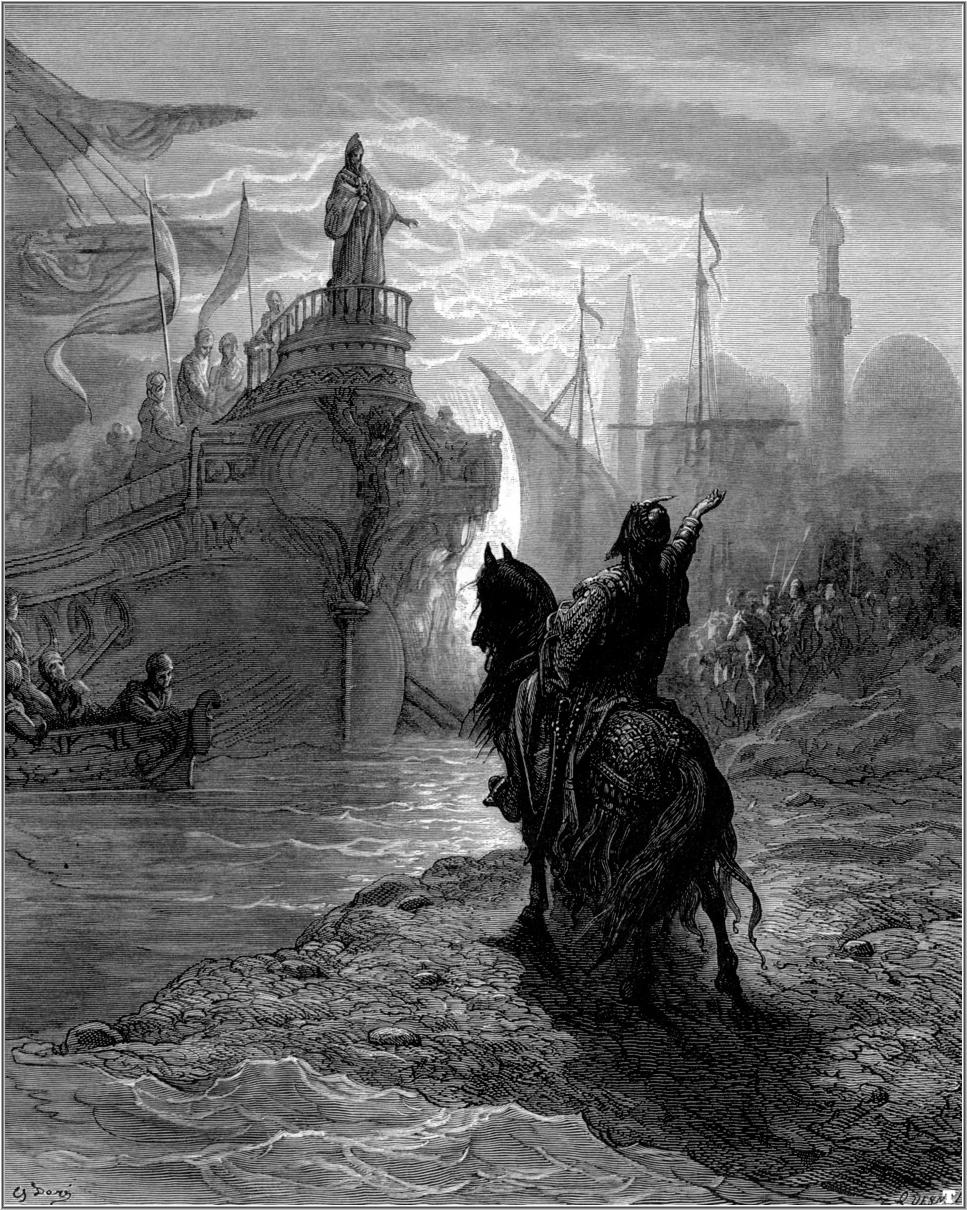 BACKGROUND: WHITE
MIDDLEGROUND: GREY
FOREGROUND: WHITE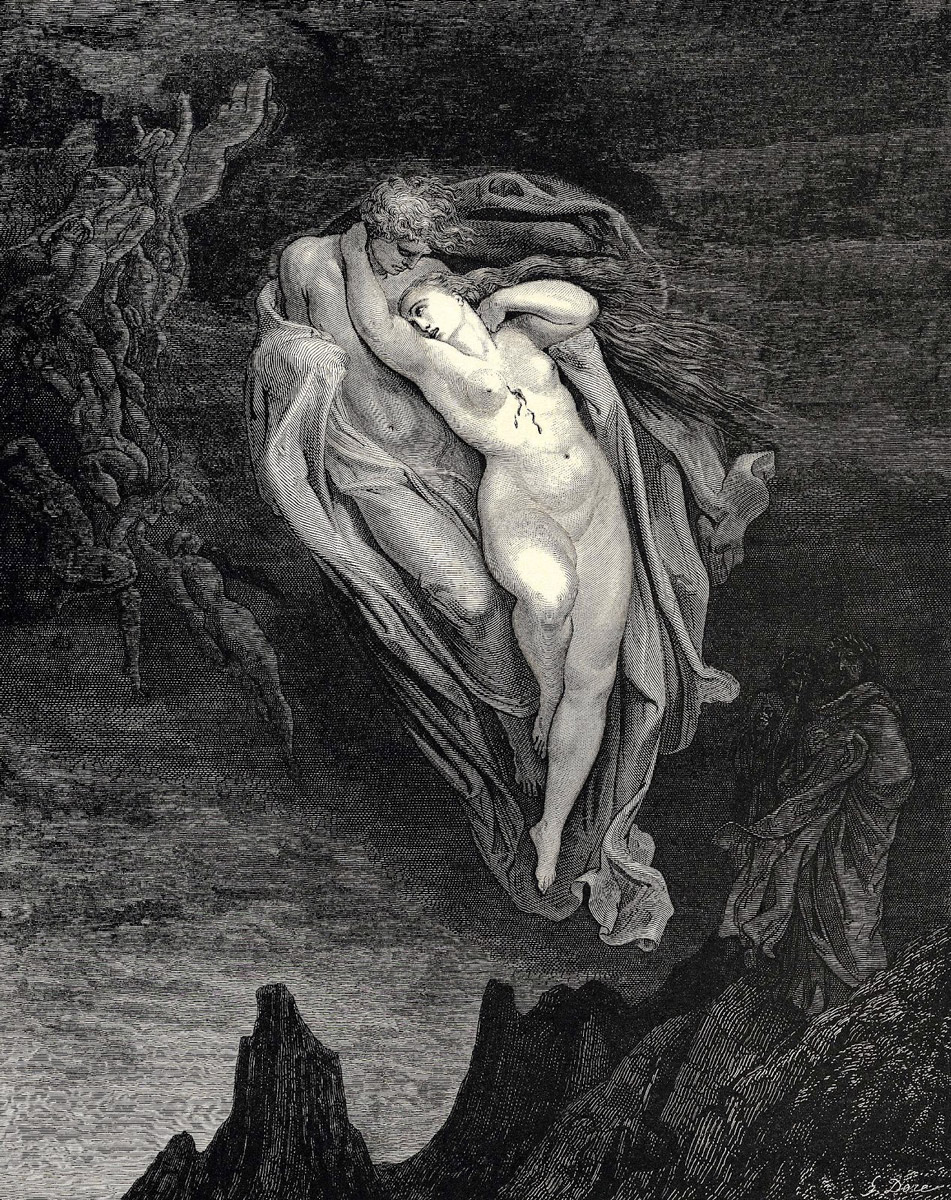 BACKGROUND: GREY
MIDDLEGROUND: BLACK
FOREGROUND: WHITE
BACKGROUND: BLACK
MIDDLEGROUND: WHITE
FOREGROUND: GREY
Howard Pyle, Andrew Loomis, and many other illustrators have implemented a similar method, but instead utilized 4 values: White, Near White, Black and Near Black. In doing so, they eliminated the midtones, which are arguably the weakest values in a composition since they describe neither light or shadow. Either way, their intent is the same… to better separate, or unite, areas of a composition through restricted values.
It really doesn't matter which method you use. Whether you started with 2, 3, 4, or  even 5 basic values really becomes moot once the subtleties are added. What does matter is finding a method that makes sense to you.