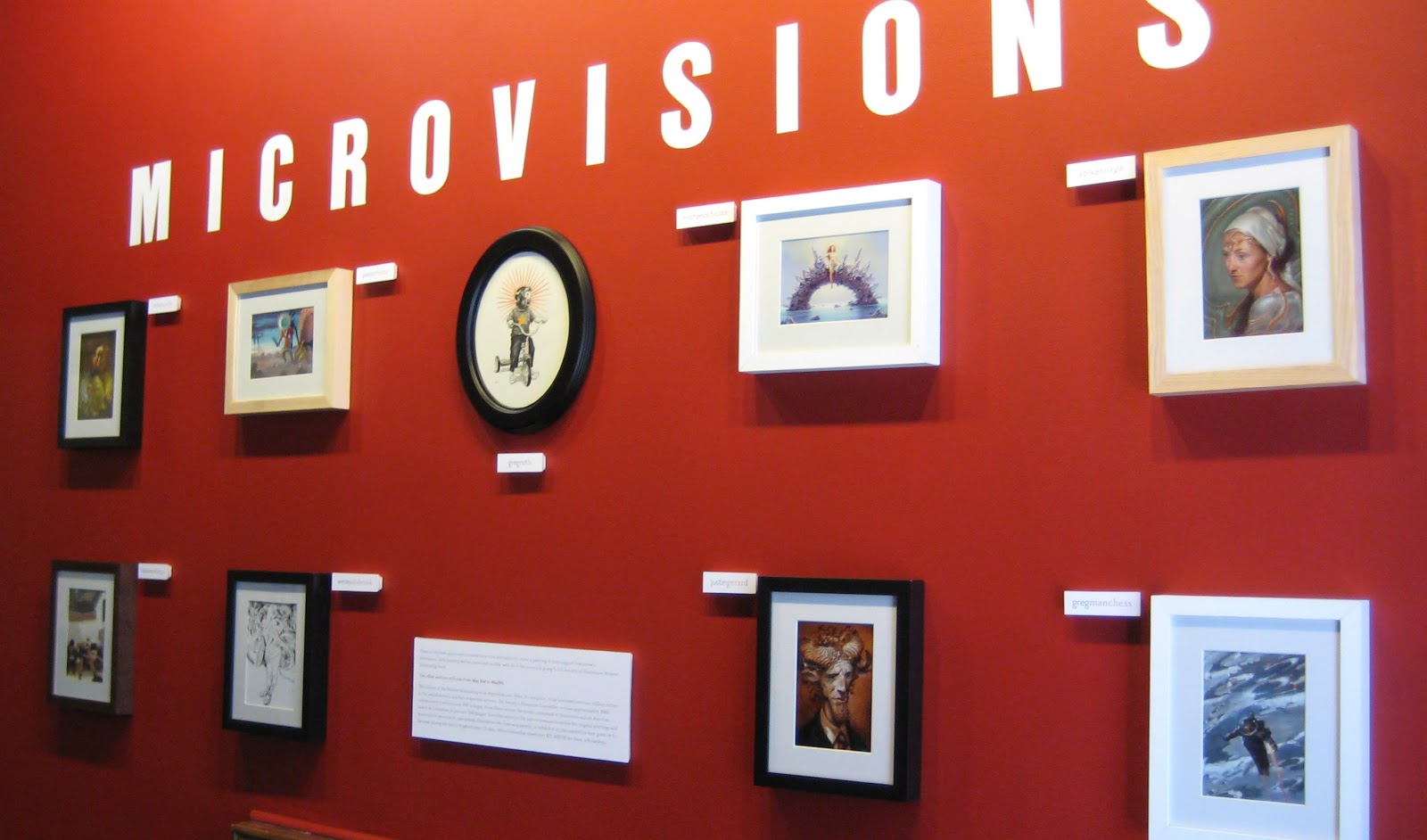 Work on MicroVisions 8 has begun, and it's a stellar line-up.
For those new to the event, each year, Irene Gallo, Dan Dos Santos, and I ask a dozen artists to create a 5×7 painting of their choosing. These miniatures are exhibited at the Society of Illustrators and then placed on auction with all proceeds going to the Society's Student Scholarship Fund.
This year's contributors are:
Bill Carman
Scott Fischer
Teresa Fischer
Cory Godbey
John Hendrix
Kekai Kotaki
Joao Lemos
Petar Meseldzija
Mike Mignola
Red Nose Studio
Paolo Rivera
Joao Ruas
Allen Williams
The exhibit will take place in May, with the auction taking place late in the month. Details will be posted as the event draws near.
The Society Scholarships are among the illustration industry's toughest awards. This year, over 8,000 entries were examined by 30 judges. Just over 200 students will be accepted into the exhibit, and about half will earn cash awards. Not only do these awards help subsidize students financially, they also go a long way to boost the confidence of young artists (and their nervous parents) by proving their voices stand out amongst thousands of others. It's not long before you start seeing the winners on their way to becoming the field's biggest names. John Jude Palencar, James Jean, Tomer Hanuka, Dan Dos Santos and hundreds of others have become noted illustrators since the Scholarship's inception in 1981.
Once again, I would like to thank the artists involved for their generosity. The illustration community is incredibly supportive. Not every profession would donate time and energy into supporting their future competition.