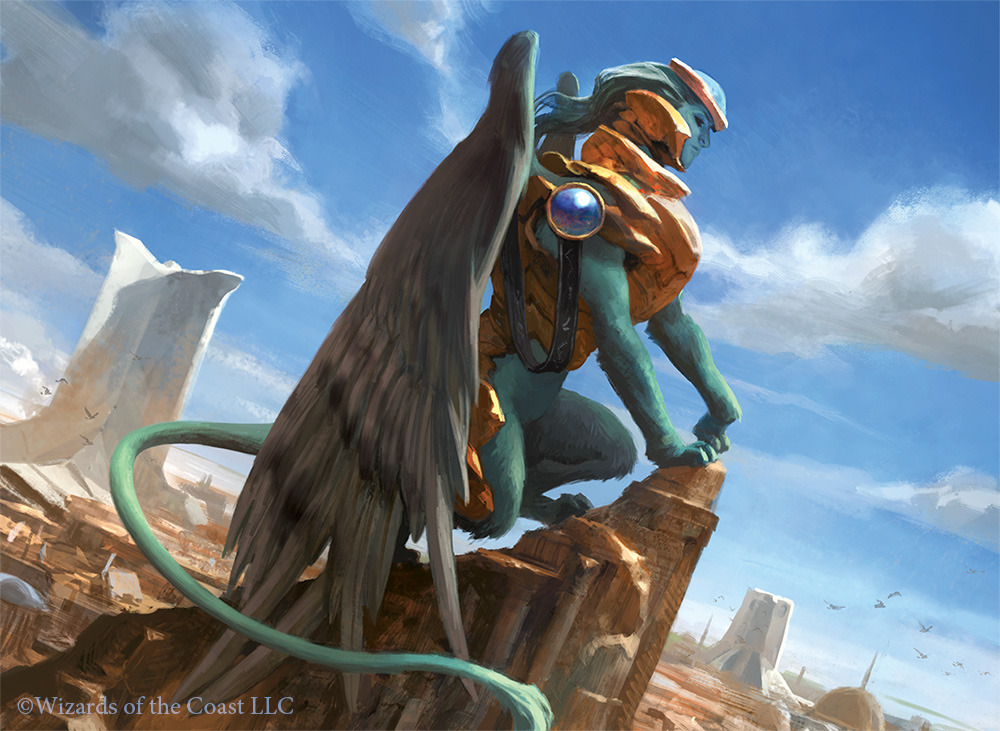 This here is my new favorite picture, Jelenn Sphinx. It is an illustration for Magic the gathering painted by Wes Burt.
I admire the rough and dry-like brushstrokes in the sky and the simplicity of rendering. This painting has all that I find important in an illustration: Clear silhouette reading, dark against light, strong contrasty colors. No grey-ish towards black areas.
All this is things I know and try to apply in all my paintings, but Wesley seems to do it with less than a third of the strokes that I use.
What more is; he captured a sensibility and serenty in the gesture and pose that suits the figure very well. The pose seems alive and elegant yet not static. Notice how the silhoette is a dark triangle, like a pyramid on top of an almost blue surface.
I just printed this image out and put it on my wall to remind me of what I am going for. "Stay on track, Jesper. Wes said so!"