by Donato
In my last post, I shared with you the portfolio assembled to tackle the freelance artist market as it was in 1992.  I was fresh from graduating college and ready to become a practicing professional artist.  The only problem was just how to do that, and to do it quickly for I did not want to end up in my old career of landscaping and selling retail electronics.
Syracuse University has a wonderful program which displays the portfolios of students (now come pro) for the browsing pleasure of editors, art directors and other artists.  This review offers a chance for  students to gain a foothold in the marketplace through an initial contact with alumni or other professionals who may either hire the artist directly or redirect them as a referral.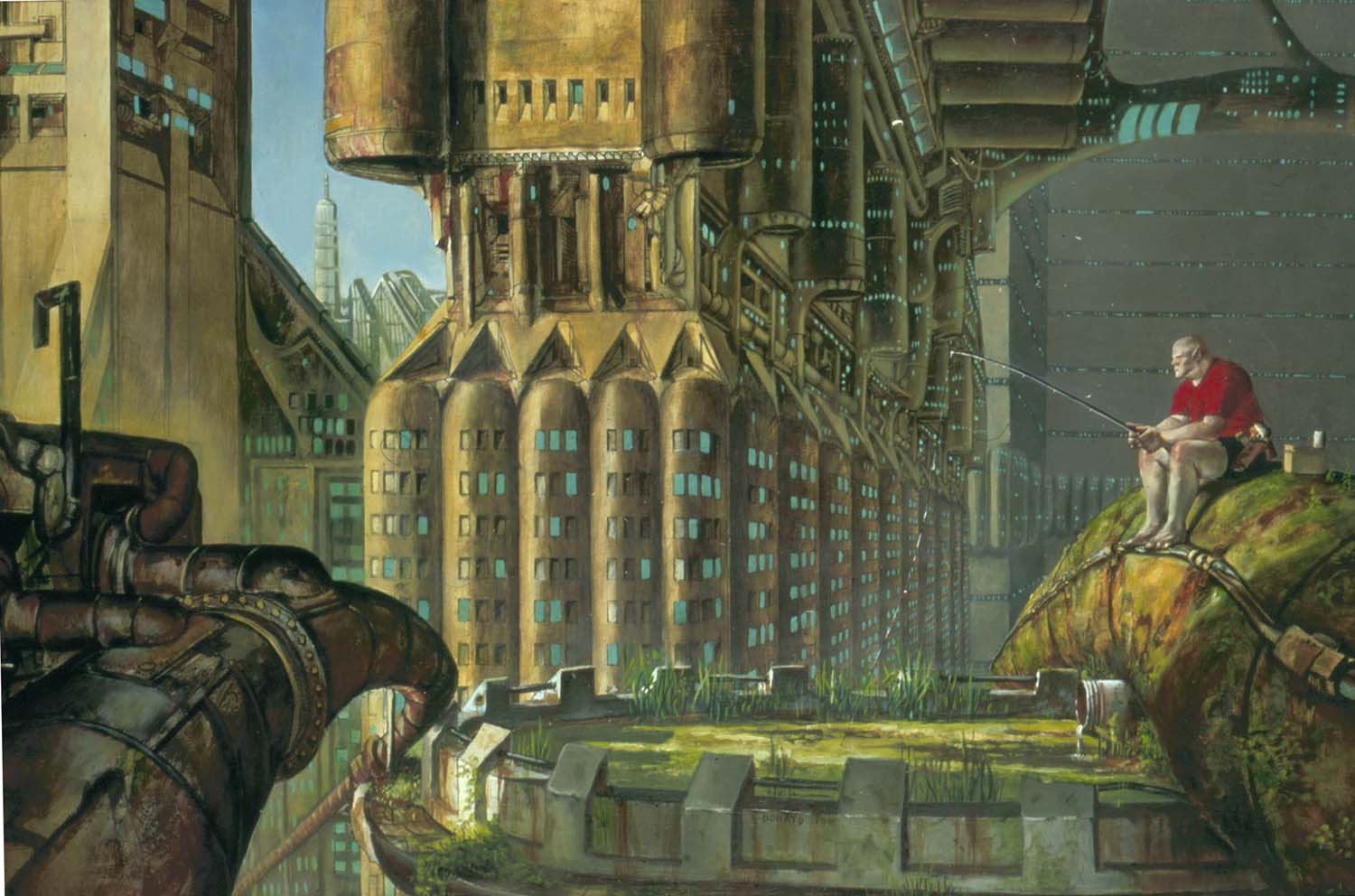 Raunok   1992   Oil on panel    Sample I
I was lucky to have an artist representative, Sal Barracca, find interest in my work at the portfolio review.   I set up an appointment with him immediately, driving to New York City a few days after the portfolio reviews.  Not knowing much of anything about Sal (there was no internet to provide research possibilities) I was heading to New York not knowing where this may lead, but willing to pursue any opportunity at this early a stage in my career.  Luckily Sal proved to be a wonderful person.  He was working with a dozen or so artists in the book cover marketplace and was looking to expand his range of artists in the area of fantasy and science fiction.  Sal recognized my developing painting skills, but could not represent me without a few samples appropriate for the genre.  Eager to enter the marketplace as an artist, I returned to Vermont and began working on the first samples for him within days.
354 West 110th Street    Studio in NYC   1992
My relationship with Sal began to grow; driving down to see him every month with a new painting finished for his critiques and sketches laid out for ideas on the next sample.  I eventually moved to New York City in the Fall of 1992 to immerse myself in the varied and intense world of the arts and to better foster the business relationship with Sal.
Like clock work I arrived at his offices each month with new paintings to take a brow beating of critiques and return home with changes and improvements. I was working on my sixth sample when a phone call in late December change everything.  Sal requested that I come into his office the next day…he had lined up my first professional commissions!  Once in the office Sal handed me a list of 30 titles of classical novels which needed jacket illustrations, destined for the shelves of a mass media publisher.  He asked me how many I could do in two months time.  'ALL OF THEM!'  I wanted to scream, but good business sense won the day.  I was already creating one image a month, if pushed hard I knew I could produce three covers in that two months time.  I left the office with three unforgettable commissions, A Connecticut Yankee in King Arthur's Court by Mark Twain,  The Time Machine by HG Wells and Journey to the Center of the Earth by Jules Verne.  What a trio to illustrate for my first covers and the beginning of my career in the arts.
A Connecticut Yankee in King Arthur's Court  1993   Oil on Panel    First book cover illustration

Over the course of the next months I added more covers, samples and clients to my portfolio, replacing nearly every single piece from my graduating portfolio with that from the genre of book illustration.  What a change one year can bring.  In twelve months I had over 12 new paintings to start a career with and was on the path to creating the style of art you likely now know from me.
Below are a few other highlights from that first year of change…and thank you Sal for taking a chance and finding the time to nurture young, untested talent.
Best of luck to all those artists beginning their careers this year!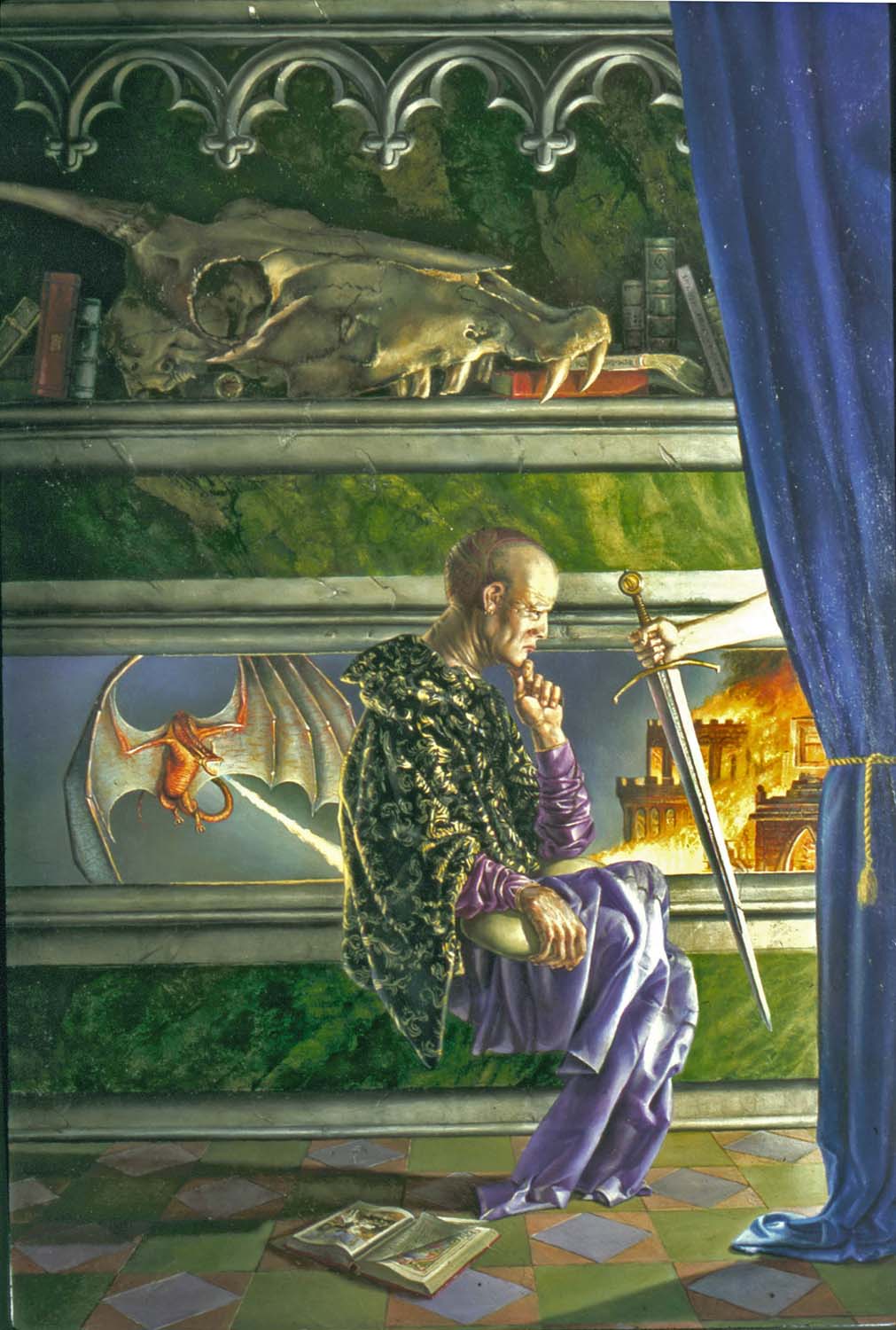 Sword and the Pen    1992   Sample III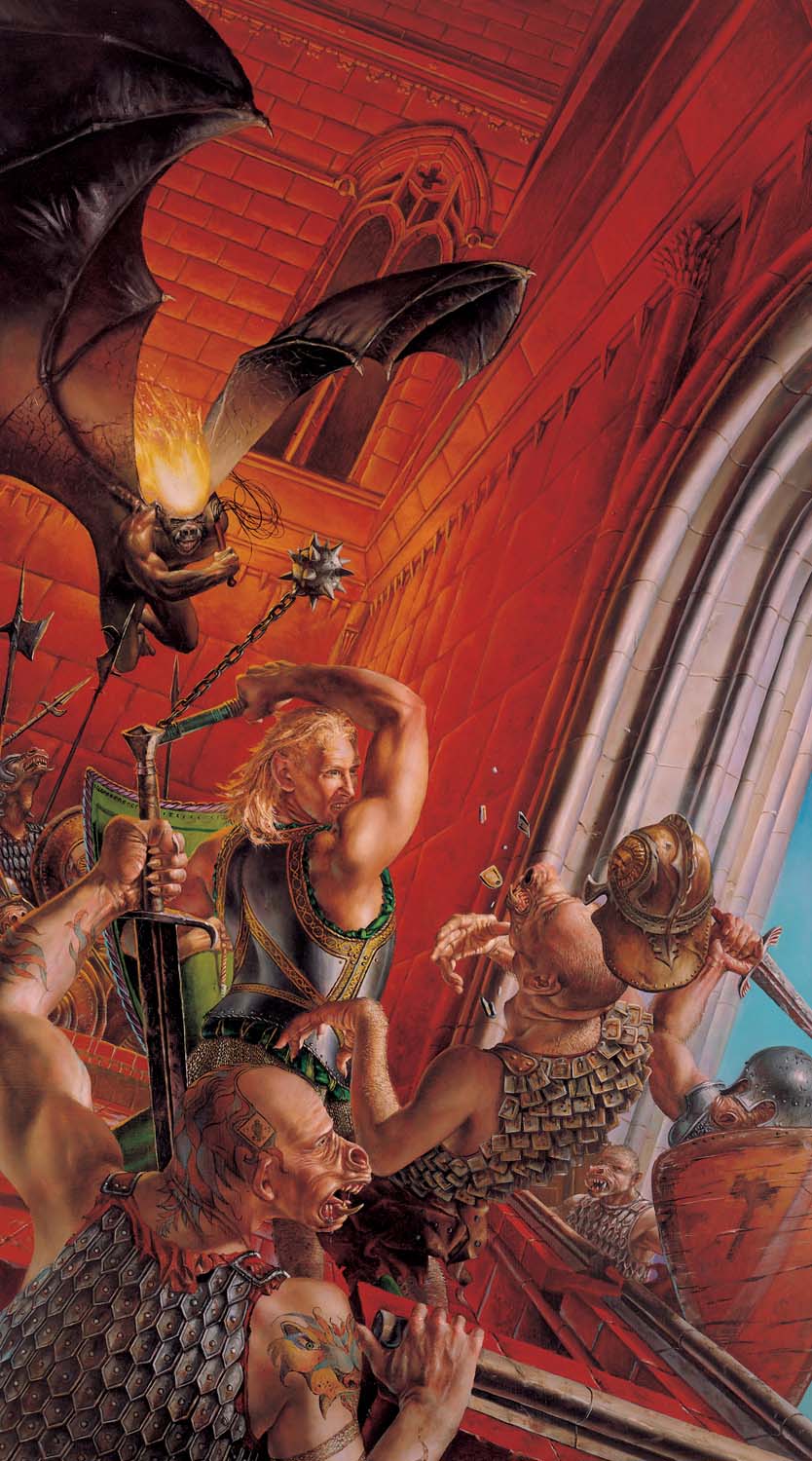 Gwindor at Angband     1992   Sample IV
Two-Edged Sword   1993   First Berkley Books Cover
Voyage   1993   First Tor Hard Cover Illustration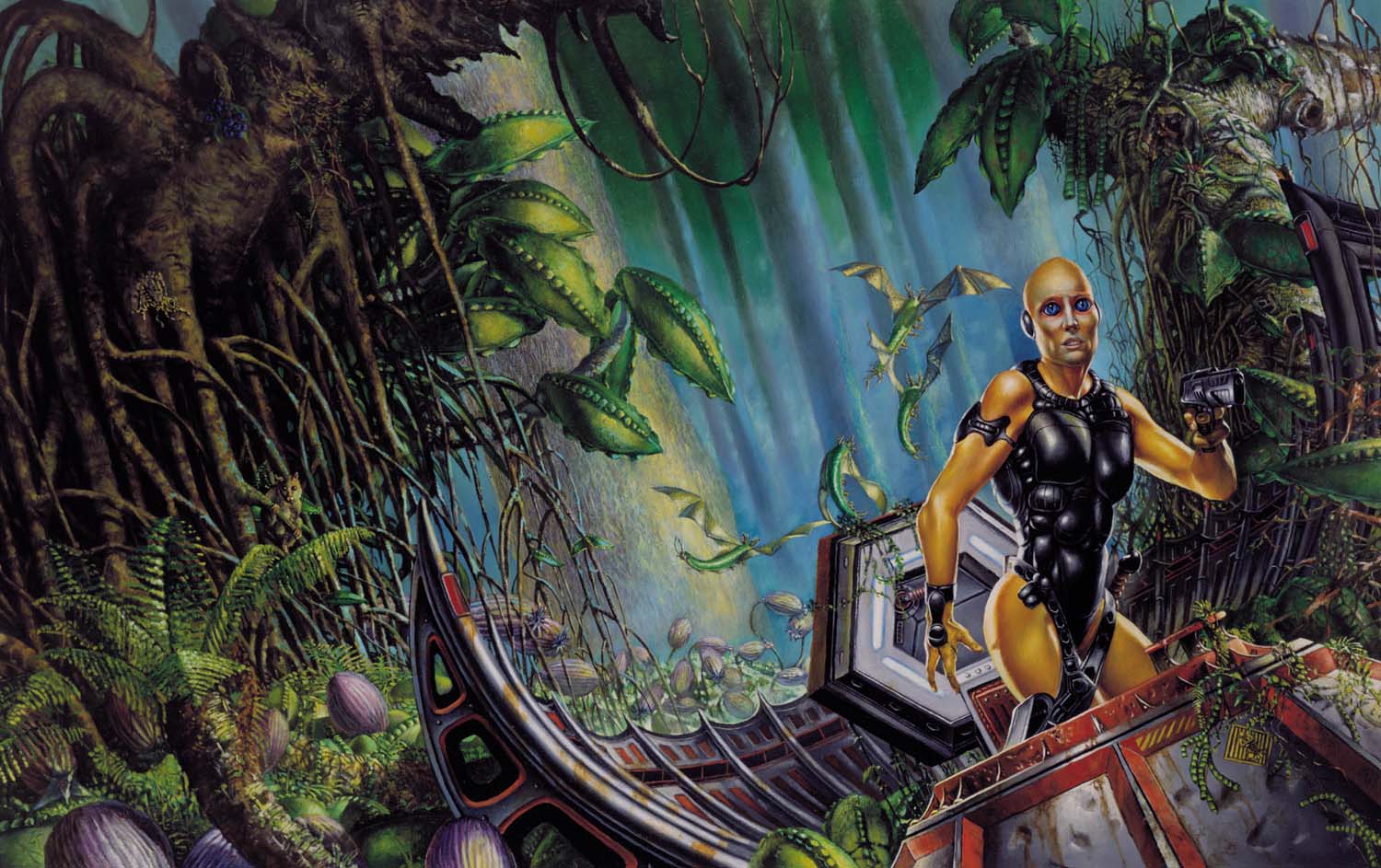 Alien      1992     Sample  V
Still Life with Money   1993   Sample cover for Mystery Novels