Merry Christmas, Everyone!
Heading Home is more of a post-Christmas image, but the spirit is still there. It is the last of the paintings that debuted in Paris this past October 17th, at Galerie Daniel Maghen. Time to start conceptualizing new work for the next show, due in two years.
Here's an excerpt from my original story:
"…will be night soon. He'll have to dig in before he makes the final push north, and home. The bear will accompany him as far as it's interested, even though this one had been with him for quite awhile. After that, he'll be on his own, with the Pole Star and the Aurora as a guides.
It wasn't just luck that put him in the bear's path after the storm, but his own pride. He knew the group was out here, and it didn't take long to convince the beast he wanted its help.
Or perhaps…companionship."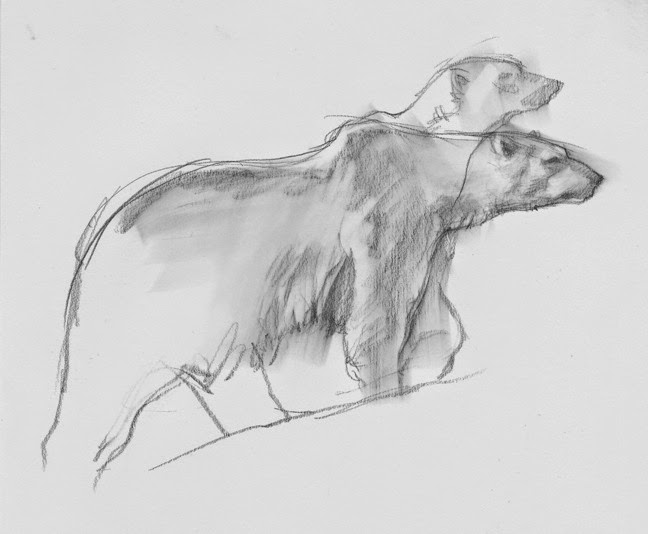 Here's to an exciting and productive 2015!