Some friends of mine have recently launched a project on Kickstarter.  Their company, Airship Syndicate, was formed earlier this year and their first project is a video game based on the Battle Chasers comic.  Joe Madureira, one of the founders of Airship, is the creator of the Battle Chasers comic.  14 years ago, the comic ended leaving much of the story untold.  It will pick up now in video game form.  I loved the style of the comic when I first picked it up and like many fans have wanted to see more.  The game looks gorgeous and I think has interpreted the look and feel of the original art remarkably well!
Airship Syndicate is a small company.  The team worked together before at Vigil Games and produced the Darksiders games.  I had the chance to work with Joe Madureira, Ryan Stefanelli and Chris Brooks at Realm Interactive.  Chris and I also co-founded a small game company with a few other friends a few years before we worked together at Realm and Ryan actually interned for us and did great work.  Such a small world (a good thing to keep in mind because you will run through the same circles over and over, so always be professional!)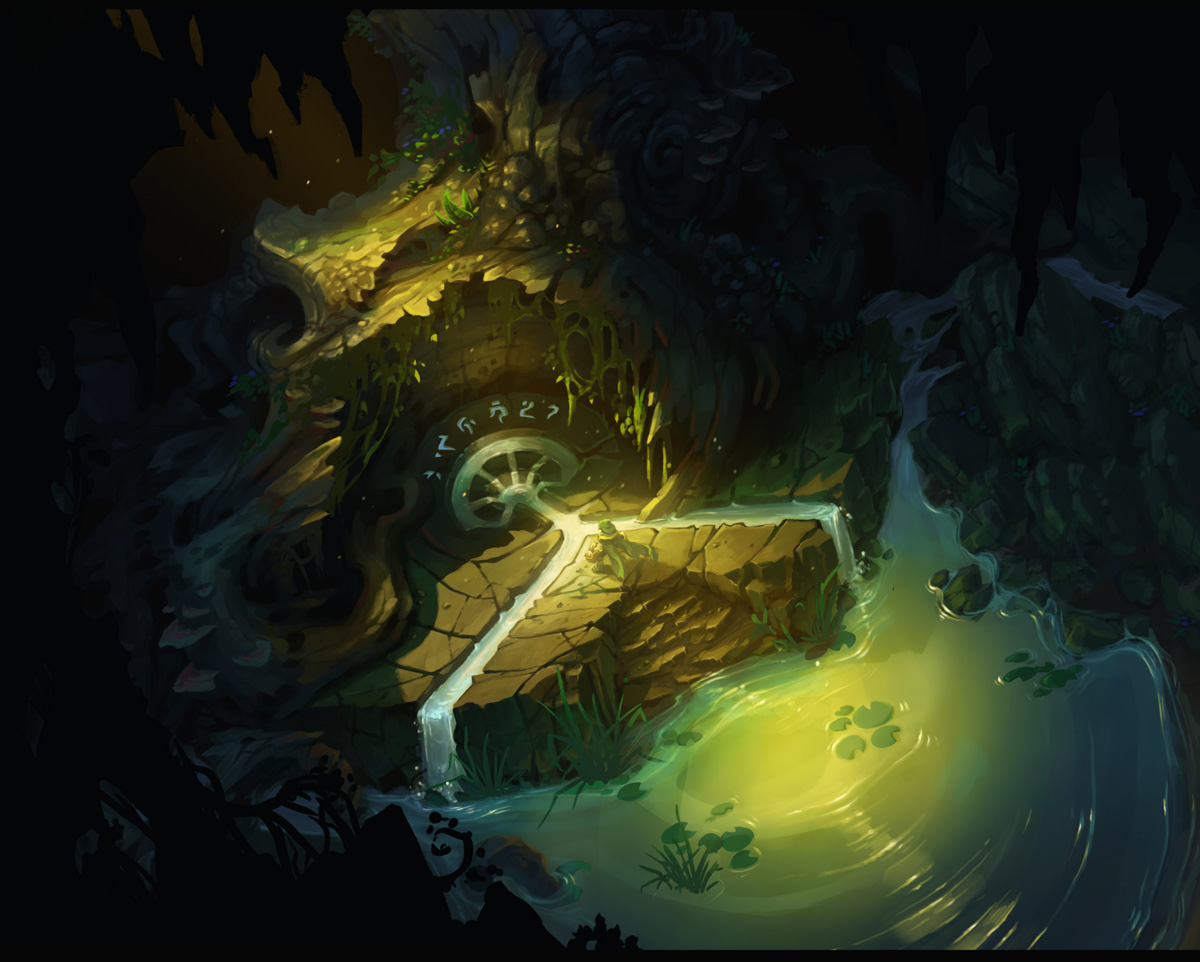 Beautiful and moody concept art
Because of my fondness for Battle Chasers and my friends at Airship, I wanted to share their project here.  I suspect many of the readers of Muddy Colors have picked up Battle Chasers and will appreciate the artwork below, some of which is debuting here!
The game is also going to feature some really dynamic and vivid 2D animation done by Powerhouse Animation.
I have always loved Joe's sense of design and proportion.  The concepts below are full of great dynamic movement and life.
Concept art which you can compare to the in game shot below
The in game shots have taken the concepts and recreated their feel and style.
Can't wait for this one to come out, as well as all of the concept work that will be generated along the way!  
The Kickstarter project funded in just a couple days, but there is plenty of time left to get involved if you would like to.  Lots of good rewards throughout the different tiers, including some original sketches.
Here are the links if you are interested!
Thanks for giving this a read!
Howard Lyon