Tarzan and his Mate     detail      J. Allen St. John   
by Donato
Heritage Auctions is hosting a exhibition/preview of an impressive collection of science fiction and fantasy art to be auctioned off this coming month in New York City.  Many of these works originate from the Frank Collection, one of the premiere collections of science fiction and fantasy art in the world.  It is bittersweet knowing this awesome viewing comes at the loss of the collection.
Included are a handful of rare paintings likely to disappear from the public eye for quite some time, including J. Allen St. John's painting of Tarzan, pin up art by Gil Elvgren, and stunning pieces by Boris Vallejo, among many others!  Norman Saunders, Michael Whelan, Jim Burns, Patrick Nagel, Rowena Morrill, Darrell K. Sweet, Dean Cornwell, Vargas, George Rosen, Tom Lovell, Chesley Bonestell, Robert McGinness, John Berkey, Stephen Hickman, Tom Kidd, John Harris, and I could go on and on!
One of greatest aspects of Heritage Auctions are their high resolution files for previewing the art.  Sign up for an account, and you'll have access to hundreds of close up shots of all the art in the auction.  I can think of no better way to view and study this museum-quality show!  A great way for out of towners to enjoy the offerings.  There may never be another auction like this to showcase some of the best of the genre for public viewing…
Online link to Heritage Auctions Illustration Art:
 http://fineart.ha.com/c/auction-home.zx?saleNo=5221&ic=Items-OpenAuctions-Open-BrowseAuctionInfo-071713
If you happen to be able to make it into the city, here is the preview exhibit information:
Full Preview
Illustration Art

October 12-13, 2015
10 am – 5pm
October 14 
10 am – 12 noon

Ukrainian Institute of America at The Fletcher-Sinclair Mansion
2 East 79th Street
New York, NY 10075 
Live Auction 
October 14 
Noon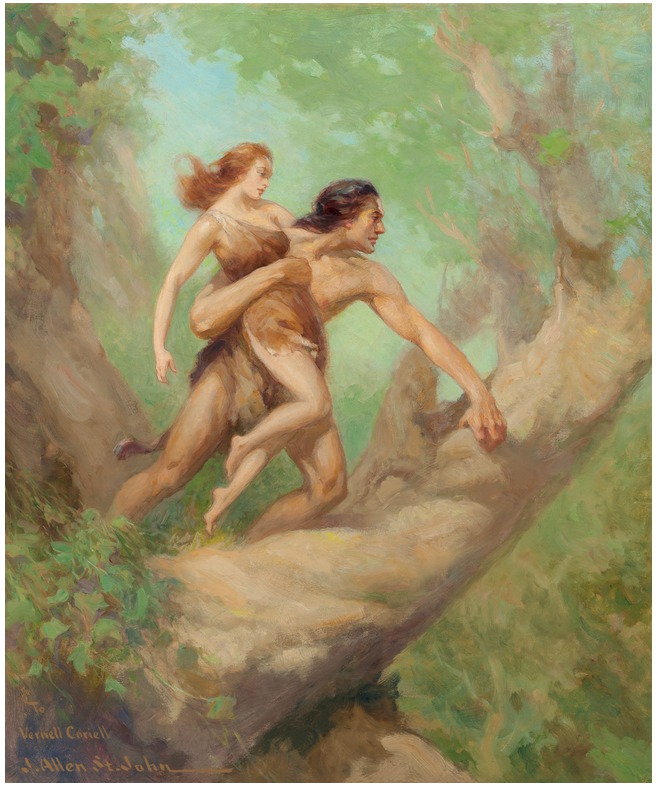 J. Allen St. John (American, 1872-1957)
Tarzan and His Mate, 1947
Oil on board
23 x 19.5 in. (sheet)
Richard Hescox
Lair of the Cyclops, paperback cover, 1991, detail
Acyrlic on board
29.75 x 19.75 inches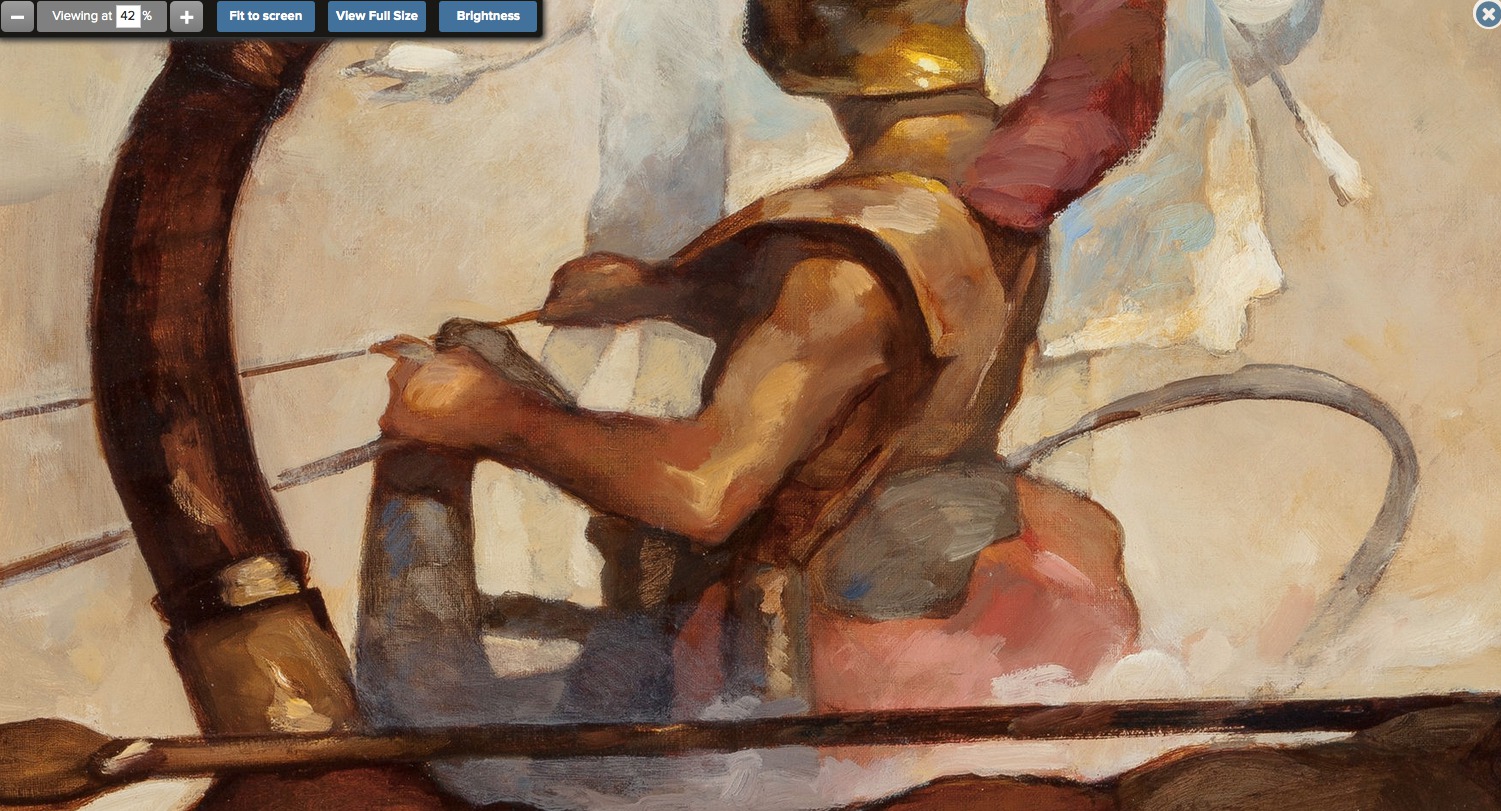 Jeff Jones (American, 1944-2011)
The World's Desire, private commission for the H. Rider
Haggard Project, 1998, detail
Oil on Canvas



Boris Vallejo     The City, Ape's Land, paperback cover, 1979
Oil on board
28 x 18.25 in.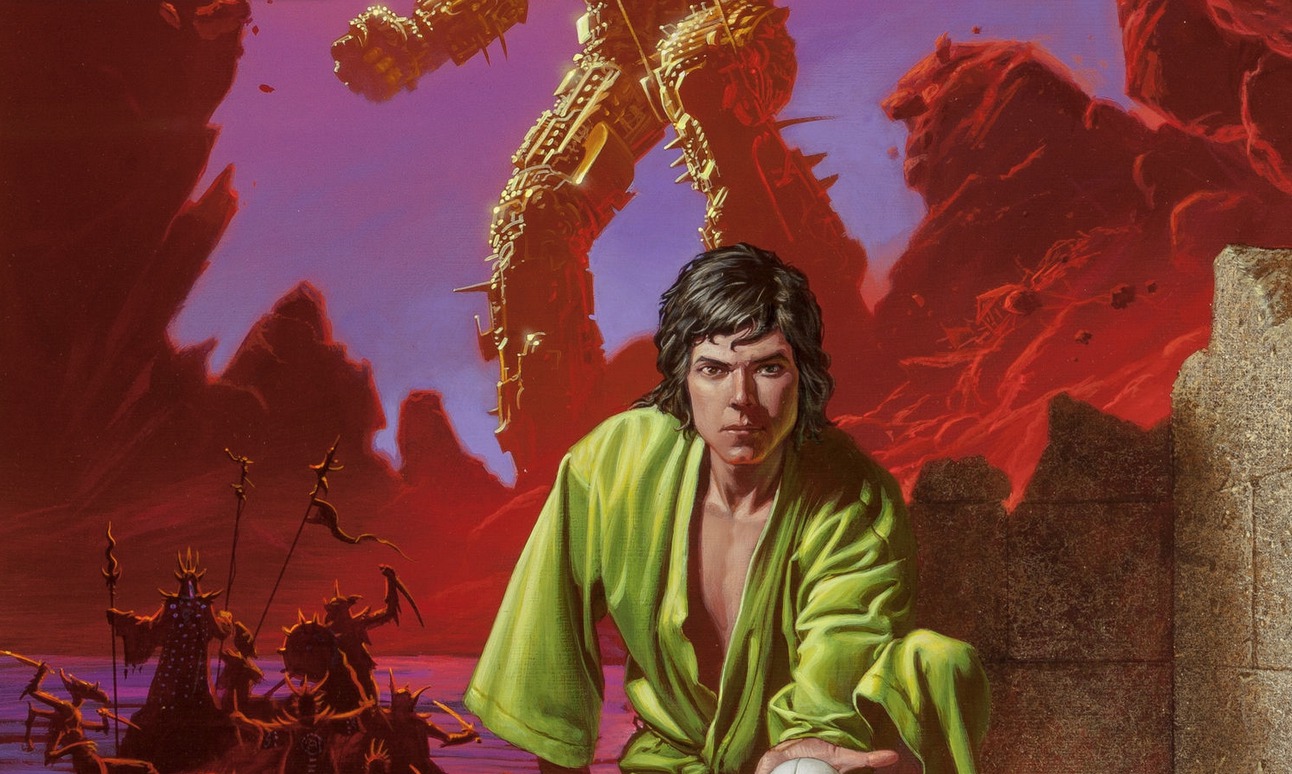 Michael Whelan
The Man of Gold, paperback cover, 1984, detail
Acrylic on canvasboard
28.5 x 16.25 in.
Jim Burns   
Chung Kuo – The Middle Kingdom:
Book 1      1990     Acrylic on board 
Darrell K. Sweet
Visual Guide to Xanth, paperback cover, 1989
Oil on board
23.5 x 15.25 in.
Patrick Nagel
Lady Standing on Statue of Liberty
Acrylic on canvas
33 x 25 in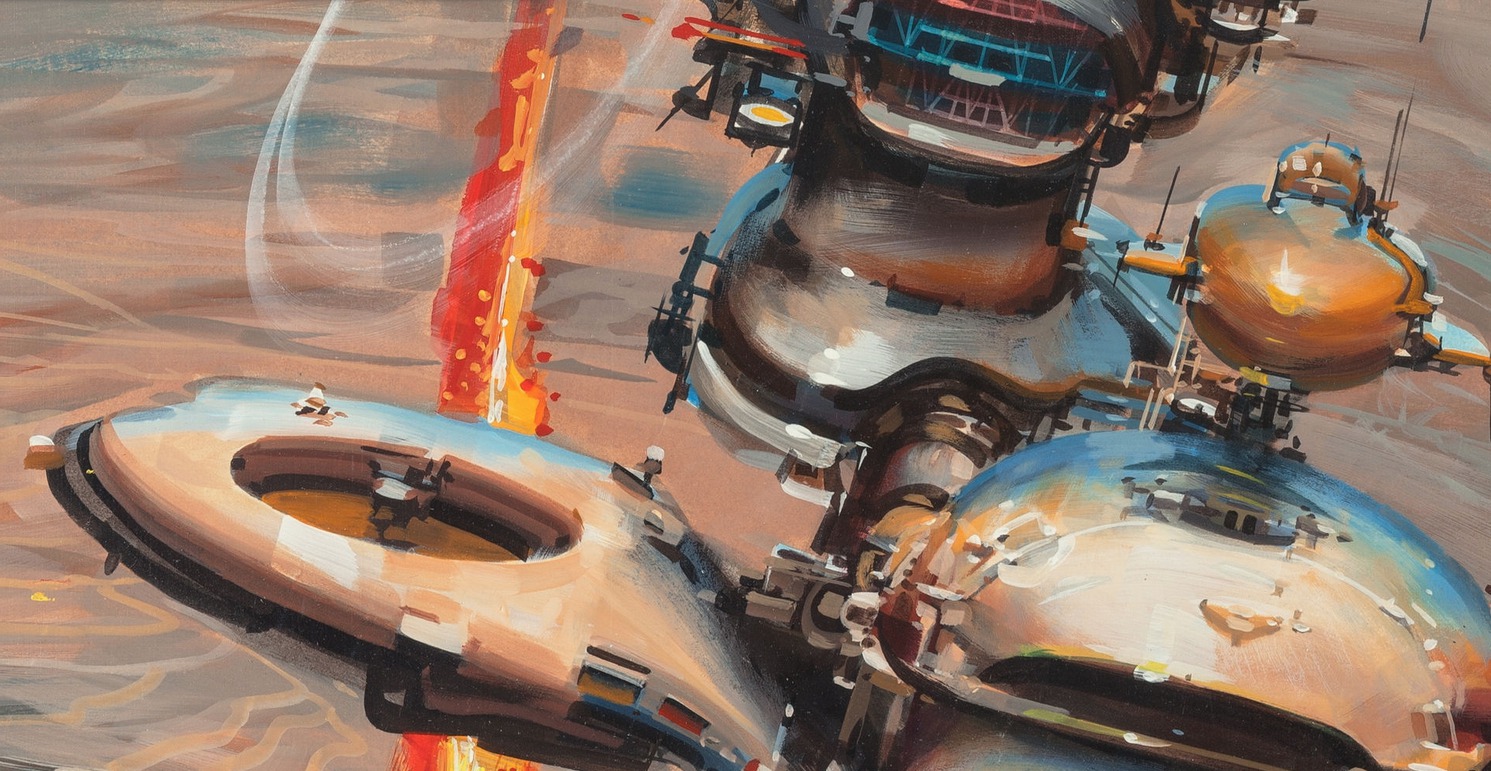 John Berkey    detail