by Cory Godbey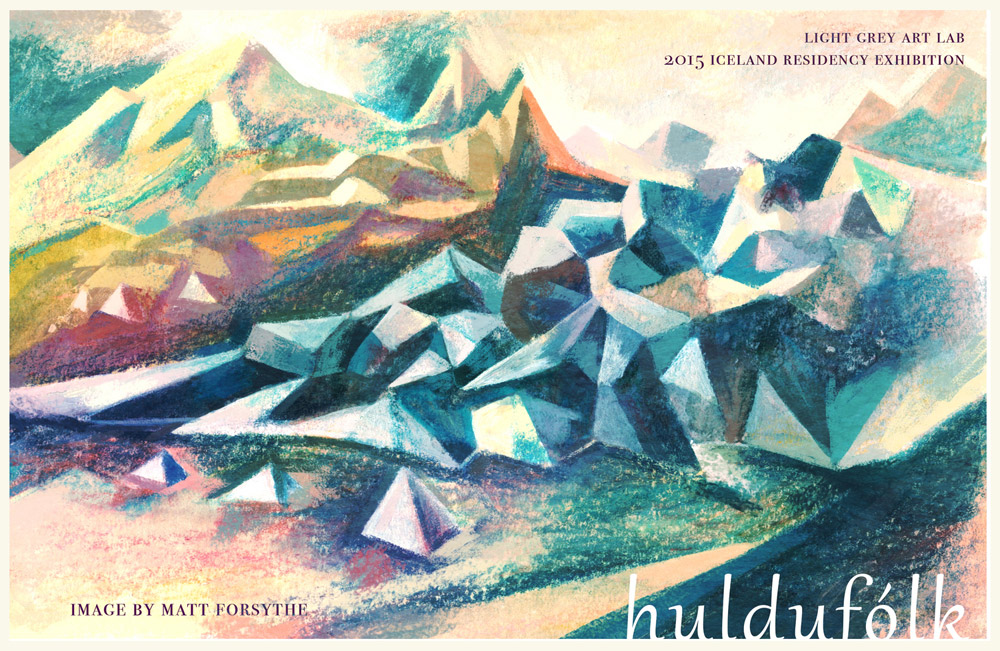 Last summer I had the opportunity to spend a week in Iceland with 14 other working professionals as a part of the Light Grey Art Lab 2015 Artist in Residence program. The days consisted of hiking to massive glaciers, exploring (sometimes secret) waterfalls, plein air painting, and (for some of us!) climbing up every winding sheep path we could find. The evenings were filled with conversations about art and process through different workshops led by each artist.
Iceland was, for me, life changing and afterwards, I did my best to capture to the sheer magic of the experience in a previous Muddy Colors post, Iceland, or Why It's Important to (Force Yourself to) Go Places.
Now, I couldn't possibly condense my thoughts and feeling about that place in to a single piece of art, right? Of course not; I can barely talk about it using words. Even so, in a way, that just what I was asked to do as a part of the current show up at Light Grey Art Lab in the 2015 Iceland Residency Exhibition.
Huldufólk: Iceland Residency Exhibition

Huldufólk Exhibition celebrates the hidden folk, trolls, fairies and folklore found in Icelandic culture. The faces in the rocks, hidden pools, smoking earth, and ever-surprising landscape influences some of the characters and mythology inherent in Iceland storytelling. The Huldufólk Exhibition includes artwork by the artists that attended the Light Grey Iceland Residency in 2015. Each artist exhibits a unique collection of prints and originals inspired by their experiences in Iceland. 
What I love about the collection is it's this wonderful mix of plein air paintings (there's Icelandic water and air in the space between the paints and the surface!) and works created after the fact, recollecting individual thoughts and feelings from the trip.
Here's a sampling:
"Vegvísir – To find your way in bad weather" by Kate O'Hara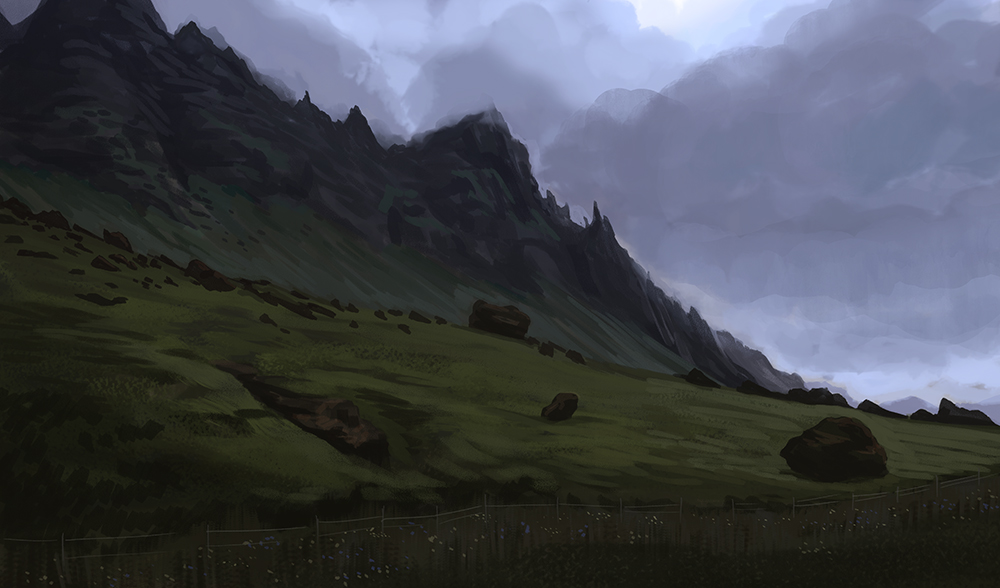 "4" by Erin McGuire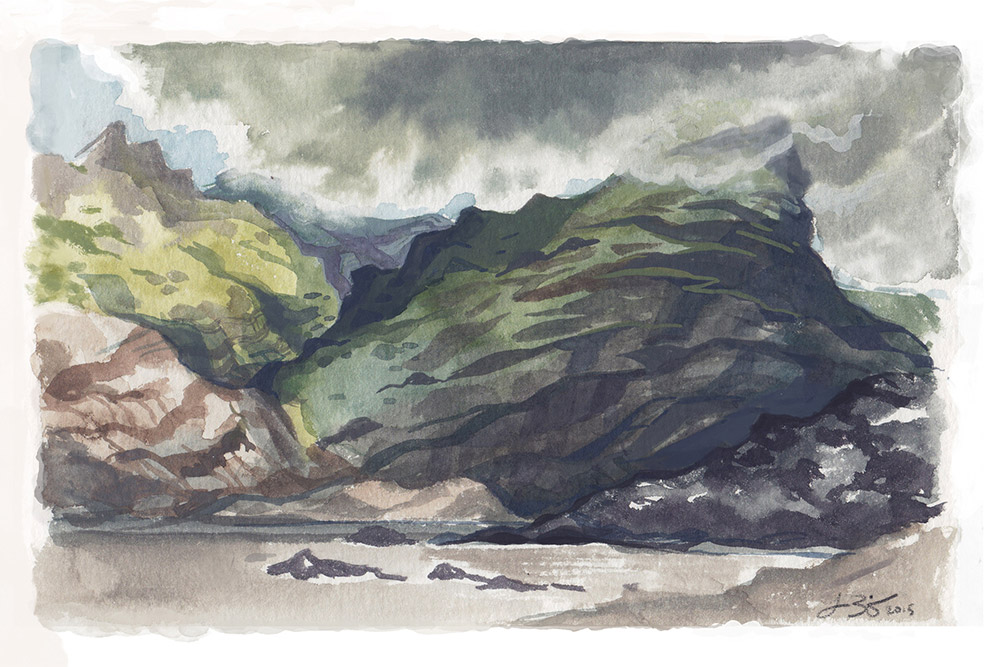 "6" by Laura Bifano
"Rigning (Rain)" by Justin Oaksford
"4" by Laura Bifano 
"Sprites" by Joy Ang
"Skógafoss" by Justin Oaksford 
And here's mine:
"Hrafntinna" by Cory Godbey
The rest of the entire collection can be viewed online, here.
And hey, guess what! The applications for the 2017 residency are now open. Get on that application!
I could never recommend it enough.