[youtube https://www.youtube.com/watch?v=fH9XUB381uo]
by Donato
The 2016 San Diego Comic-Con wrapped up this past weekend with another year of strong attendance and participation from a host of talented professionals – Dylan Cole, Stephan Martiniere, Sergio Aragones (Mad Magazine), Iain McCaig, Mike Mignola, Todd Lockwood, Dave Seeley, Allen Williams, Phil Hale, Dave Dorman, Paul Tobin (Weta), Kirk Thatcher (Muppets Director), concept/costume designer Simon Thorpe, Craig Elliot, Brian Ewing, Dave Palumbo, Travis Lewis, Jason Felix, Greg Spalenka, Mike Hayes, Eric Wilkerson, Eric Bouffard (Dreamworks), Brian Cole (Disney), Heather Theurer, Mark Winters and Cynthia Sheppard of WoTC, and that just scratches the surface of whom I stood face to face with and knew personally. There were Game producers, Animation producers, Publishing Editors, Gallery owners, Auction houses, Comics Editors, and hundreds of artists and pros I never saw and didn't know would be there!
Even with all the changes that have occurred over the years, San Diego is still the number one place to meet professionals from the diverse industries related to comics and science fiction and fantasy, talk shop,  discuss business, seal a deal, and get your work seen.
But it is not the only place, as I know very intimately just how difficult and expensive it can be to attend this event.  My advise to those who were not there, take a look at upcoming conventions and consider making the time to attend and further your career in the arts.
You need not exhibit to take advantage of what happens at a convention.  Dinners with professionals, booth discussions, portfolio reviews, business and creative lectures, live demonstrations, and marketing awareness can all be had for the price of admission.  Shack up with a friend or two (or four as I did for my first two Comic-Cons!) and reap the benefits of an amazing gathering of the community.
Some up coming major conventions:
GenCon in Indianapolis
WorldCon in Kansas City
DragonCon in Atlanta
IlluxCon in Reading, PA
World Fantasy in Columbus, OH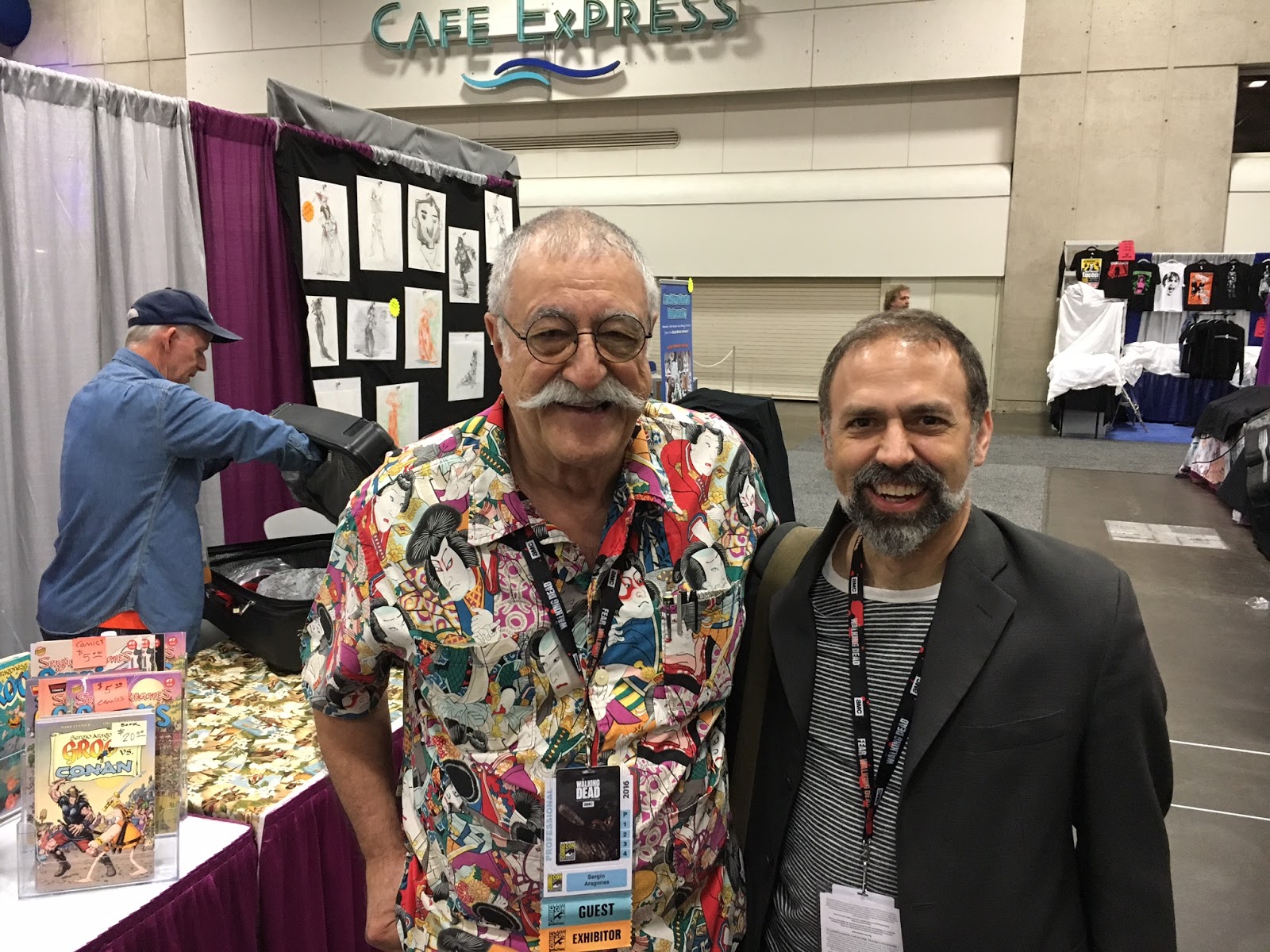 Sergio Aragones and Donato
Killer Cosplayers!
Chewie, but no Han 🙁   Damn you Kylo Ren!!!!!!!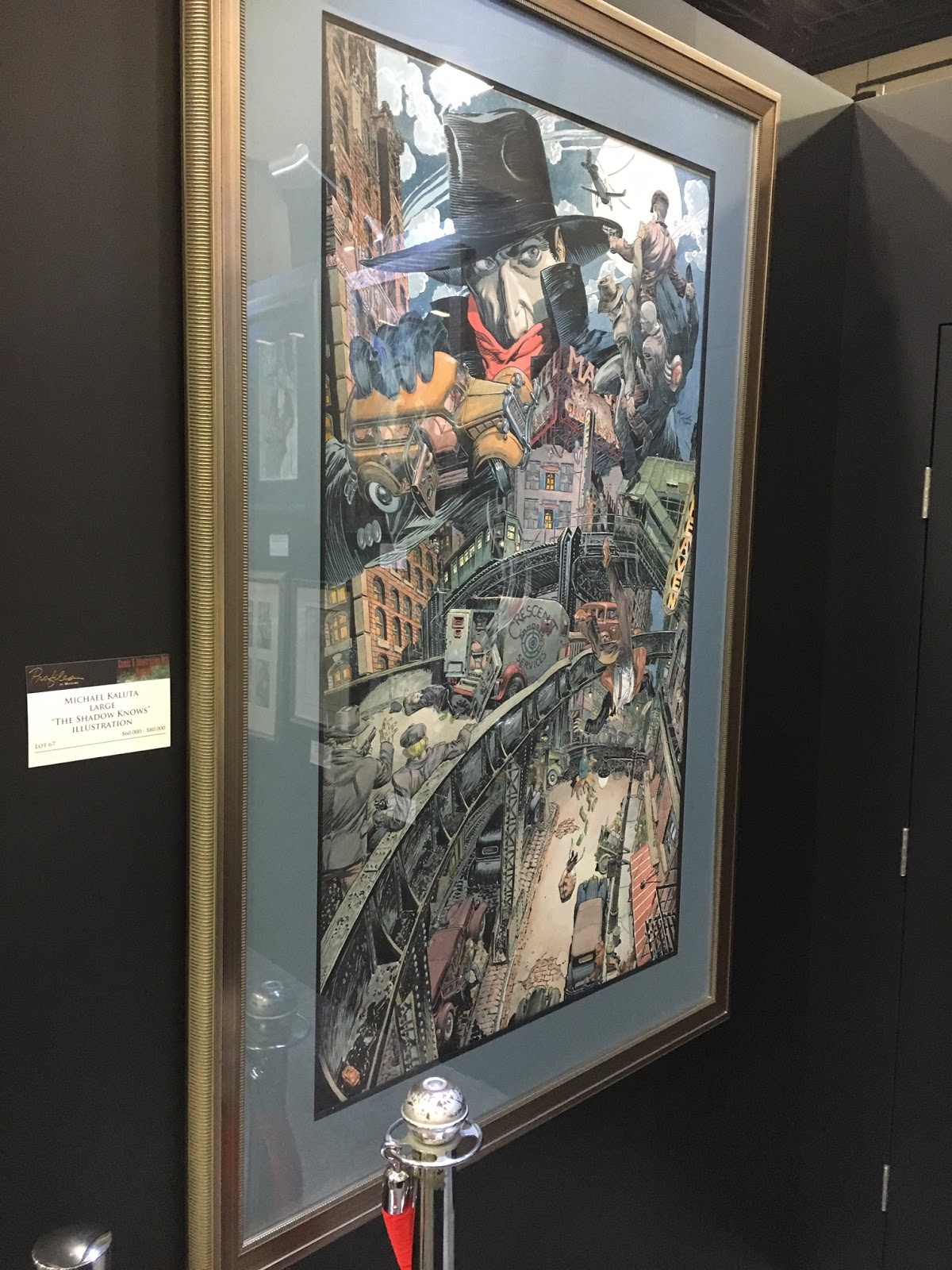 Michael Kaluta original art
Drawing during some morning down time at the booth
Vicki Williams, Travis Lewis, Allen Williams, and Iain McCaig
And it all goes away in a few quick hours Sunday Night!
Break down…
The Walking Dead Wrapped for a road trip.
Amazing ship references to be had in San Diego Harbor, a little walk from the convention center!