New Blood sounds like it could be the title of a WB show where a clique of teenage vampires looks for new and worthy recruits for their brood, all while dealing with unrequited love, math finals and looking fabulous. So I must apologize, because this post is about a new piece of art that I created for Magic: the Gathering Commander 2017.
Within the Magic: the Gathering universe, among the many worlds I think that Innistrad is my favorite. Any chance to paint something in that setting is a treat. Gothic spires and tri-corner hats with baroque sensibilities and dramatic lighting. Please sir, I'd like some more.
Mark Winters was the Art Director on this piece (thank you Mark!) and I jumped at the chance to revisit Innistrad.
The idea was to show the vampire Olivia Valderan stalking a victim. The hapless young man enjoys his drink, not knowing that he is being eyed by the powerful woman behind him. She gently raises her hand to his neck, hungrily eyeing his jugular. Good times were had by all.
The sketch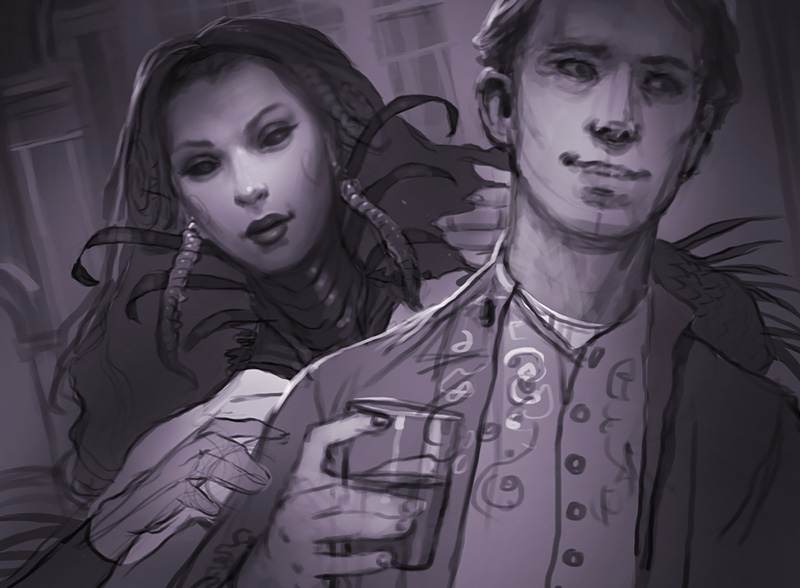 Painting steps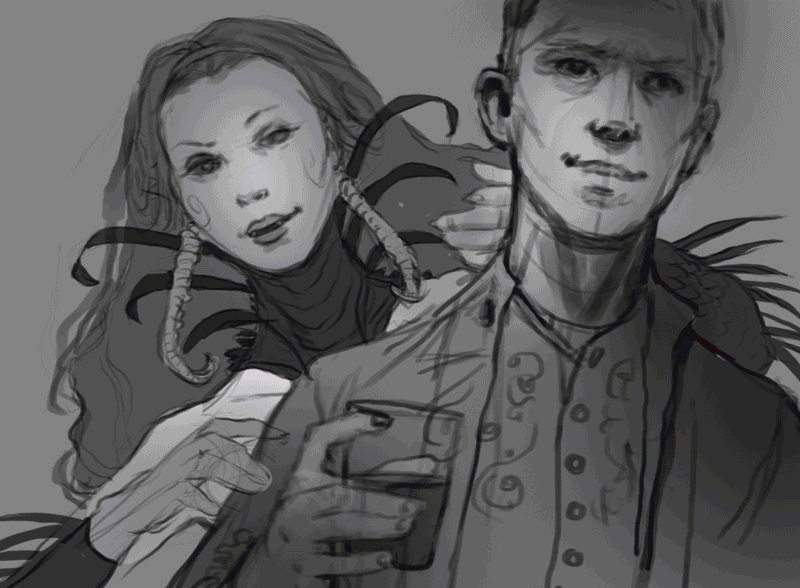 The final – Mark made the good call to crop in a little bit to bring more attention to Olivia's face and her hand on his neck.
Here is the final image on the card:
Thanks for taking a look! Come and join me on Instagram and Twitter to see various sketches and paintings in progress.
Howard