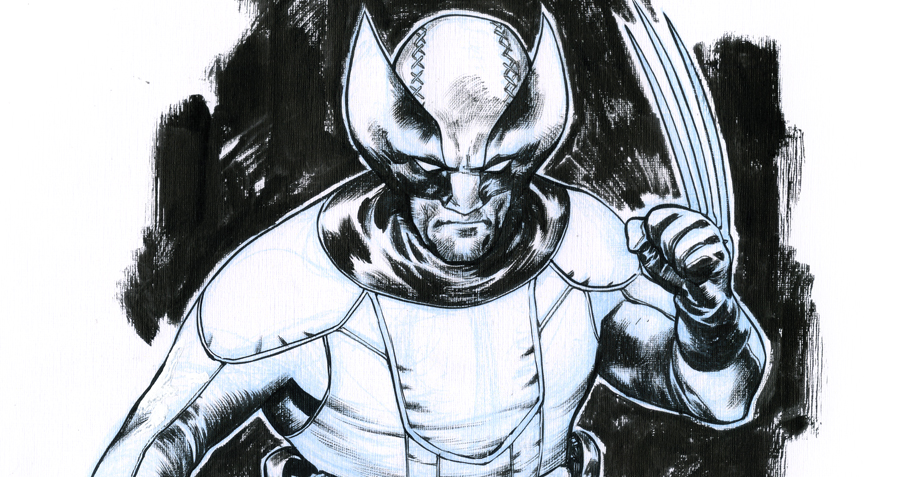 For the past weeks, I've been trying to find the time and the excuse to try this Kuretake brush that I bought and never got the chance to use. Not also because I was curious to see how it would work, but also because I was needing a switch in my process of work.
Drawing and inking a Wolverine sounded like a good, relaxing way to achieve that.
I'm not used to working with inks or to even think in black and white, so I allowed myself to enjoy the ride without expecting too much.
First, the drawing. It's quite small as you can see. Also, is quite simple and straightforward. I've used a 2B pencil and a mechanical pencil, 0,5 also 2B.

After scanning the pencil, I colorized it to CYAN, to easily remove it digitally later, in case I wanted to.
Then, I printed the image on an A3 + size paper. I've used this paper that has a canvas-like texture. It looks really nice on prints, and I was curious to see how the ink would run through that texture.

My tools were the following: My new Kuretake brush, and my beloved Pentel brushes. I really like these brushes because of the way you can regulate the flow of the ink to the tip, so you can go from a beautiful rich black line to a dry brush texture effect. I've also used a 0.2 Micron for a few small details.
After so much time without inking, I didn't have the guts to start with the face, so I started with the pants and boots.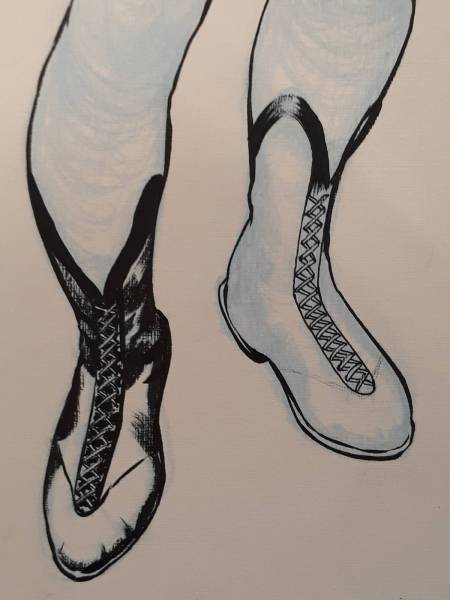 The Kuretake turned out to be a very good brush for this kind of work. I felt it more manageable than the Pentel brushes, but the Pentels are great to achieve textures and grays. Also, you can make a mess with the tip and it always goes back to its original form.
OK. Here's the finished piece. I haven't screwed it completely, and that alone is enough to make me happy.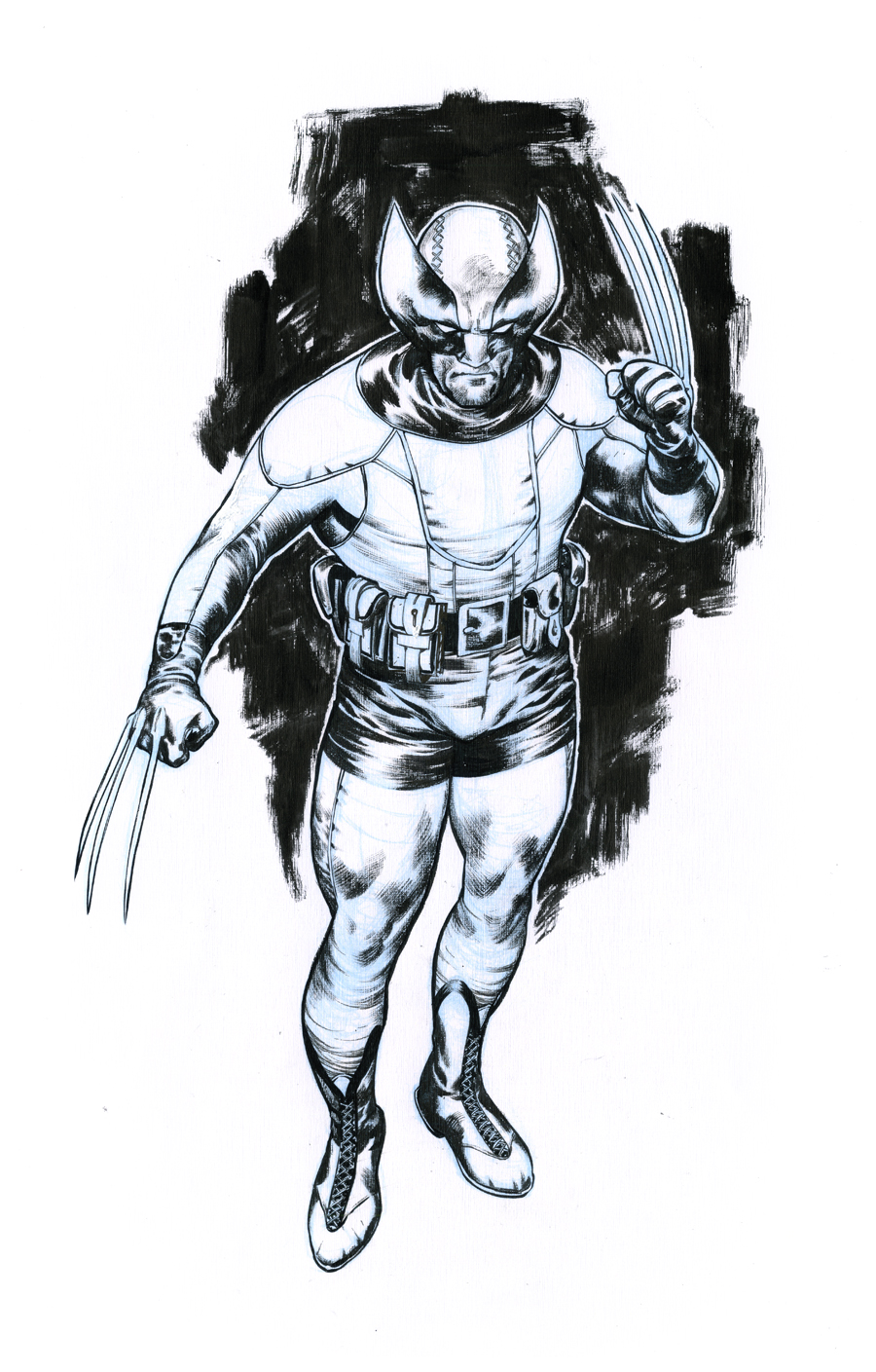 The canvas-like paper looks very nice when you have the original in your hands, but I wouldn't recommend it for artwork that's going to be digitalized and processed through a bitmap filter, as is usually the case when painting line art inks. The Pentel ink looks very nice in this paper, though. Black and shiny.
Here are a few details.
Once it was finished, I thought about adding some colors in watercolor, but I've used a correction pen in a few places and figured that adding watercolor on top of that would make a mess.
Sooo, I took it to the good old Photoshop and painted it. Very roughly, very simply.

As an extra, here's a video of the coloring process. For some reason, there are two cursors recorded in the video. Please ignore that 🙂
Anything you'd like to ask or share, feel free to leave a comment. Always happy to hear what you think!