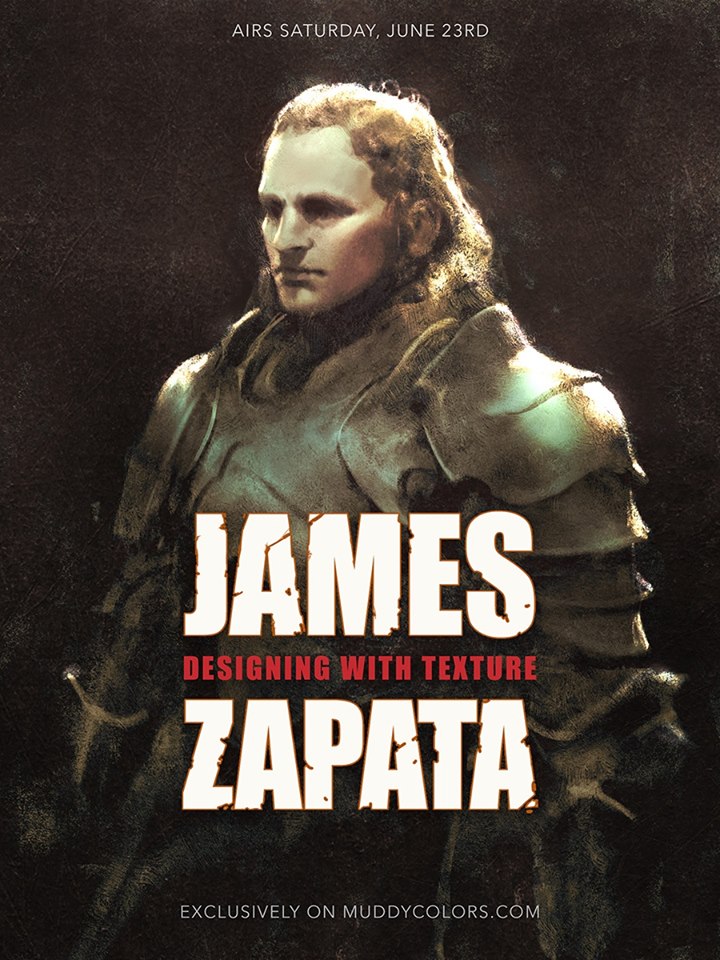 Tune in Saturday, June 23rd to watch James Zapata give us an inside look into his process and approach to texture and color, in this incredibly informative demo.
'Designing with Texture' is a 2.5 hour video available exclusively from Muddy Colors. This video will be available on our shop page, but if sign up before the month's end, you can watch the video for as low as $5!
More info here: https://www.patreon.com/posts/junes-video-19117071
James Zapata is an illustrator and concept artist who has worked for such clients as: Blizzard Entertainment, Wizards of the Coast, Telltale Games, Guerrilla Games, Square Enix and many others.