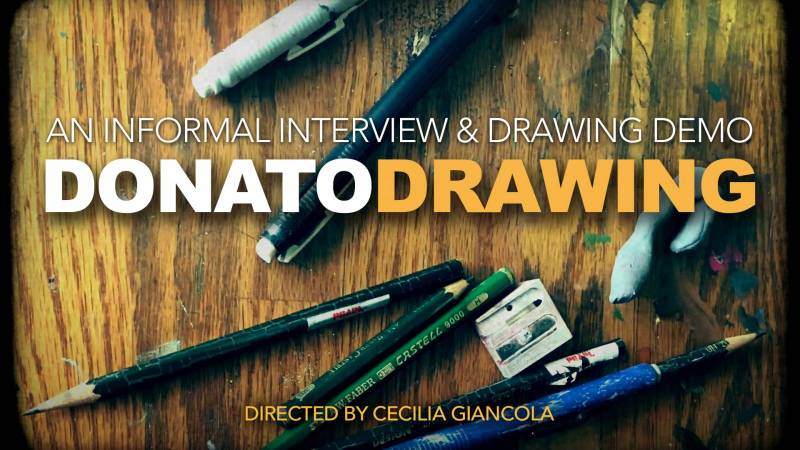 This month's video is 'Donato Drawing: An Informal Interview & Drawing Demo'.
In this demo, Donato is interview by his Daughter, Cecilia Giancola, and answers reader supplied questions while he sketches out a new drawing. Catch a voyueristic glance into Donato's work methods and thought process, as he draws in real-time, exactly the way he does for a normal job, in this simple and honest interview.
Also included in this video is a bonus interview with Donato that originally appeared in our video 'Sketches'. Get a behind-the-scenes look at Donato's personal sketchbook, and find out how he constructs his ideas from scratch.
Get the full video right here, available for both RENT and DOWNLOAD!
Or sign up for our Patreon anytime before the month's end, and receive the video at HALF the normal price!