It should be obvious by now I am a lover of film and tv narrative and screamingly so that I am an especial admirer of David Lynch and Mark Frost's light versus dark masterpiece, TWIN PEAKS. I was at my first or second year at Pratt when the show first aired, and it should be stated as evidence for the cultural phenomenon that this show was, that when it aired at 10 pm on Saturday night, the entire campus shut down so we could all race to any of the few dorm rooms that had a tv in it so we could crowd around and watch the new episode like ancient apes around the first camp fire. The first series, echoing the sappy structure of the classic daytime soap opera cleaved the truly weird from the casual passersby and changed tv forever. When the third series aired on SHOWTIME it managed the thing that seemed impossible to do in the era of peak-tv: it carved a whole new world of possibility of what stories in this format could and should be. You could dig for years into the mythos, the crypto-blogosphere of theories and long winded ramblings about the totemic symbols and stories and black coffee that flowed endlessly and still have more to dig into for years more to come. I think it can easily be said now this is Lynch/Frosts Mount Everest, and boy howdy, what a peak it is to summit.
So it goes without saying that it became one of the very first theme-specific series of The 52 Weeks Project drawing assignment, and among my very first drawings when I returned to graphite as a medium. I first did a series of portraits, 3″x3″ of each of the main cast of characters, still timid about the medium and slow so that it became difficult to keep up with the weekly promise that was one of the series' main tentpoles. When I finished it I took the longest time off from the 52 Weeks Project to date as my work on THE LODT BOY and INDEH swamped my schedule, and allowed me time to get fast with the pencil work to try it again later. I never imagined I'd come back to it, but when series three aired, I couldn't;t not come back and so another new series came about, counting out more than 35 individual large scale 13″x19″ graphite drawings, some executed twice weekly as the show aired it's bonkers self one episode at a time. It became like a visual art live-diary of the show and the haste of that series, and the wellspring of rich visual information it inspired pushed all my work so far forward I am still reconciling with it's new arena. All the techniques that have become hallmarks of my recent work, the smokey drawings, the inky amorphous styles and negative space cutouts, the surrealistic naturalism mixed with psychedelic design forms… all came from this exercise. The 52 Weeks Project was always meant as anti-work, as an excuse to play hooky with purpose, but it has long since become in no small part to this series of work, the most impactful and supportive work I have made. A testament no doubt to the power of drawing when no one was looking of things no one asked for, if there ever was one.
The new drawings, like the original series, sold out almost entirely but they weren't cheap and the calls for prints both from those who couldn't afford the originals as well as those who simply missed the ones they wanted grew exponentially and never really abated. I don't do unlicensed work now as a rule, and so my answer was always to express sympathy for the call, but that it wasn't likely to happen. Showtime and the cast of the show was so supportive and terrific it seemed a slap in the face of that generosity to not go through the proper channels if any of this was to happen. But no one had previous managed to pull this off going through official channels. Lynch and Frost were and are extremely protective of the bountiful world they created and rarely if ever allowed some outside schlub like myself to come in and start dancing around on their stage. And for good reason. I first approached some publisher friends I had worked with in the past about collecting the series into a book and while personally excited by the idea they waved off citing this exact dynamic as rendering the hope impossible. Among those pals were my newest favorite group of weirdoes over at Mondo and when I came to them, they too expressed deep skepticism at being able to stick this landing. They'd done some posters of Lynch's previous film, amazing amazing prints, but damned if it weren't;t next to impossible doing this. And this series ran over 60 images to try and tackle. But Mondo has always been insane enough when I ask after a particular title to get it, so they said "We might not be able to tackle a book right now, but how about we shoot for the moon and see if they'll let us coordinate with a print series?" And so they did.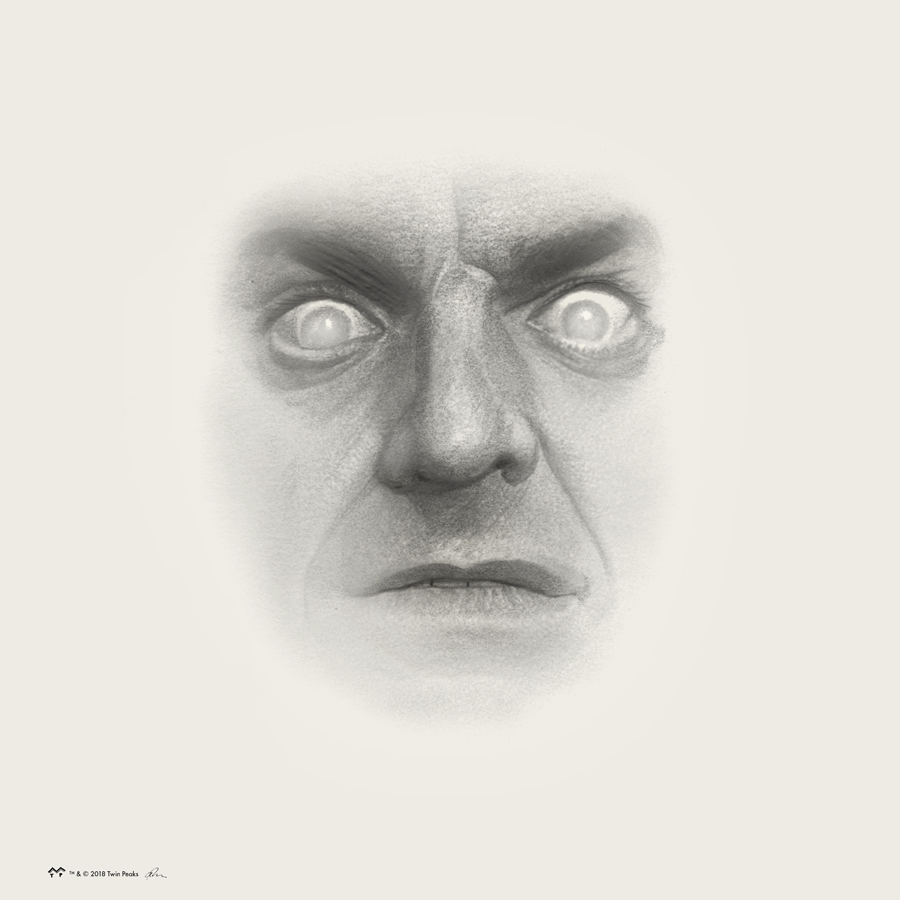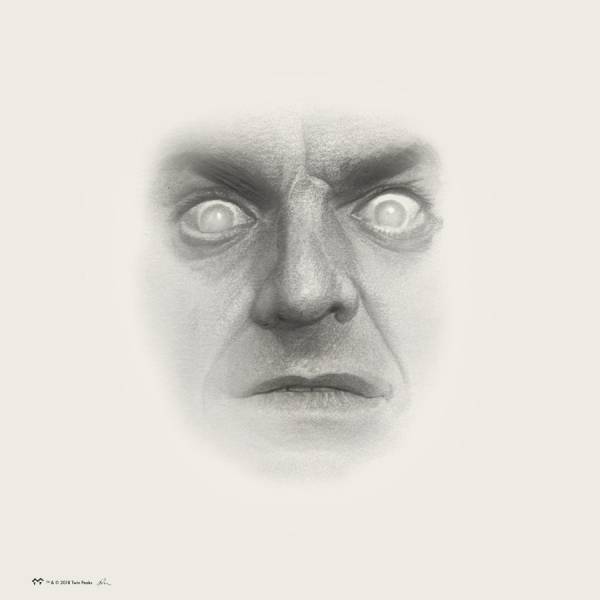 I went on about my business, working on my new graphic novel with Ethan Hawke, MEADOWLARK, and the usual book covers and posters for them grateful they were trying or had tried but not really expecting much from it. Then Mitch Putnam sent the email that somehow we were a go. THEN I found out their secret campaign to turn it into a gallery show kicking off SXSW has also somehow stuck its landing. 60 individual giclees spread out over a dozen 5-print sets and an attending new 24″x36″ screen print and variant to premiere in Austin at their gallery on March 8, and then roll on monthly through August online. It was beyond anything I could have hoped for and ever even thought to expect in my wildest dreams. To have the enthusiastic support of David Lynch, one of my all time favorite film directors and so many of the principles involved in creating my favorite ever television narrative was and remains something I still don't have words for.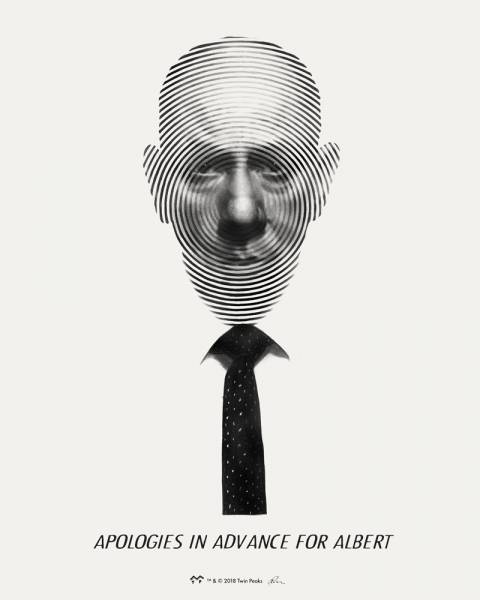 I have nothing but the deepest respect for the nerds of the world, the goofballs who completely earnestly support and chase down the creative work of others in cosplay, reenactments, group watch parties, collections… I just think it's terrific to see that kind of personal passion laid bare. I am not a cosplayer, nor someone who publicly chases creatives at conventions but this whole experience has been for me like Charlie Button winning Willy Wonka's Chocolate Factory. None of it was ever done with any profit or sense of future purpose in mind, and it all came about as such anyway. If nothing else it confirmed my ideal suspicion that making work you love, regardless of what it is, who it's for or what it concerns is essential to any creative looking to grow their craft and find joy in the work they produce. I was perfectly content with the pieces unto themselves, and the small, loving and supportive community surrounding Twin Peaks that were so excited by the work. Now to have the opportunity to let everyone afford to join in and see that audience grow like this on this scale and with these folk… frankly I'm waiting for the meteor to strike.
I could not ever thank Rob Jones, Allie Whelan, Eric Garza, or Mitch Putnam at MONDO enough for all the insane work and negotiations they brought to bear on making this happen, to Allen Spiegel for some bizarre reason feeling it was perfectly fine to try for impossible things, because sometimes they are possible enough. I don't do many gallery shows on purpose but this one is beyond the scope and personal import of any I have done to date. I hope if you're in the area, coming to SXSW or are making a special trip down for the opening, you'll stop by and say hello and let me thank you. There is no art without eyes to see it, and this would never have happened if I was doing this all alone.
The Opening is MARCH 8 from 6-10 PM
at the MONDO GALLERY
4115 Guadelupe Street
Austin, TX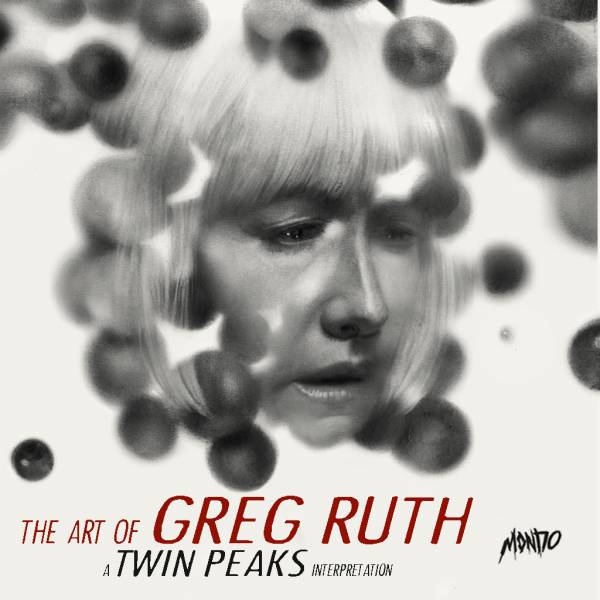 As noted above, Mondo's The Art of Greg Ruth: A Twin Peaks Interpretationis comprised of a dozen series, each of which contains five giclée prints. All twelve of those series will be available for purchase at the Mondo Gallery when the show opens on the 8th, but each will also see an online release, all of which will be rolling out through August.
Here's the complete schedule:
MARCH 21: Series 1 + 2 + 3
APRIL 11: Series 4 + 5
MAY 9: Series 6 + 7
JUNE 13: Series 8 + 9
JULY 11: Series 10 + 11
AUGUST 15: Series 12